Tastemakers share their favourite spots in West London
There's more to West London in August than Notting Hill Carnival (as brilliant as it is). Check out these alternative places to go over the Bank Holiday weekend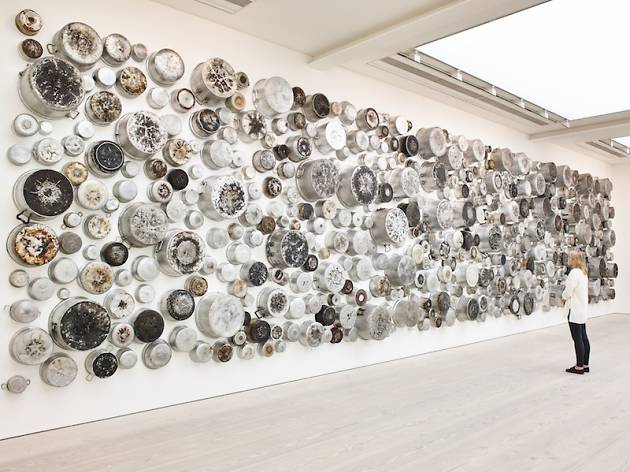 Stop by Amuse Bouche in Parsons Green for a glass (or four) of champagne. Bonus: you can hire a cozy area in the back for parties and events. Jessica Safir
Read more
Cafe, 'biscuit boutique' and icing school run by hand-iced biscuit company Biscuiteers. As well as selling a wide range of biscuits, cupcakes, macaroons and drinks, Biscuiteers hosts a drop-in icing cafe where you can have a go at decorating your own biscuits to take home with you, or send to a friend as an edible gift. There are also formal icing workshops for picking up new skills and the boutique can be hired for private icing parties for hen dos, birthdays or children's parties.  
Read more
While I live in southwest London, I'd go up to Chelsea quite a bit and adore the Farmers Market. They have an amazing array of delicious foods from oysters to doughnut holes to foods from around the world. Plus, with a drinks bar, you can enjoy a glass of champagne on the benches as you listen to beautiful live music. It's my favourite market for the delicious food and it isn't anywhere near as busy as Borough Market. Plus, you can pop into the Saatchi Gallery after and check out the cool modern art. Eliane Skipper
Buy tickets
Read more
Evans and Peel is an amazing speakeasy near Earls Court. Find the secret door, meet the 'private detective' who will help solve your 'case' and then walk behind the bookcase to the cosy, low-lit bar. Word on the grapevine is that they will also be opening another themed bar in Chiswick soon, so keep your eyes peeled! Steph Marston
Book now
Read more
Obviously no visit to West London is complete without a wander round the iconic pastel houses of Notting Hill and a bit of dream house hunting. For even more pastel love, stop off at the Farm Girl cafe for pastel coloured lattes. Laura Hartley
Read more
My favourite spot in West London is Hampton Court Palace. I try and visit every year as I love Tudor history. It's a fascinating day out and if it's good weather you can take a little trip down the road and spend the rest of your evening at a riverside pub. Charlotte Gale
Buy tickets
Read more
I love a stroll around Holland Park. You have architecture with the former Jacobean mansion Holland House, tranquility in the Japanese style Kyoto Gardens, fun for the kids in the playground and beautiful strutting peacocks to keep you company: the makings of a perfect afternoon. Sima Sthanakiya
Buy tickets
Read more
I adore the collection of pubs in Hammersmith. For a great bite to eat I head to The Ram or the Old Ship but my favourite has to be The Dove. When I lived by the river I would spend a lot of time sunning on their terrace or getting cosy with their complimentary dressing gowns and a warming glass of Merlot. Eppie Shepherd
Read more
My favourite spot in West London is Osterley Park. It is run by the National Trust and there is a beautiful mansion to explore as well as ornamental gardens, woodlands and fields with cows grazing. It's a bit of countryside on the Piccadilly Line. Bonnie Willson
Read more
Show more
Need more Bank Holiday ideas?
Welcome to your ultimate guide to celebrating the August bank holiday weekend in London (26 – 28 August 2017).
Read more