Heads up! We're working hard to be accurate – but these are unusual times, so please always check before heading out.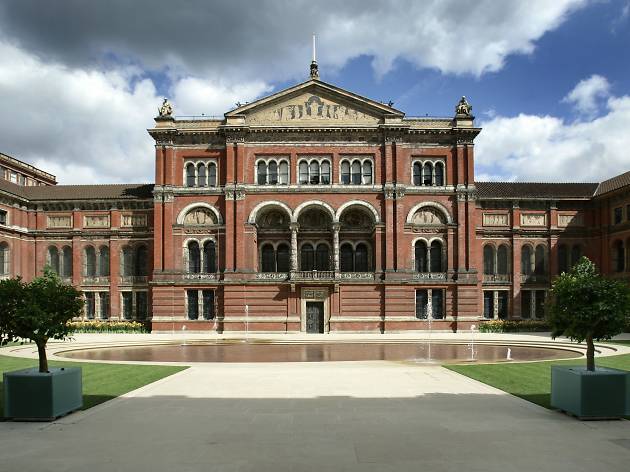 The seven wonders of the V&A
Second in our series of London close-ups is the beautiful V&A - here are the seven things to seek out on your next visit to the Victorian treasure trove
The V&A is one of the mighty London museums that always makes it onto our list of things to do in west London and is famous the world over for its collection of treasures. The British Museum has the Elgin Marbles, the Horniman has the walrus, but what exactly is the defining object at this Victorian treasure trove? Find out below, along with six other cultural blinders from the South Kensington hoard, and go get exploring.
RECOMMENDED: the seven wonders of London's museums and attractions
Seven must-see objects at the V&A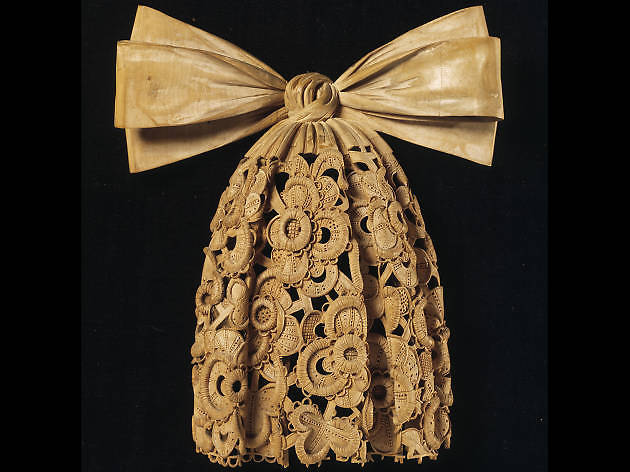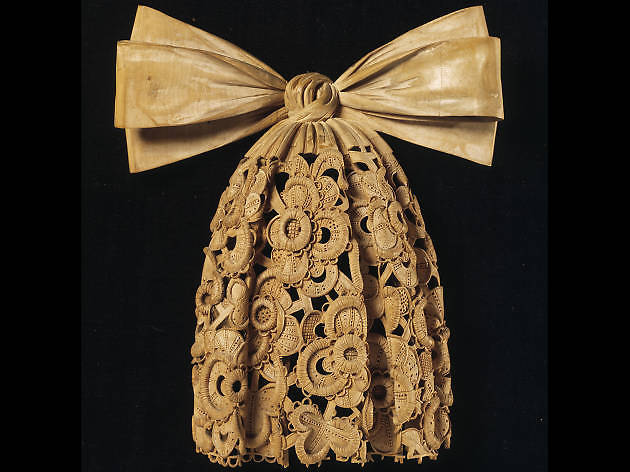 1. Grinling Gibbons, limewood cravat, 1690
Eighteenth-century proto-goth Horace Walpole, when he wasn't writing fantasy novels and being an MP, was a great champion of out-of-fashion wood-carver Grinling Gibbons. He collected Gibbons's work, including this incredibly delicate carving of a lace cravat (1690, Room 118a). Bloody great bloke that Walpole obviously was, he would wear it when entertaining foreign dignitaries, convincing them that wooden apparel was de rigueur in the wardrobe of the English gentleman. Hilair!
Head to Room 118a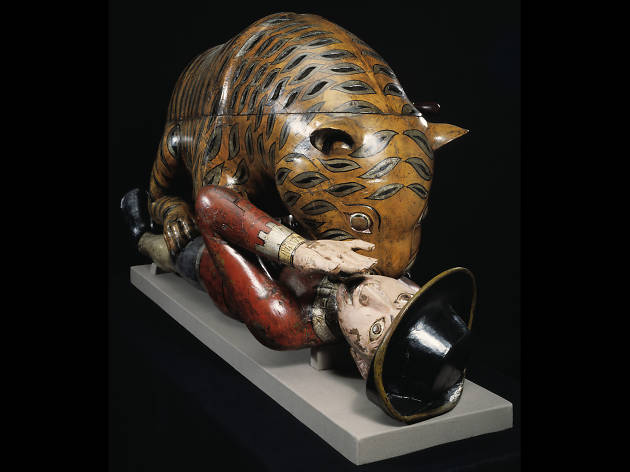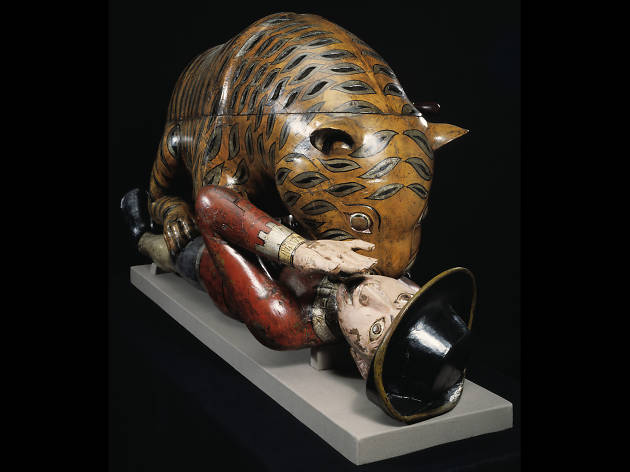 © Victoria and Albert
2. 'Tippoo's Tiger', 1793
You can't really talk about the V&A without mentioning this bizarre piece of Indian furniture: a barrel organ in the form of a Western oppressor being mauled by an Eastern tiger. Turn the crank, and the victim's arm flails up and down, as the device emits wailing noises. Made.com is really missing a trick. Ironically (ie very unfortunately for the Indian sultan who owned it), the piece was looted by the British Army in 1799, and shipped to England, where it immediately became a favourite attraction at the Indian Museum, which later became part of the V&A. Now it's the most famous exhibit in the collection: its Elgin Marbles. Which is very strange.
Find it in Room 41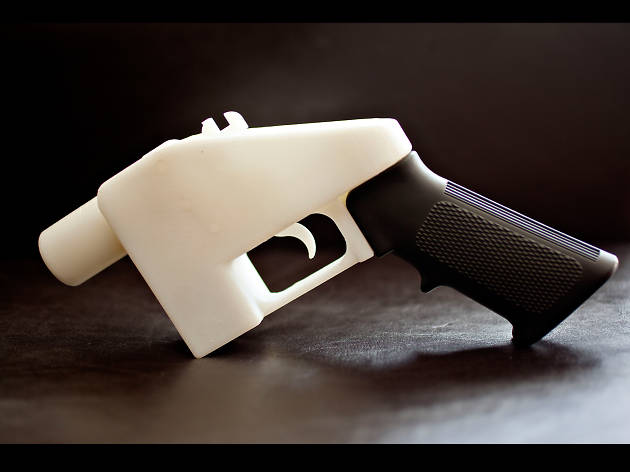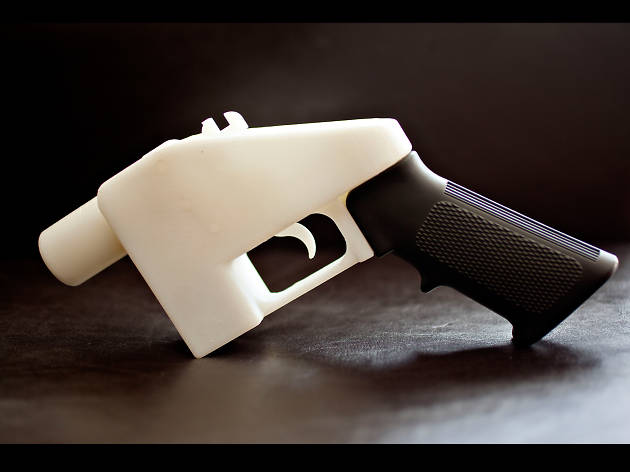 © Victoria and Albert Museum
Props are due to the V&A for not resting on its laurels: the institution continues to add to its collection, and doesn't hang about waiting for the cultural significance of objects to become retrospectively apparent. Its Rapid Response Collecting gallery displays newsworthy items from the immediate past. Currently it includes the Ikea 'Luftsig' soft toy wolf, which became a symbol of protest in Hong Kong after a demonstrator threw one at leader CY Leung in 2013, and this 'wiki-weapon': a single-shot handgun that can be downloaded and created with a 3D printer. The brainchild of Texan law student Cody Wilson (yeah, thanks for that mate, didn't fancy doing conveyancing that week?), the weapon represents a watershed moment in gun-control, though, to be honest, it's so ugly that your average gangster wouldn't be seen dead with it.
Head to Room 74a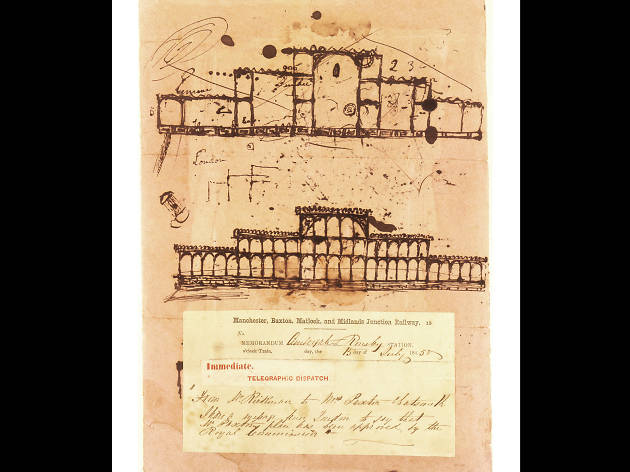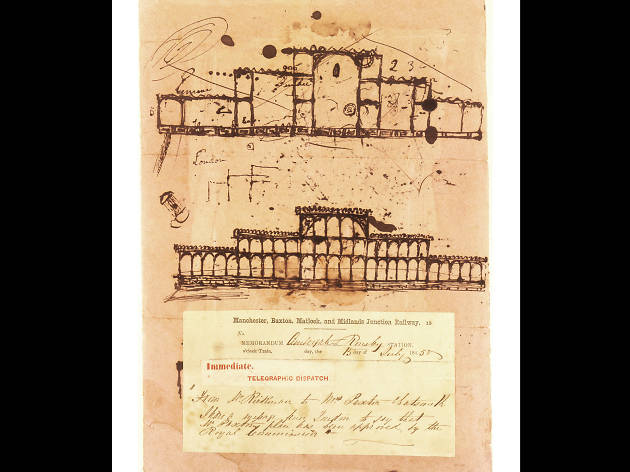 © Victoria and Albert Museum
4. 'The Great Exhibition Building', Joseph Paxton, 1850
Fag packets didn't exist in the 1850s, but if they had, the architect of the Crystal Palace, Joseph Paxton, would surely have planned his design on one. This rapid sketch was his first stab at the building which would house the Great Exhibition of 1851. It was immediately commissioned (via the attached telegram, sent, for some reason, to his wife). The exhibition saw the start of what would become the V&A: manufacturing and domestic design displayed alongside high art. Also in the museum is a proposal to dismantle Paxton's temporary glasshouse and reconstruct it as a terrifying 1,000-feet high tower. Instead they rebuilt it in Norwood, thus creating – rather than a skyscraper – gentrification.
Head to Room 122f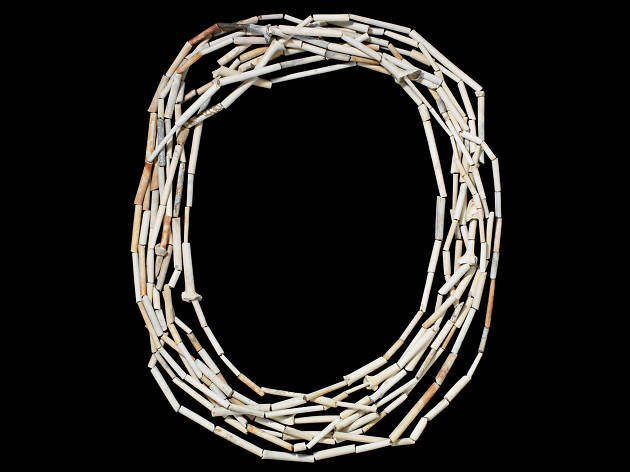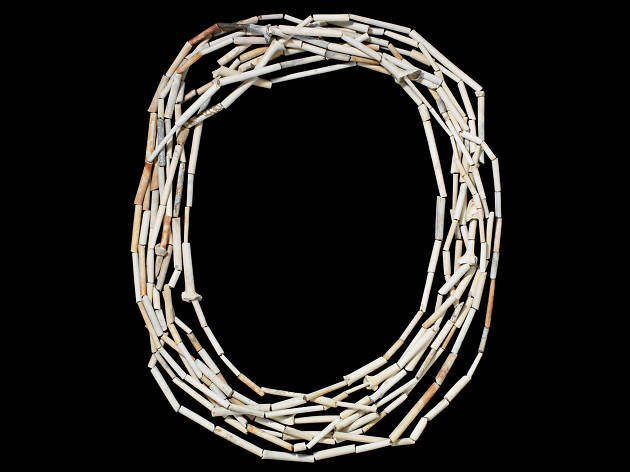 © Victoria and Albert Museum
5. 'Millennium Bridge', Bettina Dittlmann, 2005
The Jewellery Gallery at the V&A is pretty space-age compared to the rest of the collection: glittering vitrines of bling from pre-history to the present day. It's not all shiny-shiny, though. This necklace was made by German jeweller Bettina Dittlmann, when she was running a masterclass at the Royal College of Art. Walking beside the Thames, she collected the broken stems of clay pipes discarded by generations of sailors and dock workers. A nice London story. An ambiguous gifting idea: Happy anniversary, darling, I got you a necklace made of fag butts.
See it in Room 91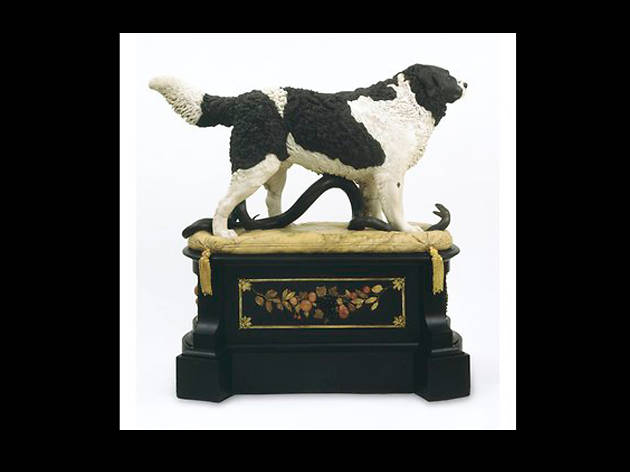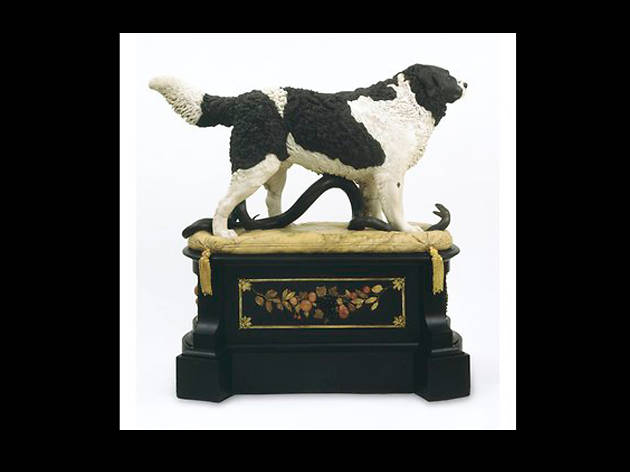 © Victoria and Albert Museum
6. 'Bashaw, the Faithful Friend of Man', Matthew Cotes Wyatt, 1832-34
If the V&A teaches us anything, it's that there's no accounting for taste. This magnificent-slash-appalling sculpture is one of two doughty Newfoundlands on display in the museum (the other is in a portrait by Landseer). High Victorian taste, with its heavy decoration and even heavier moralising, can seem kitschy and remote, but it's undeniably intriguing. The critic John Ruskin was scathing about Wyatt's work, but my theory is that is because it scared him sexually. The snake is Ruskin's little chap, and the hairy monster treading on it suggested to him his wife's pubes, of which he was notoriously terrified.
Find it in Room 120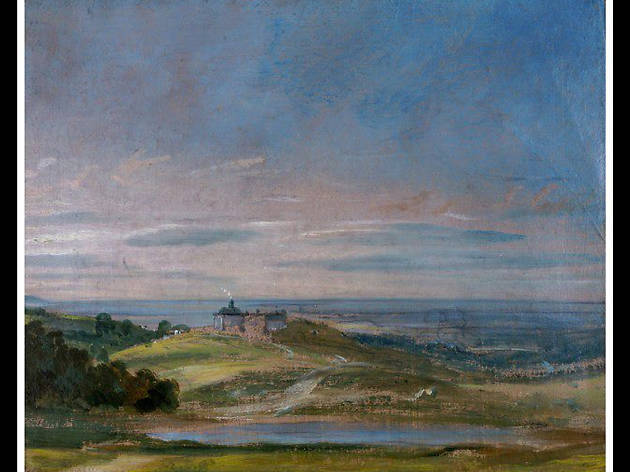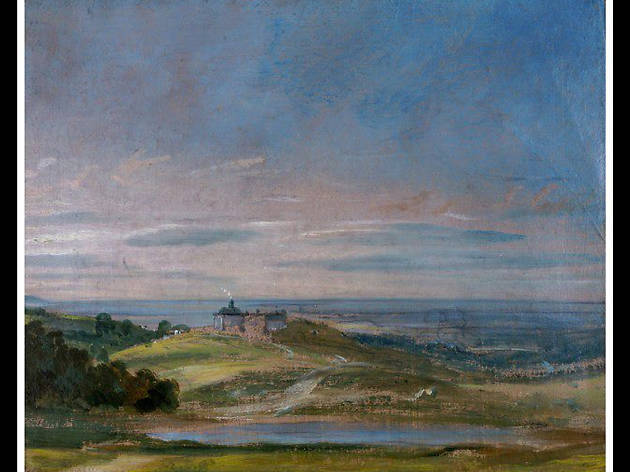 © Victoria and Albert Museum
7. 'Buildings on Rising Ground Near Hampstead', John Constable, 1821
If the more crowded galleries of the V&A get a bit much, visit the art collection. There are some real gems among all the amusing-ish Victorian genre paintings. Especially great are some off-the-cuff oil sketches by John Constable, including studies of clouds and plants, and this hard-to-recognise view of Hampstead Heath from about 1820, when NW3 was in the countryside, and popular with Londoners troubled by the nasty urban maladies of the day. It's a preparatory study for a work that's now in Tate Britain, but this is the fresher and more immediate piece of painterly brilliance.
See it in Room 88
Discover the best of London's museums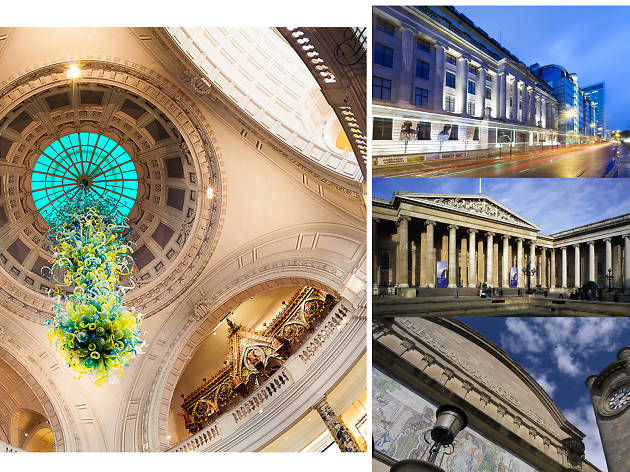 London is packed with top attractions and museums, but once you've decided which cultural hotspot to explore, where do you start? By reading our guide to the seven essential things to see at some of London's best institutions.
And more wonders across the capital
London is a treasure trove of brilliant days out
Support Time Out
We see you're using an ad-blocker. Ad revenue is Time Out's main source of income. The content you're reading is made by independent, expert local journalists.
Support Time Out directly today and help us champion the people and places which make the city tick. Cheers!
Donate now