Heads up! We're working hard to be accurate – but these are unusual times, so please always check before heading out.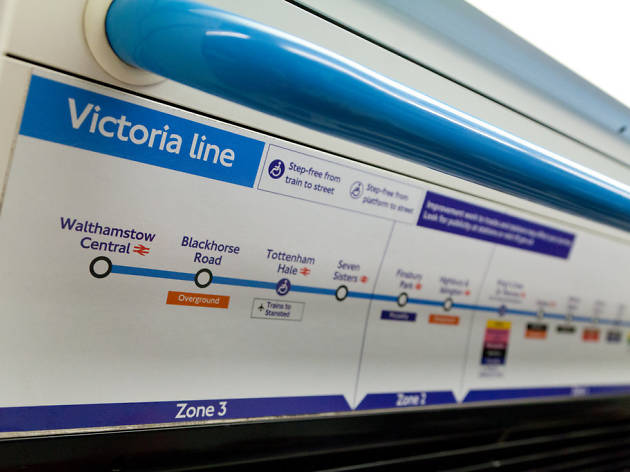 Uncover the gems of the Victoria line
The Victoria line turned 50 in September, so why not mark the occasion by spending a day discovering its lesser-known treasures?
It's half a century this year since London Underground trains started zooming along the first section of the Victoria line between Walthamstow Central and Highbury & Islington. Since then, it has expanded to the 16-station line we know and love today. There are plenty of great experiences to be had around the first six stations of the light-blue line; here are our highlights, plus lots of fun facts about the Victoria line to boot.
The best time to visit these venues is during the wonderful world of off-peak – and lucky for you, TfL's off-peak prices, starting at just £1.50 for a single adult pay as you go fare, make your Victoria voyage affordable.
Remember to check TfL Journey Planner before you travel.

Explore these six gems of the Victoria line
Located in picture-perfect Walthamstow Village, this museum occupies an eighteenth-century brick building that used to be the parish workhouse. Its family-friendly displays let you travel through centuries of local history: highlights include a colourful costume gallery, a Victorian parlour and a display of toys and games.
Free
Did you know? Walthamstow Hoe Street station was constructed by the Great Eastern Railway and began running services through to Liverpool Street station in the 1870s. The name of the station was changed to Walthamstow Central in 1968 when the interchange to the Victoria line was constructed.
Whether you're a seasoned birdwatcher or just really love ducks, Walthamstow Wetlands makes a quacking marvellous day out. Its reservoirs house grey herons, little egrets, and even the rare peregrine falcon. Plus, a full programme of workshops, talks and nature walks will help you get in touch with your wild side.
Free
Did you know? Blackhorse Road station has just completed a refurbishment. Check out the station's facelift on your Victoria line adventure; highlights include new heritage installations, accessibility enhancements and a revamped entrance.
Tottenham is having a moment, and a key reason is Styx – one of the edgiest music venues around. This former warehouse space buzzes with cutting-edge club nights, often leaning towards international electro sounds. It also doubles up as a theatre, putting on interactive and immersive shows from bold new companies. When travelling to Styx, make sure you leave time to explore the colourful, fun and fascinating heritage poster displays about the Victoria line, on display at Tottenham Hale station across the anniversary year.
Prices vary
Did you know? Pre-empting London's love of all things Nordic by a good half-century, the Victoria line was nearly named the 'Viking line', as a portmanteau of Victoria and King's Cross.
Tottenham Town Hall's trendy next-door neighbour is this stark, stylish arts centre. Named after local hero Bernie Grant, one of Britain's first black MPs, it's dedicated to supporting diverse local talent. Step inside to discover new music, art exhibitions, theatre, dance, and comedy nights. When travelling to Bernie Grant Arts Centre, be sure to have a look at the heritage displays about the Victoria line, on display at Seven Sisters station throughout September and across the anniversary year.
Prices vary
Did you know? The platforms of each station on the line come with a unique tile design that relates to the local area. The design at Seven Sisters, by artist Hans Unger, depicts the seven trees which inspired the area's name.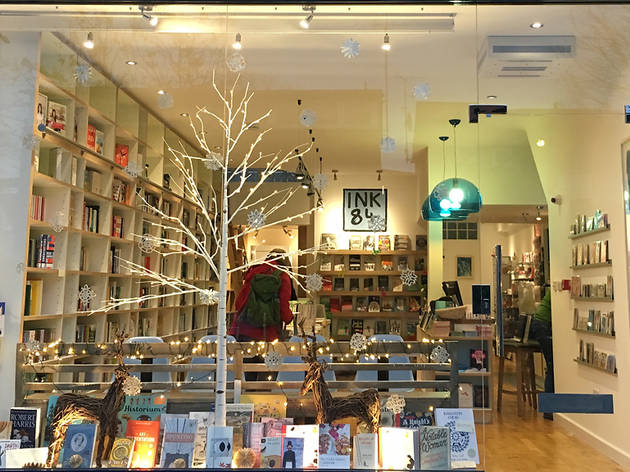 This indie bookshop is loved by locals for its excellent range of fiction and non-fiction, late closing time and regular film screenings, book club meetings, book launches and workshops.
Free.
Did you know? There are two sets of decorative platform tiles at Finsbury Park. On the Victoria line, the platform tiles depict a set of crossed duelling pistols, designed by Tom Eckersley, as a nod to the dispute settlement that used to happen in the local area. On the Piccadilly line, there are balloon mosaics set into the track wall, designed by artist Annabel Grey, which are designed to 'uplift' travellers.
This Islington playhouse has secured a reputation as one of the best places in London to experience new and innovative theatre productions. This month, check out the UK premiere of the high-energy, award-winning 'Dance Nation'.
Ticket prices start at £10, concessions available.
Did you know? The tile motifs at Highbury & Islington station, which were designed by Edward Bawden, depict the castle, or 'high bury' that once stood in the area. It was destroyed in 1381, as part of the Peasant's Rebellion.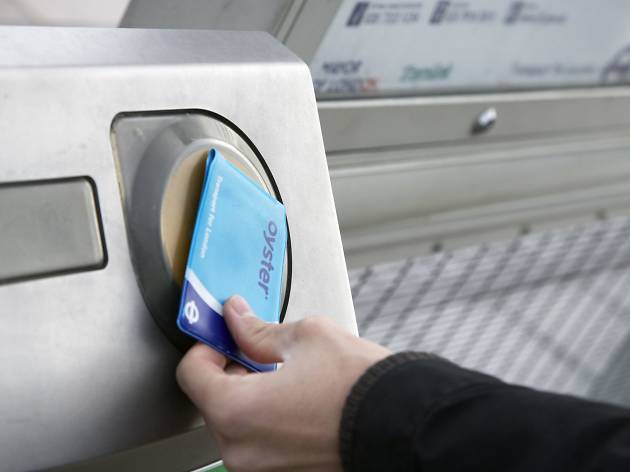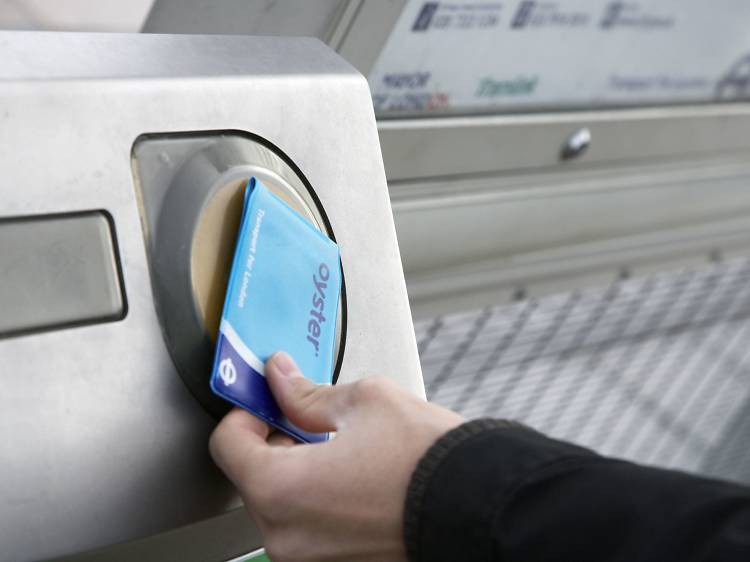 David Potter
Get there for just £1.50!
Yep, TfL's off-peak fares mean that your Victoria line excursions are super affordable. Given that Victoria's first six stations are in Zone 2 and 3, you can take advantage of £1.50 fares during off-peak periods. Off-peak fares apply on weekdays before 6.30am, between 9.30am and 3.59pm, and after 7pm, plus all day at weekends and bank holidays.
To check your fare, search TfL Single Fare Finder. Always touch in and out with the same card or device to pay the right fare.
Fare shown is for an adult off-peak pay as you go journey not going via Zone 1 on Tube, DLR and most London Overground services.
Remember: children under five travel free! With a Zip Oyster photocard, five to ten-year-olds can travel free on all TfL services.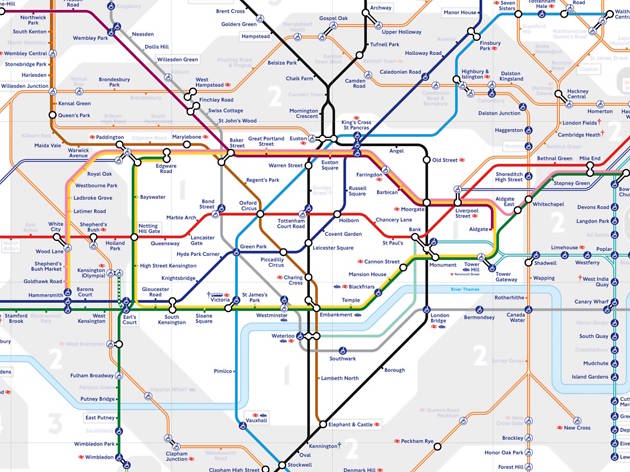 The Cultural TfL Map is your key to finding London's hidden gems. This interactive map reveals more than 500 Time Out-recommended museums, galleries, street art and more, all within a short walk or bus ride from each station. There are more than 45 fantastic experiences to be found on the Victoria line alone! Explore now at timeout.com/culturaltflmap
We know that affordable, convenient public transport is the key to accessing the best that London has to offer – and thanks to TfL's affordable off-peak fares and other discounts across the network, the possibilities for adventure are wider than ever. Find more unexpected and exciting off-peak experiences here.