Where to watch the Six Nations 2020 in London
Tackle the return of rugby season at these parties and screenings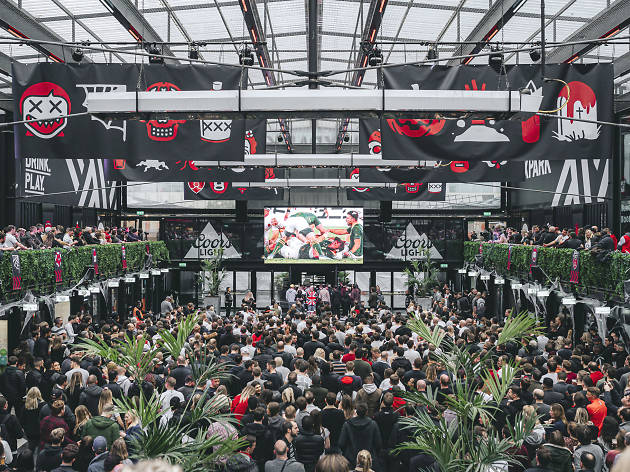 If you feel like 'the rugby' just happened, you're not wrong. But that was the Rugby World Cup, now there's another big one on the horizon: the Six Nations 2020 rugby tournament.
Yes, there are loads of rugby pubs and bars all over London showing the fixtures, but if you're looking for big screens, guaranteed seats, cheap drinks and erm... bottomless rugby brunches (?!), then get yourself to a Six Nations party.
Whether you're a huge rugby fan, or just want to stand in a big, chanting crowd while clutching a plastic pint glass, you can find the right match for the matches below.
More of an American football fan? Find Super Bowl parties in London, right here.
Missing Time Out magazine?
You can still read our latest issue from the comfort of your couch
Read online
Catch the Six Nations 2020 fixtures in London
Not into rugby? Find the best football pubs in London
Find an atmosphere to match the one on the terraces...