Heads up! We're working hard to be accurate – but these are unusual times, so please always check before heading out.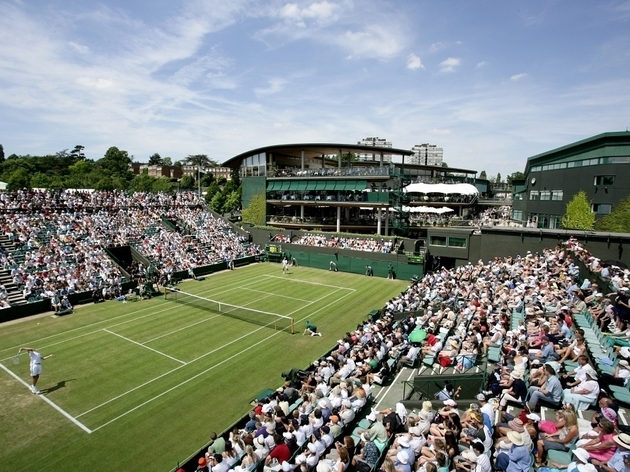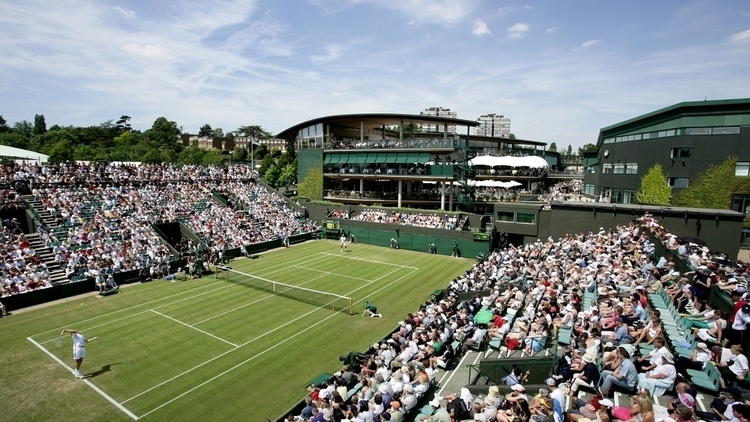 Wimbledon Tennis Championships: our top tips
How do I get tickets? Can I take my own Pimm's? We answer your Wimbledon questions.
After tickets for Wimbledon - aka the most prestigious Grand Slam out there? Be prepared for the following: months of planning, a potential night of camping and parting with a considerable amount of your paycheck. Eek. But, no need to fret. We've got you covered for all areas of the tennis extravaganza, including how to get your mitts in those coveted tickets and what to do when you actually get in there.
RECOMMENDED: Our full guide to Wimbledon 2019 Tennis Championships
Our top tips for Wimbledon 2019
How do I get tickets for Wimbledon 2019?
Check out our handy guide on how you can get tickets for Wimbledon 2019 here.


I've missed the ballot. Is queueing my only option now?
If you're willing to splash a bit more cash, you can usually purchase unwanted debenture tickets from www.wimbledondebentureholders.com. Prices do vary depending on demand – Centre Court tickets in the later stages of the competition come at a particularly high cost, but tickets for less sought-after seats can be snapped up for competitive prices.
What's the best way to get to the tennis grounds?
You can get to the Championships by shuttle bus from Southfields tube station, which is on the District Line. There are also shuttle buses from Wimbledon station (which you can get to from Waterloo), though it is marginally further from the site. Both stations are walking distance from the site (15-20 minutes) or alternatively, you could splash out on a taxi.
Be prepared to shuffle up and share your taxi during peak times, though – it's faster, cheaper and you may make yourself some picnic buddies for lunchtime.
What should I wear? Is there a dress code?
Only the competitors have a strict dress code (an all-white kit), spectators typically come in comfy casual wear. There are some posh frocks and blazers to be seen, particularly around the hospitality areas, but if you're heading to the tournament more for the tennis and less for the champers, just be sure to wear layers – the day may begin with blazing sunshine but come the afternoon, it'll most likely be sleeting. Bear in mind the British summer weather and take clothing suitable for all conditions.
Is it acceptable to heckle during the match?
Swearing, booing and heckling are not the done thing at Wimbledon (not that the players adhere to that), although a little tutting may be heard when one of the players throws a tantrum. It is acceptable however to 'ooh' and 'ahh', as if watching the New Year Eve's fireworks, and then cheer when the Hawk-Eye replay appears on the screen. Never applaud double faults or unforced errors, even if they are the errors of Andy Murray's opponent.
What do I do when the ball lands in the crowd?
Spectators should throw the ball back to a ball boy or girl, but never during play. If you'd like to get hold of a ball as a souvenir, you'll have to cough up for a used one from the shop.
What happens if it rains?
In 2009 a retractable roof was installed on Centre Court, enabling play to continue during rain, but if you're watching on any other court, rain will always disturb play. You can take shelter in the museum and in the few merchandise shops, as well as the restaurants and cafés around the site. Other than that, the grounds are quite exposed, so be sure to take an umbrella.
Are there places to eat? Can I take a picnic?
Food within the grounds isn't cheap, so taking a picnic is a thrifty way to eat at the tournament, plus you'll avoid any queues for the restaurants. Only one bag per person is permitted into the grounds and it must measure no more than 40 x 30 x 30cm. No hard-sided picnic hampers, coolboxes or briefcases are allowed, so take a disposable bag, which you can bin once you've eaten your lunch.
Booze is allowed into the grounds but is strictly limited to just one bottle of wine or two 500ml cans of beer/alcoholic drink per person. No spirits allowed, sorry guys. All alcohol must also be consumed in dedicated areas, and glass is not allowed into the courts.
See our full guide to Wimbledon 2019
Whether you're a legitimate tennis fan or just in it for the Pimm's and oh-so-toned players, the Wimbledon Tennis Championships are once again upon us and it's time to get excited...