Birgitte Hjort Sørensen interview: 'I like to find out I've been wrong'
As Danish political thriller 'Borgen' enters its third and final series, Birgitte Hjort Sørensen – aka journalist Katrine Fønsmark – talks ambition and compromise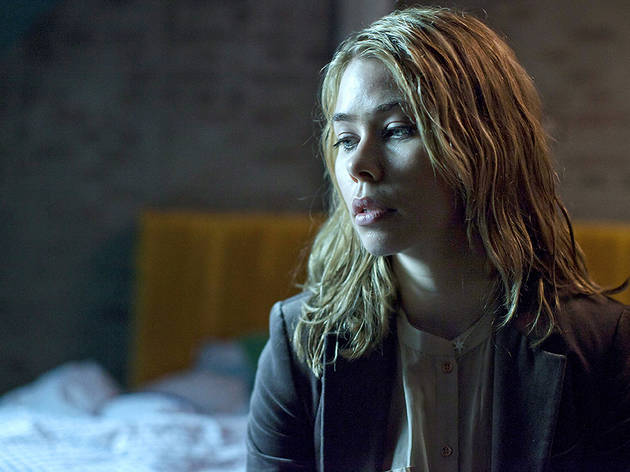 What's the secret of the international appeal of 'Borgen'?
'The whole political landscape has changed in recent years and everything is up for debate. We might have to find a slightly different way to put together our society. It's a really interesting time. I feel like there's more interest in politics [because of 'Borgen']. A lot of people still think politicians can't be trusted – but at least they care. And because we show the private lives as well as professional ones, that seems to appeal to a lot of people.
'We're very fortunate to be a part of the trend that "Wallander" and "The Killing" started. And in the UK, the fact that there are two strong female leads seems to resonate a lot here. Maybe in Denmark we're a bit further ahead in terms of gender equality, especially where it comes to having children with maternity leave and childcare and so on.'
And what was the appeal of 'Borgen' for you?
'After I did the first round of auditions, I was given the script of the first episode – usually they're quite rough – but I gasped when I read it. My boyfriend went, "is it really shit?", but it wasn't – it was a page-turner. I've learnt a lot about acting, politics, journalism - and it's taken me around the world, which has been amazing.'
If 'Borgen' is about maintaining principles while getting power, is Katrine winning that fight?
'I think so. She's very idealistic but also very driven – a real toughie! And now she's kind of taken over the problems Birgitte Nyborg [now the former Danish Prime Minister, as the action has moved on by over two years since series two] was dealing with at the beginning as a working mum. Katrine was a fairly egocentric character, so it's good that she now has to learn the art of compromise. Her mother says she's still a bit of a child, and mothers tend to be right, you know?'
'Borgen' is an idealistic show – particularly with this series, which feels almost impossibly optimistic.
'Well, it's the prerogative of the writer to rewrite the world into one he would like to exist. But this season's storyline is based on a new party that was formed in Denmark in 2007 called the New Alliance. It was born out of people on both sides of the aisle no longer feeling at home in their parties. It didn't quite work out [in real life], and it's now become just another liberal party. But the starting point was quite similar.'
Has playing Katrine changed your view of the press?
'The world today is difficult because everything happens so quickly - news can travel so fast, and often without people having the time to fact-check. So I do sympathise with that pressure. But I wish that people would be a bit more idealistic. I think one of the reasons "Borgen" has such a following is because the characters are quite positive people.'
It's amazing how available the Prime Minister and senior politicians are for the press.
'That's how it is - we have a very flatly structured, democratic country. I ride my bike past the Danish Parliament and it's very accessible - there's really no security!'
You've been in a few British shows now, like [BBC3 sitcom] 'Bluestone 42' and 'Marple'. How have you found it?
'Quite similar [to Danish TV]. I love the innate politeness you guys have, and the very clear hierarchy. I find it very easy to fit in. But really, I'd love to be in "Sherlock".'
You'll be playing Virgilia from December 6 in 'Coriolanus' with Tom Hiddleston at London's Donmar Warehouse. How is that going?
'It's my first Shakespeare play and to do one in the original language has always been a dream of mine. It's a very big deal. We're into our second week of rehearsals. The Donmar Warehouse is an amazing space, and Tom is really engaged and committed. But I love doing theatre because you can immerse yourself and don't have to worry about being edited out!'
If you were being interviewed by Katrine, what would she have asked you?
'You've left me speechless, which doesn't happen a lot, so congratulations! She'd ask if I have been able to keep hold of my principles since I came out of drama school. And have I? I think so, but I've had to make some compromises and realise the world isn't quite the way i thought it was. To stand on a principle for the sake of it isn't particularly commendable - I like to find out that I've been wrong!'
Season three of 'Borgen' begins Saturday November 16, 9pm, BBC4. The box set follows on Monday December 16 from Arrow Films.
Read more about series three of 'Borgen'
The performances continue to compel and the arcane manoeuvrings of state and media are as intriguing as always. Even if there's a real danger of 'Borgen' slipping into the beautifully tailored but dramatically neutered liberal wish-fulfillment of late-era 'West Wing', it's richly entertaining and irresistibly fast-paced. It still gets our vote.
Read more
More politics on TV
Ever year seems to see a new dip of confidence in our public servants. But would we be better off with fictional characters running the world's governments? From pious presidents to devious MPs, these are television's most memorable portrayals of people in power.
Read more
See the ten best TV politicians
Sponsored listing
Brasserie Zédel
Restaurateurs Chris Corbin and Jeremy King, creators of the Wolseley and the Delaunay, have struck gold with this grand art deco basement brasserie. It's a huge set-up and attracts a mix of tourists, office types and couples. Affordable French staples are the big draw and set menus start at under a tenner for two courses. In the months after it opened, we'd been impressed by the quality of cooking and on-the-ball service, but recently we've detected a dip in standards. In a meal of hits and misses, highlights included a generous main course of beef bourguignon – meaty chunks simmered in a robust red wine-onion-garlic sauce, accompanied by buttery mash. The haché steak was less impressive, though; instead of chopped meat being shaped and loosely held together, we were presented with a salty, overcooked burger patty. Chocolate profiteroles helped to restore faith – the perfectly baked crisp globes of choux pastry, crammed with splendid whipped vanilla cream, went down a treat with an indulgent chocolate sauce. The house wine, priced at bargain basement rates, provides great value. Let's hope the kitchen brigade is back on track soon, and service staff numbers are increased at busy times.  
Venue says: "Dine with us and enjoy live music! Our swinging house bands play six nights a week from 9.30pm (9pm on Sundays)."