Heads up! We're working hard to be accurate – but these are unusual times, so please always check before heading out.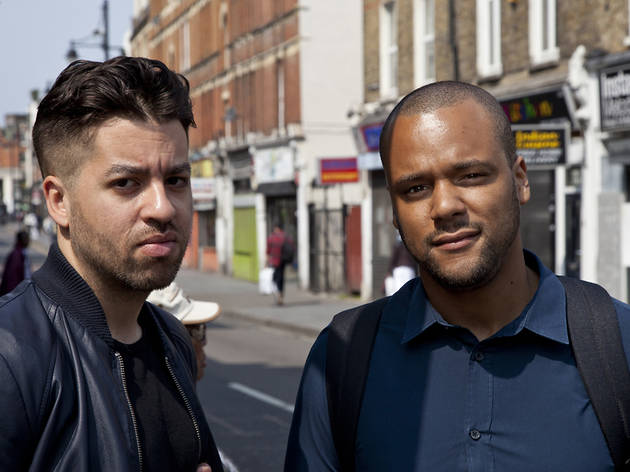 From market to mural: touring Brixton with the creators of 'Run'
Channel 4's gripping new four-part series looks set to break the mould for London-based TV drama
Very occasionally, a TV show comes along and redefines what we think about life in our city. '
Run
' is one of those shows. It's a striking mish-mash of thriller and love story, dark comedy and socially-conscious melodrama, peopled with brilliantly realised characters who exist on the margins of mainstream London life but, the series suggests, whose lives may not be so different to our own. No wonder it attracted such a powerhouse cast: 'Run' is a show to entertain, certainly, but also to ask questions and open minds.
It also heralds the arrival of two exciting new TV talents. Remarkably, the creators of 'Run' are first-time writers. Thirty-three-year-old friends Daniel Fajemisin-Duncan and Marlon Smith grew up together in Brixton. Which is where I meet them, on a quiet June morning, for their personal tour of the neighbourhood that inspired this unforgettable drama.
Dub reggae and highlife waft through the air as Marlon and Daniel stroll up. Daniel's a ball of energy and enthusiasm; Marlon is quieter, more laconic. Their mutual affection is obvious, their habit of bouncing ideas around instantly engaging. They first connected at local sixth form college St Francis Xavier, where they ran around together making 'crappy' short films with knock-off cameras.
It took ten years of 'getting lost in the monthly pay packet' before they filmed the pilot of 'Run' around Southwyck House in Brixton's Moorlands Estate, our starting point today. This daunting fortress, known as the Barrier Block, was built in 1980 to shield residents from a proposed six-lane motorway that was never completed.
Daniel lived here as a child, before his family 'got out' to neighbouring Herne Hill. The creation of single mum Carol (Olivia Colman), the main character in the opening episode, was inspired by this place and some seriously strong maternal figures in Daniel and Marlon's own families. 'I wouldn't say my mum – she'd kill me!' grimaces Marlon.
Moorlands Estate was and is a tough place. 'You had to carry yourself a certain way, so no one would mess with you,' says Daniel. 'We've had to break contact with a lot of our peers,' adds Marlon. 'They still can't go to certain places because they'd be in danger, and being with them puts us in danger as well.' Many of the kids they knew in the '80s drifted into petty crime then later found solace in Islam. 'They came from good homes and knew they were doing wrong,' says Daniel. 'There were no half measures, they went straight from crime into being dedicated Muslims.'
Brixton's sheer diversity is visible on our next stops, Coldharbour Lane and Atlantic Road, dotted with halal butchers, nail salons, black barbers and semi-official street traders. Different sorts live cheek by jowl yet often have very little to do with each other. Marlon recalls a Chinese DVD seller who used to come into his local barbershop. 'Most people just used to look straight through her, like she wasn't there.' She inspired a moving and meticulously researched storyline in 'Run' based around Katie Leung's illegal immigrant: 'the four Fujianese people watching it will know the dialect's accurate,' says Marlon.
Down the road in Electric Avenue's open-air market, one rule routinely transcends race, culture and language. 'When it comes to trade,' Daniel laughs, 'everyone's best friends.' It's an overwhelming morass of bric-a-brac, clothes, Afro-Caribbean produce and fruit and veg. It's where Brixton comes alive, enthusiastic touts competing with booming soundsystems of neighbouring shops.
'This is one of the last examples of old-school Brixton,' says Marlon. It's also a telling example of how a cosmopolitan area can open up on its own terms. Marlon points out a Jamaican eatery called Healthy Eaters. 'We used to eat at his little hut in the market, but he's got something big now,' he says.
'He's looking to cross over,' continues Daniel. 'He's really benefiting from the gentrification of the area and not just selling to his own community.' This multi-ethnic world of integrated commerce is memorably recreated in 'Run', as Polish cleaner Kasia (Katharina Schüttler) is reluctantly dragged into a scheme arranging marriages between West Africans and Asians.
For the less entrepreneurial, rising rents are making life tougher; even Daniel and Marlon have been forced out to Streatham by the soaring prices. Daniel's parents worked in a supported housing hostel on Brixton's outskirts for many years; many of their drug- or alcohol-addicted clients used to congregate in a nearby church garden to pursue their habits which were prohibited by hostel rules.
We duly stop outside St Matthew's, an enormous converted Victorian church which is now broad enough to accommodate a restaurant and a nightclub, as well as more customary acts of worship. 'It's changed so much,' says Marlon, although there is a telltale can of superstrength lager floating in the pond. 'A lot of people wouldn't come in here,' recalls Daniel.
'People thought [the drinkers] might be dangerous, but they're only a danger to themselves. A lot of them said there was always someone at the back of their minds, a family member or something, driving them on to get better.' It's a story the pair use to powerful effect in the show, as alcoholic and former crack addict Richard (Lennie James) makes a desperate bid to persuade his estranged daughter that he's reformed.
We end our journey at a Brixton icon that stands overgrown, neglected and largely forgotten. The 'Nuclear Dawn' mural was created in 1981 at the height of the Cold War, with Brixton poised to riot against poverty, police brutality and Margaret Thatcher. Despite the warm day, Daniel and Marlon are shivering. 'It frightened me to death as a child,' says Daniel, gazing up at the Grim Reaper, swathed in flags and dropping bombs on London. 'The ghost of Brixton's rebel spirit. No one's interested in politics any more, it's more about survival.'
Survival is key to 'Run', but not at the expense of community. London can be a hostile, unwelcoming place when you don't 'belong', as all this show's characters discover. But the beauty of 'Run' is in its guardedly optimistic trick of forging unlikely connections between the most disparate social groups. And, crucially, it never preaches.
Such deep-rooted problems seldom have easy solutions but, reckons Daniel, recognising what binds us would be a start. 'If you want social change, different groups have to be intimately involved with each other. One has the means, the other has the needs. It should never be one United Colors of Benetton advert. We should celebrate difference. But we really are all the same. You shit brown, just like me…'
'Run' Mon Jul 15-Thu Jul 18, 10pm, C4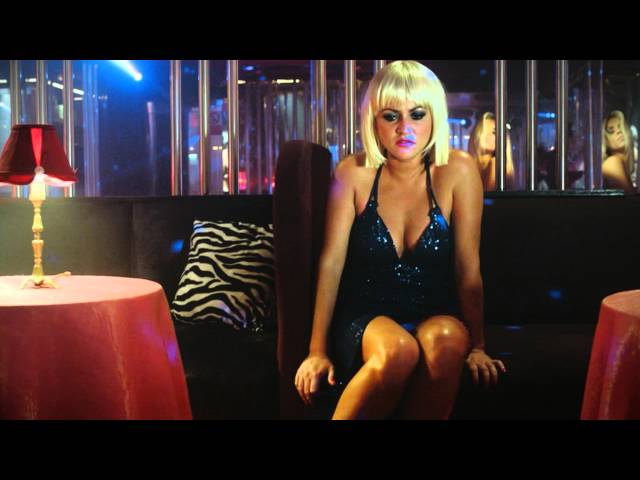 Read more about 'Run'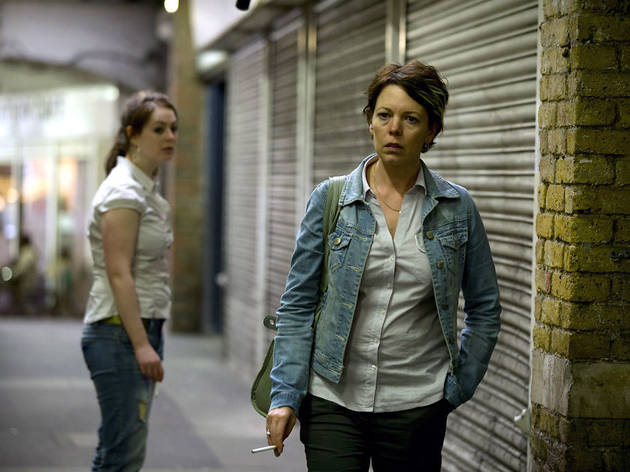 Carol is a single mother on a tough estate struggling to control her delinquent sons who increasingly personify the simmering threat of her estranged husband. One shocking incident forces her to choose a side: support her family and tolerate their shortcomings, or draw on untapped reserves of resilience and make a change.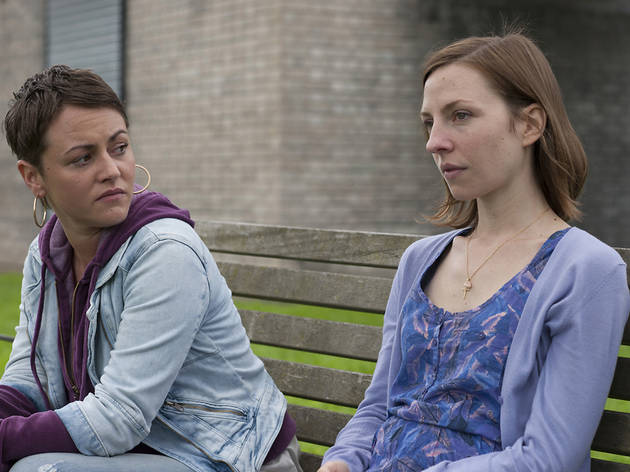 Polish drifter Kasia has to deal with the death of her boyfriend and simultaneously discovers various bitter truths about his life. But can she escape his malign legacy and establish a foothold on her own? The answer is formulated via an arranged marriages scam, a strip club, the spectre of male-on-female violence and a genuinely tense conclusion.