The 10 best mai tais in Los Angeles
Don your best Hawaiian shirt, tuck an umbrella behind your ear and channel the tropics with the best mai tais in LA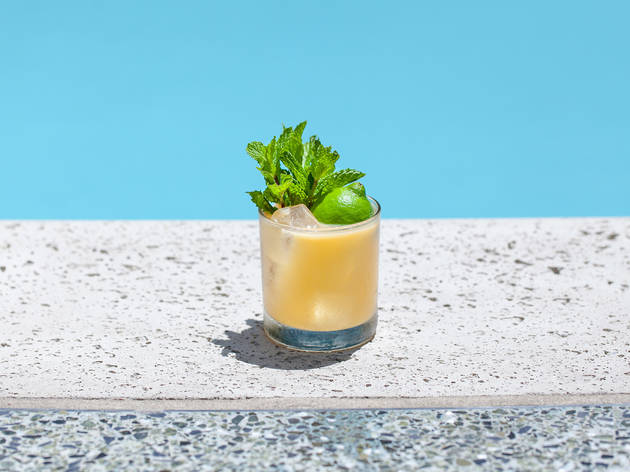 As synonymous with tropical holidays and weekend getaways as it is with hellish hangovers, the unapologetically strong and sweet mai tai first burst onto the LA bar scene with the explosion of tiki culture in the late 1950s. While the mai tai as we know it was invented in 1944 by Trader Vic, cocktail history nerds will point out that the recipe was inspired by (or stolen from, depending who you ask) Don the Beachcomber's QB Cooler, a 1933 concoction made with two rums, lime juice, honey, falernum, bitters and ginger syrup. A later adaptation by the Royal Hawaiian hotel added pineapple juice, orange juice and lemon juice to the mix. Today, most bartenders use Trader Vic's recipe as the classic standard: two types of rum, lime juice, orange curacao and orgeat syrup, though not all are willing to divulge their exact formula.
Despite their shared ingredients, however, no two bartenders' mai tais are completely identical, and in LA, you don't have to go to a tiki bar or a dive bar to find a good one. Whether you're in the mood for an island rager or an understated imbibing experience, our list will help you find the mai tai that is your tai.
RECOMMENED: A guide to cocktails in Los Angeles
Where to find the best mai tais in LA
How to make a mai tai
Learn how to make one of our favorite tiki drinks: the mai tai.