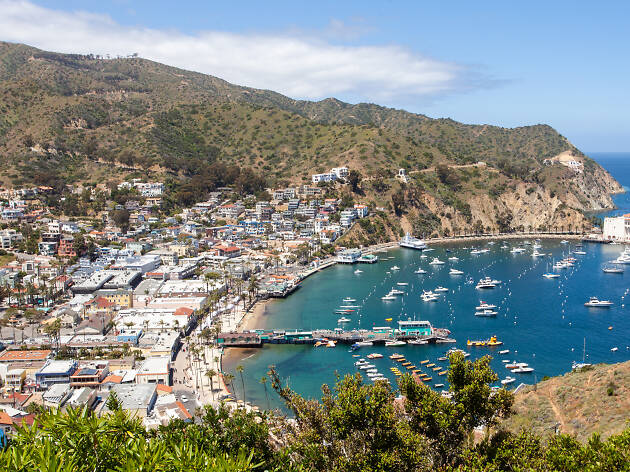 The best weekend getaways from L.A.
Everyone needs an escape from the city sometimes. Hop into the car (or grab the ferry) for these gorgeous weekend getaways from Los Angeles.
You don't have to get on a plane to feel like you're in another country. Southern California is dotted with gorgeous, quaint destinations perfect for a weekend getaway from L.A. These easy, affordable road trips are all within a three-hour scenic drive (or ferry ride) of the city. Once you arrive at your destination, partake in things that Californians do best: beach-lounging, wine-drinking, hiking and dining. Oh and there's some pretty good shopping and thrifting in the mix too. So if you're staying closer to home this summer, let these weekend getaways from L.A. be your roadmap to a magical world within SoCal.
NOTE: We've indicated in the text which of our favorite restaurants, bars and museums are temporarily closed right now, but it's always best to call ahead since venues may be operating a limited capacity.
RECOMMENDED: The best day trips from L.A.
Best weekend getaways from L.A.
More weekend getaway ideas
Pack your pack, grab a map and take your pick of rustic weekend getaways from our list. Happy camping!
Luckily we happen to be surrounded by spectacular landscapes, beautiful beaches and small towns perfect for day trips.
Of all the wonderful reasons we're in love with L.A. and all the amazing things there are to do here, one of the best is the freedom to escape at any moment.