It's getting a bit brisk around these parts, and to cope, we're swapping out our tiki drinks and ocean-inspired libations with warm, cozy winter cocktails. To help get you started, we sipped our way through our 10 favorite drinks this season. Some are hot, some are not, but all of them are best enjoyed by the fireplace (we've got you covered with that, too). Cheers to you and yours this holiday season—and may your festive gatherings be filled with plenty of eggnog and cider.
1. Gimme S'more at the Monarch Bar
The Gimme S'more is like a hot chocolate for grown-ups. Tequila, Kahlúa, hot cocoa and cayenne pepper are topped with boozy whipped cream, a marshmallow, cocoa and Bacardi 151, which is then lit on fire. $14
2. Crane's Demise at Margo's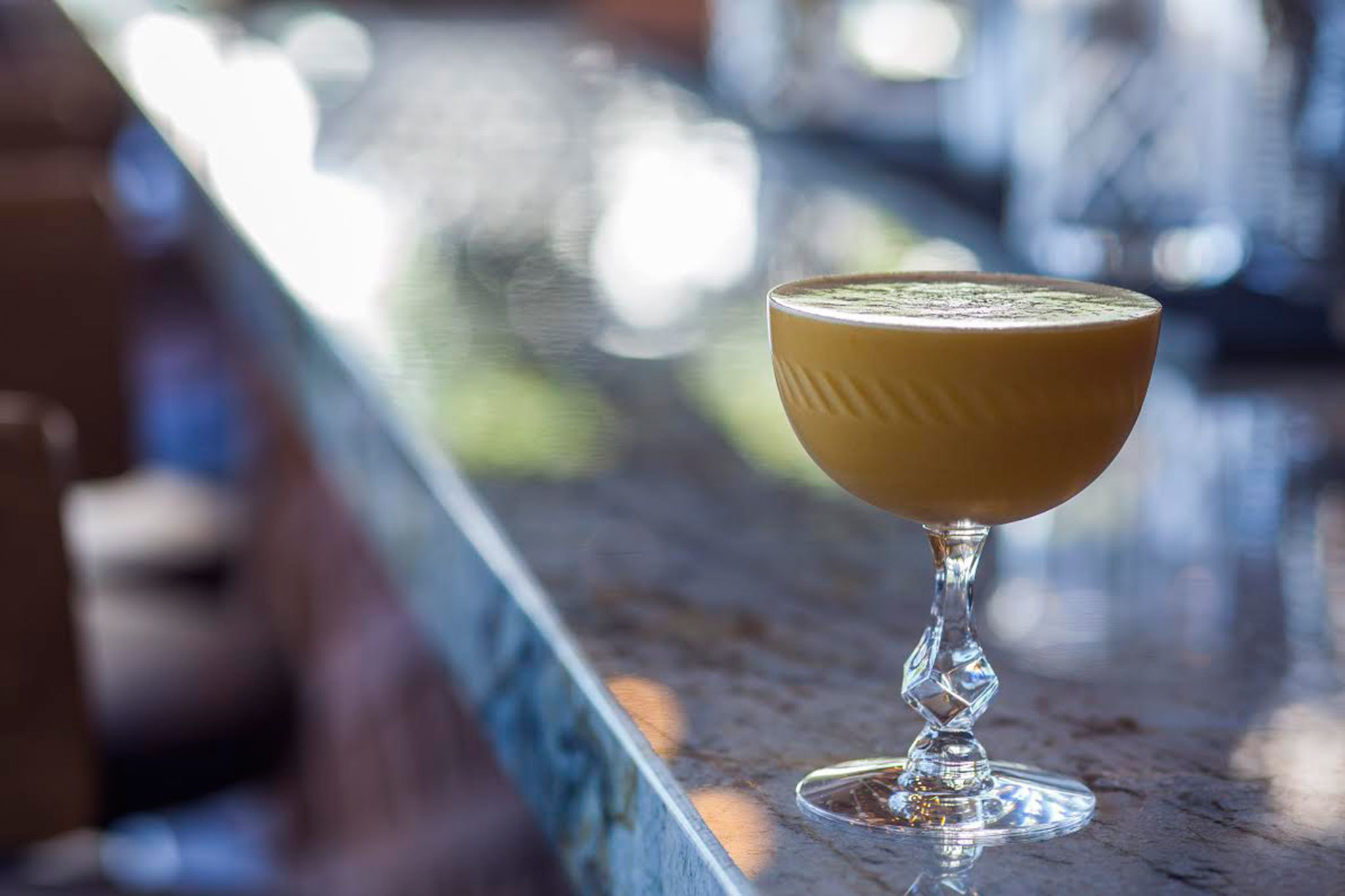 Like pumpkin pie in a glass, the Crane's Demise at Margo's, a new Santa Monica restaurant, is decadent enough to be considered a dessert. The drink features rum, organic pumpkin, egg and nutmeg, and you'll probably want to have more than one. $13
The Egg Nog Blue Blazer is a fireworks show of a drink. Blending three different rums with house-made eggnog, the cocktail is lit on fire, then sprinkled with nutmeg, cinnamon and clove dust. $20
4. 67° & (still) Sunnie at Big Bar
A riff on Big Bar's summer drink, 77° & Sunnie, this winter version uses homemade cranberry pomegranate syrup, Ciroc Vodka and lime juice, topped with spicy ginger beer and a house-made ginger foam. $14
5. Dr. Khopkar's Miracle Egg Nog at Cafe Birdie
This new Highland Park restaurant is getting in the holiday spirit with an ultra-boozy, whipped eggnog that includes dark beer. You can order it starting on December 15. $16
The Tropical Toddy from bartender Matt Bone is keeping us warm this winter with bourbon, gin, vanilla syrup, honey, pimento dram and lemon.
For something a touch sweeter, head to the Spare Room for this beauty made with rum, heavy cream, Donn's Spices #2, Giffard Banane du Bresil, Jagermeister and an egg. $17
Fun to say, fun to sip—the Fig Pimpin' is smoky, spicy and sweet, with a mix of Avua cachaca, el Silencio mezcal, lemon juice, fig and cinnamon shrub, agave and soda water. $13
9. Panama Select at Sassafras
The Italian Job embodies winter in a glass with Caña Brava rum, Fernet-Branca, ginger, honey and lime, plus a caramelized pineapple wedged on top for good measure. $13
Head to the lobby bar at Terranea Resort for this sultry cocktail, a chocolate martini with vodka, Godiva chocolate liqueur and strawberries. $15
Want more? Sign up here to stay in the know.