L.A.'s best fireplace bars
There's nothing like snuggling up at a cozy fireplace bar—with some quality booze—to keep you toasty this season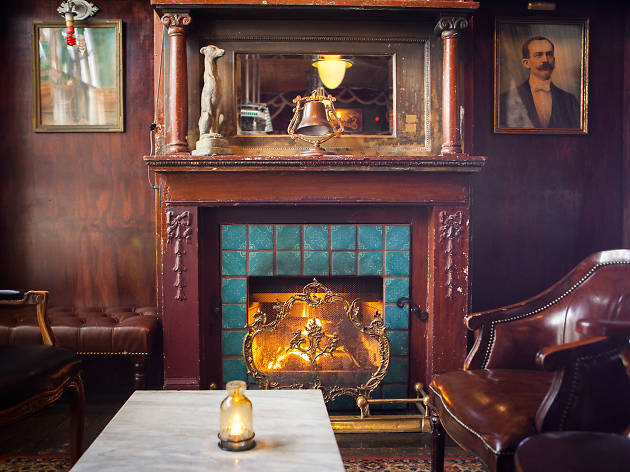 Contrary to popular belief, winter does exist in Los Angeles. For a few fleeting months, the Santa Ana winds litter our streets with palm fronds, cravings for ramen and pho are at an all-time high and, yes, even the leaves change colors (you might just have to drive to see them). So when the sun sets early and that Pacific Ocean breeze blows in, it's time to head for the fire pits. These fireplace bars are keeping us warm with crackling flames and seasonal cocktails all fall and winter long. Now—let's get lit!
Get cozy at these fireplace bars
Looking for a boozy drink to warm you up?
Get toasty with one of these excellent Irish coffees.