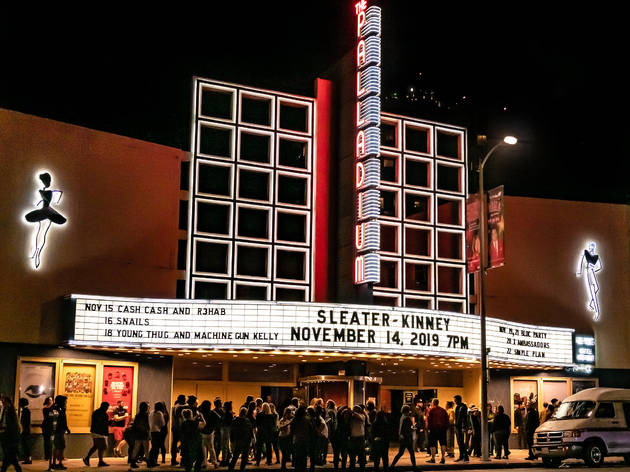 The 9 best live music venues along Sunset Boulevard
The iconic Sunset Boulevard L.A.'s hub for live music. Here are our top picks.
There's no dearth of places to hear live music in Los Angeles, whether at a revived theater in Downtown L.A., an amphitheater in Griffith Park or an astoundingly massive stadium in Inglewood. But the sprawling span of Sunset Boulevard takes the cake for both quantity and quality of clubs, concert halls, dive bars and theaters showcasing the best music in L.A. Here are the best spots to see a show along L.A.'s iconic 22-mile-long boulevard.
Original story by Hope Urban; updated by Michael Juliano.
The 9 best music venues along Sunset Boulevard (from east to west)