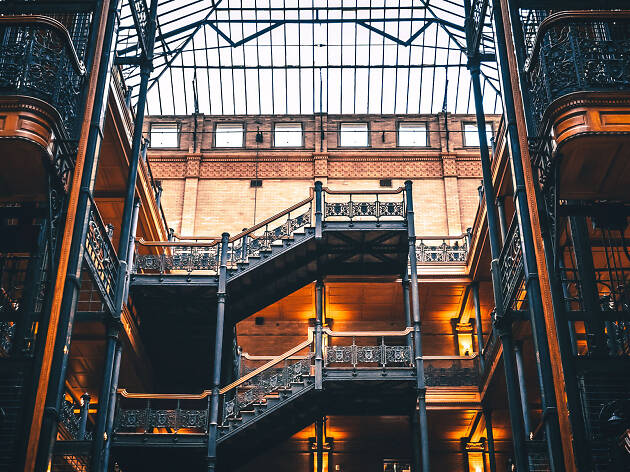 21 of the best things to do in Downtown Los Angeles
Get to know L.A.'s resurgent city center with these quintessential things to do in Downtown Los Angeles
A few decades ago, DTLA never would've landed on any out-of-towner itineraries: There simply were't enough things to do in Downtown Los Angeles, aside from witnessing a once-buzzing city center slump into a mix of sleepy postmodern high-rises . These days, it's a different story. While Downtown still has some growing up to do, it's in the midst of a retail, institutional and architectural resurgence that's turning the area into a walkable, Metro-friendly destination dotted with museums, destination-worthy restaurants and beautiful buildings. Get to know Bunker Hill, the Historic Core and beyond with these things to do in Downtown Los Angeles.
Just a heads up: Though it's home to L.A.'s biggest cluster of tall buildings, DTLA feels pretty different from most other cities' downtown areas. For starters, L.A.'s cultural destinations are spread all over the city and not just in Downtown. And as for the neighborhood itself, it likely won't have the sheen you'd expect from a major American downtown, nor does every block feel particularly family-friendly. But we think there are plenty of incredible finds for visitors who arrive with an open mind.
RECOMMENDED: Full guide to Downtown Los Angeles
Things to do in Downtown Los Angeles
Looking for things to do in other parts of Downtown?
Best selling Time Out Offers