The best hotel spas in Los Angeles
Take your trip to the next level with a luxurious, pampering treatment at one of L.A.'s best hotel spas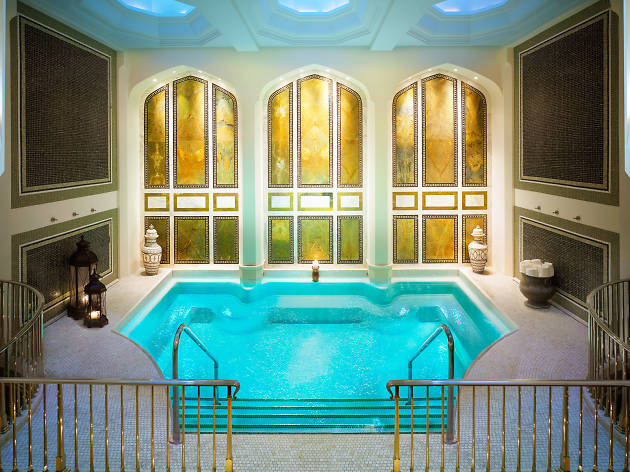 For weeks now, you've talked about treating yourself to a nice deep-tissue massage. And the idea of a scented steam bath, followed by a manicure and maybe even a facial (why not?) doesn't sound so bad either. Call it a staycation, call it a mental health day—however you want to rationalize your visit to one of L.A.'s heavenly hotel spas is fine with us. From luscious coffee-and-lemon body scrubs to Chinese acupuncture or mineral soaking pools, each of these hotel spas offers a slightly different twist on "aahhh." And we guarantee you'll be impressed with the results.
How about a Korean spa day?
Korean spas are a dime-a-dozen in Koreatown, so pick one of these hot saunas for an all-day (and cheap) destination for rest and relaxation.
Hotels Combined Widget LA v2