A guide to Los Feliz
Get to know these essential Los Feliz restaurants, bars, shops and things to do in the laid-back Eastside neighborhood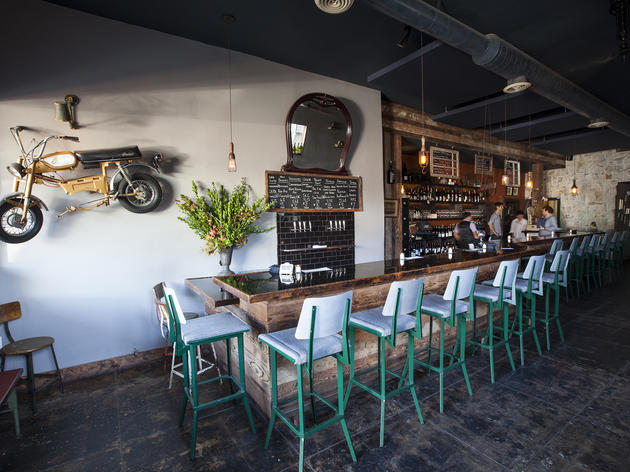 Los Feliz manages to strike a balance between desirability and approachability—its shops and eateries stay casually comfortable without becoming painfully cool. It's a polished, albeit still eclectic, neighborhood whose laid-back charms are best explored on foot.
You'll find most of the shops, bars and restaurants along Hillhurst Avenue, with another cluster of pedestrian-friendly activity on Vermont Avenue, south of Franklin Avenue. Los Feliz brushes up against the 5 freeway, across which you'll find its still under-the-radar neighbor Atwater Village. Ever-trendy Silver Lake sits to the south, with Thai Town and Hollywood to the west. But it's Los Feliz's northern neighbor, Griffith Park, that bestows the neighborhood with its cozy, evergreen-lined hillside and sometimes rustic charm.
Whether you're catching a matinee at a beloved single-screen movie theater, embarking on a house tour of a Frank Lloyd Wright masterpiece or winding down at one of the city's best outdoor dining spots, you'll find plenty to love about Los Feliz.
(And just FYI, you should know it's pronounced Los FEE-lisz.)
The best of Los Feliz