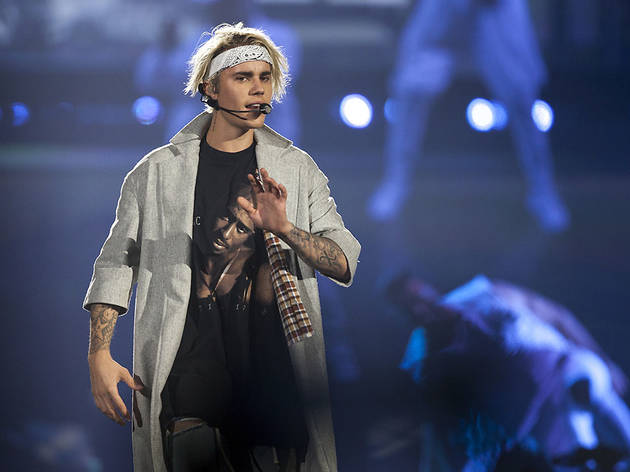 Everything you need to know about Jingle Ball 2016
Trying to get tickets to the Christmas mega concert? Here's all of the lineup and ticketing info for Jingle Ball 2016.
Before Christmas music even begins to hit the radio, it's time to whip out your credit card for an early Yuletide tradition: snagging tickets to Jingle Ball 2016. The Los Angeles concert from local station KIIS-FM manages to squeeze seemingly every chart-topping performer into L.A. Live. Whether you're accompanying your younger sister or just going for "a friend," here's everything you need to know about Jingle Ball 2016.
When is Jingle Ball 2016?
The Los Angeles concert takes place December 2, 2016 at the Staples Center.
When do tickets go on sale?
Tickets went on sale October 17 and—unsurprisingly—are already sold out through the Jingle Ball site. Of course, you can always pay up through third-party ticket resellers. If you're feeling lucky, you can tune into 102.7 KIIS-FM for chances to win tickets.
How much do tickets cost?
Tickets range from $50 to $425, with higher values available on resale markets.
What's the Jingle Ball 2016 lineup like?
This year's performers include Bruno Mars, Justin Bieber, Britney Spears, Meghan Trainor, Fifth Harmony, Diplo, Alessia Cara, Lukas Graham and Daya, plus a guest appearance from One Direction alum Niall Horan.
Where to eat and drink in DTLA
Looking for more Christmas events?
You won't find snow-covered trees and below-zero temperatures in L.A., but there are still plenty of Christmas events and holiday activities to get you in the festive mood—even when it's 70 and sunny in December.