The rest of the country may be starting to say farewell to summer, and yes, things have cooled off a bit here in L.A., but we're pretty positive more triple-digit days are still to come. But we'll put aside the weather talk and celebrate the fact that Labor Day doesn't mean the end of summer fun in L.A.: our favorite outdoor movie and free concert series aren't finished for at least another month. That said, Labor Day weekend is packed with worthwhile events, so get out there and make the most of the extra day off with these festivals, pop-ups and fun ideas.
Celebrate the best of L.A.'s dining scene with the Taste, returning to Paramount Studios for live cooking demos, chef panels and food and wine galore.
Indulge in all things deep-fried
Bring your appetite to the opening weekend of the L.A. County Fair, where bacon-covered funnel cake and carnival rides collide.
Head to NoHo for an all-vegan night market where you'll taste and sip your way through plant-based dishes and a beer garden.
Get down at a delicious block party
Celebrate West Adams' rich culture at the Delicious Vinyl West Adams Block Party, as the hip-hop label and pizza joint hosts free headlining sets from KRS-One and Masta Ace.
Spend a late night dancing in Downtown L.A. during this season's final DJ Nights, curated by Nosaj Thing.
Immerse yourself in the world of the Muppets creator with classic clips, costumes and historic puppets, including Kermit the Frog, Rowlf and Bert and Ernie during the final weekend of "The Jim Henson Exhibition: Imagination Unlimited."
Feed your non-stop cravings for ice cream with a lick of these frozen treats, the best the city has to offer.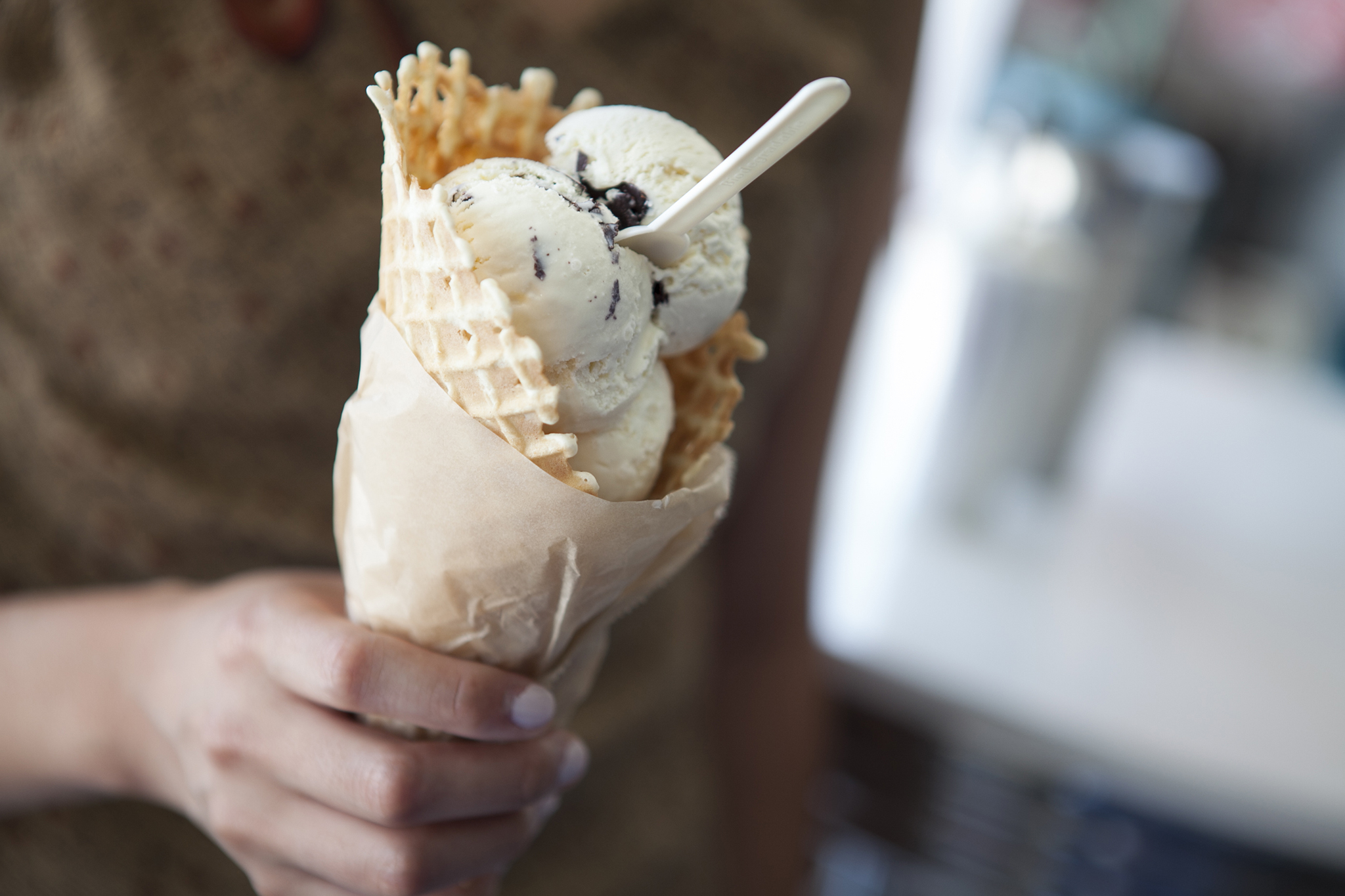 Lounge by the pool, music in ear and cocktail in hand, as some of our favorite pool parties wind down for the season.
Or take a plunge in a public pool
Spiral down the waterslide at the renovated Hollywood Pool, sit on the artificial shores of Hansen Dam or take a plunge in these other public pools—though we can't guarantee they'll be any less crowded than the beach.
Familiarize yourself with L.A.'s finest up-and-coming artists
Swing by "Made in L.A." during its closing weekend; the fourth in the Hammer's ongoing series of biennial exhibitions focuses on work created by 32 emerging and under-recognized L.A. artists.
Watch a movie in the great outdoors
Outdoor movie screenings combine two of our favorite things: film and being outside. Catch screenings this weekend of A Quiet Place, Avengers: Infinity War, Selena, The Wizard of Oz and more.
Eat your way through an Ice Cream Alley
Taste a selection of ice cream vendors at Smorgasburg L.A.'s final ice cream pop-up of the season.
Attend a beer-filled music fest
Raise a glass to L.A.'s music, food, drinks and culture during Golden Road's Made in L.A., with music from Saint Motel, Dorothy, Andre Power, DâM-FunK, J Rocc and DUCKWRTH.
Roam the 400-plus stalls at this waterfront street fair.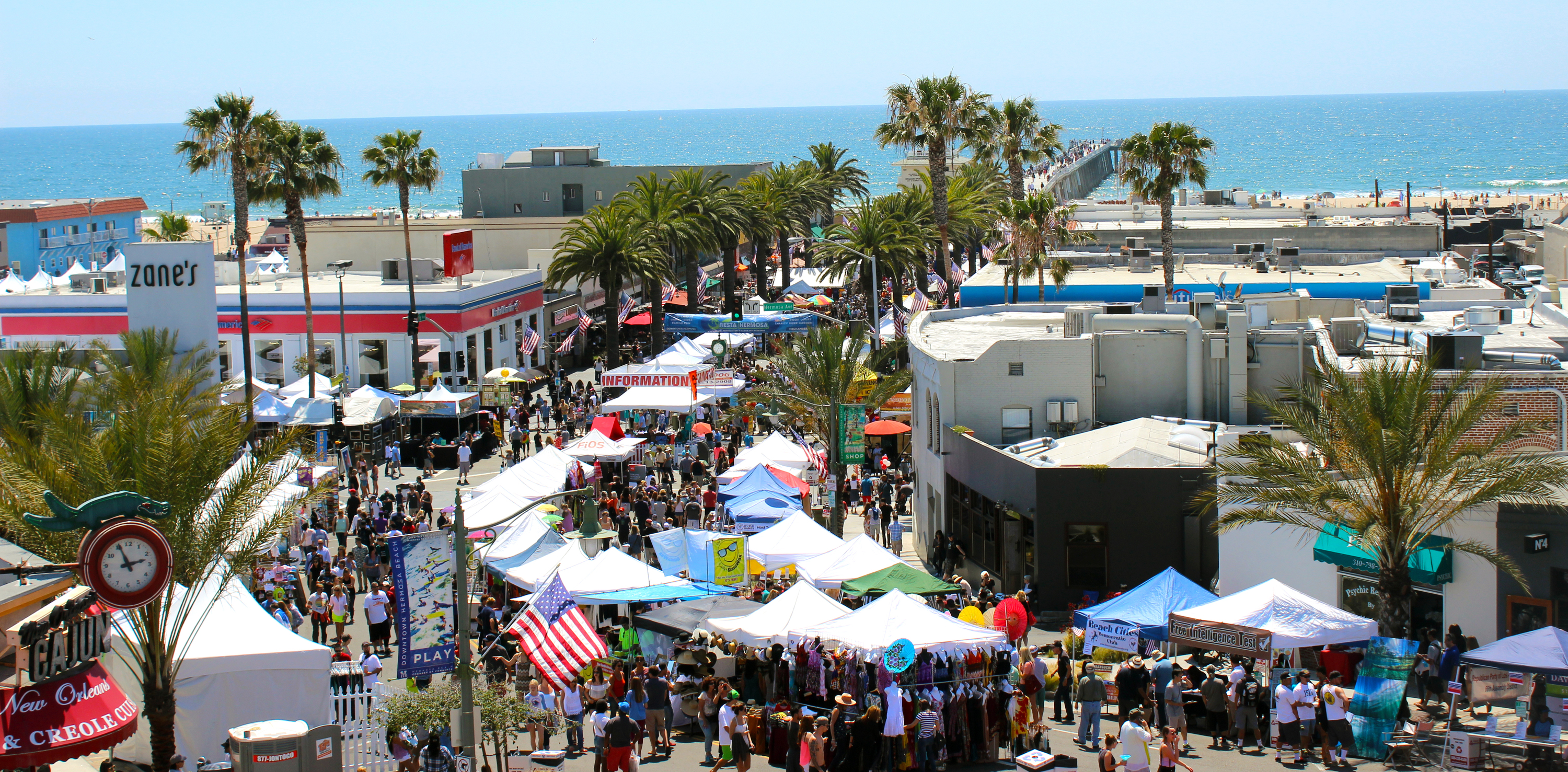 Start a (legal) beachside bonfire
There isn't a much more quintessential Southern California experience than having a bonfire on the beach at sunset, which you can do at these five beaches.
Stuff your face with the city's best BBQ
There's BBQ and then there's BBQ—you know, the kind that leaves you licking your sauce-drenched fingers. From Compton to South Pasadena, here are our picks for L.A.'s best BBQ.
Have a late-night snack at Santa Anita
Come hungry and grab a late-night snack at the summer closeout of 626 Night Market, the massive Asian street food market.
Travel to a galaxy far, far away
See famed composer John Williams conduct the LA Phil as they play through selections from Star Wars, E.T., Jurassic Park, Harry Potter and more.
Film buffs, unite for Cinecon, a cinephile festival of rare and unusual old-school films.
Head to the grounds of the Forum for Tailgate Fest, a country music bash that features Toby Keith and… Nelly (who we'll chalk up to his frequent country collabs and penning "Country Grammar").
No, seriously. Don't go, it's going to be mobbed and when you factor in the school holiday and the traffic on—ah, who are we kidding, it's forecasted to be a perfectly pleasant weekend outside so we're probably going to end up driving to the beach at some point with the rest of the city.