You'll be able to take a train to LAX years before you'll be able to take a gondola to Dodger Stadium—but you can actually step inside a prototype of the latter right now.
The Los Angeles Aerial Rapid Transit (or LA ART) gondola project is looking to have an elevated gondola line that runs from Union Station (plus a stop in Chinatown) to Dodger Stadium operational by 2028. But until then, they've set up a gondola cabin in the parking lot of Chavez Ravine that's open to visitors on game days (you'll find it in Lot G, not far from the oversized foam finger near the left field side of the outfield plaza).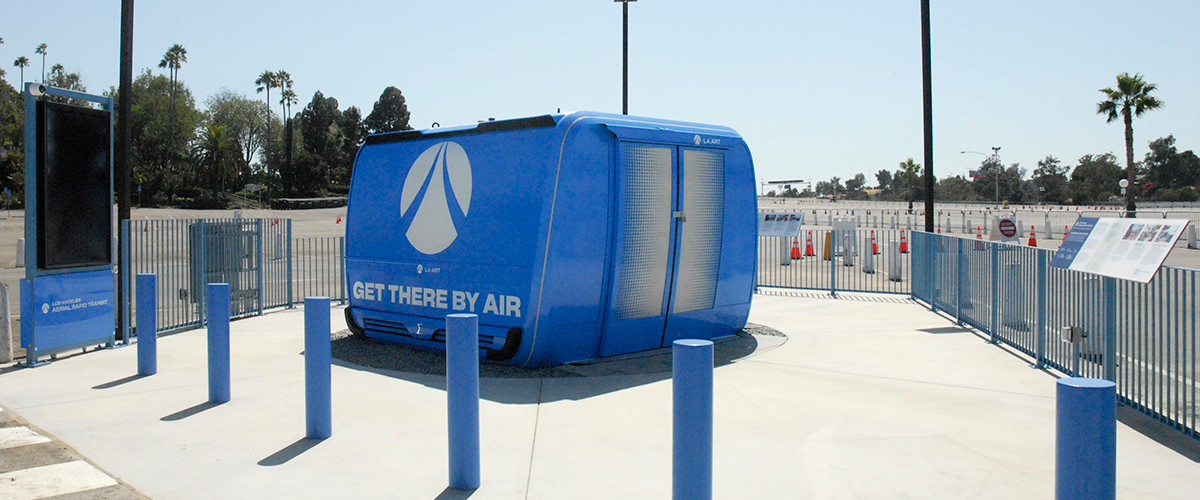 The stadium setup comes as local organization Climate Resolve, under its nonprofit subsidiary Zero Emissions Transit, announced that it will take the lead on the project. And it also comes amid pushback from Chinatown residents to halt the not-yet-approved project due to privacy, gentrification and traffic concerns, as well a lawsuit from the California Endowment over a "sweetheart deal" with McCourt Global—the company that belongs to former Dodgers owner Frank McCourt (who still has a stake in the stadium's parking lots) and owns LA ART.
When the unsolicited, privately-funded project was first unveiled in 2018, it came with a rather optimistic goal of operating by opening day 2022. But, you know, some things happened in the intervening years and that window has come and gone. As it stands now, LA ART expects to release its draft environmental impact report this fall and, if ultimately approved, begin construction in 2025 and open up to passengers in 2028 (just in time for the Olympics).
The basic details of the gondola haven't changed, though: The roughly mile-long, zero-emission system would be able to accommodate 5,000 riders per hour, with 30 to 40 riders per cabin (for reference, Dodger Stadium has a capacity of 56,000 people) and take riders from Union Station to Dodger Stadium in about seven minutes. Climate Resolve estimates it could take 3,000 cars off the road before and after each game or event at the stadium.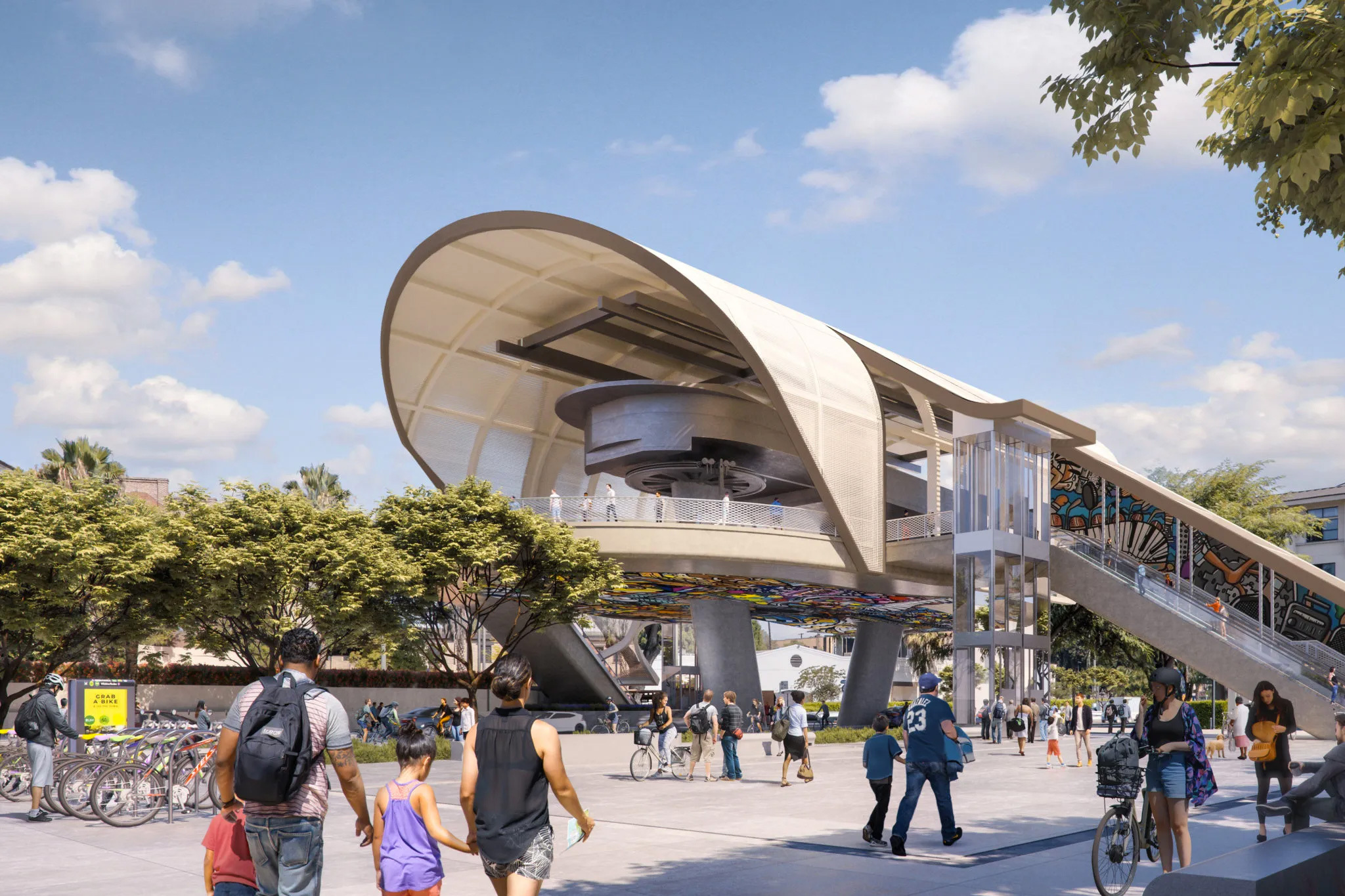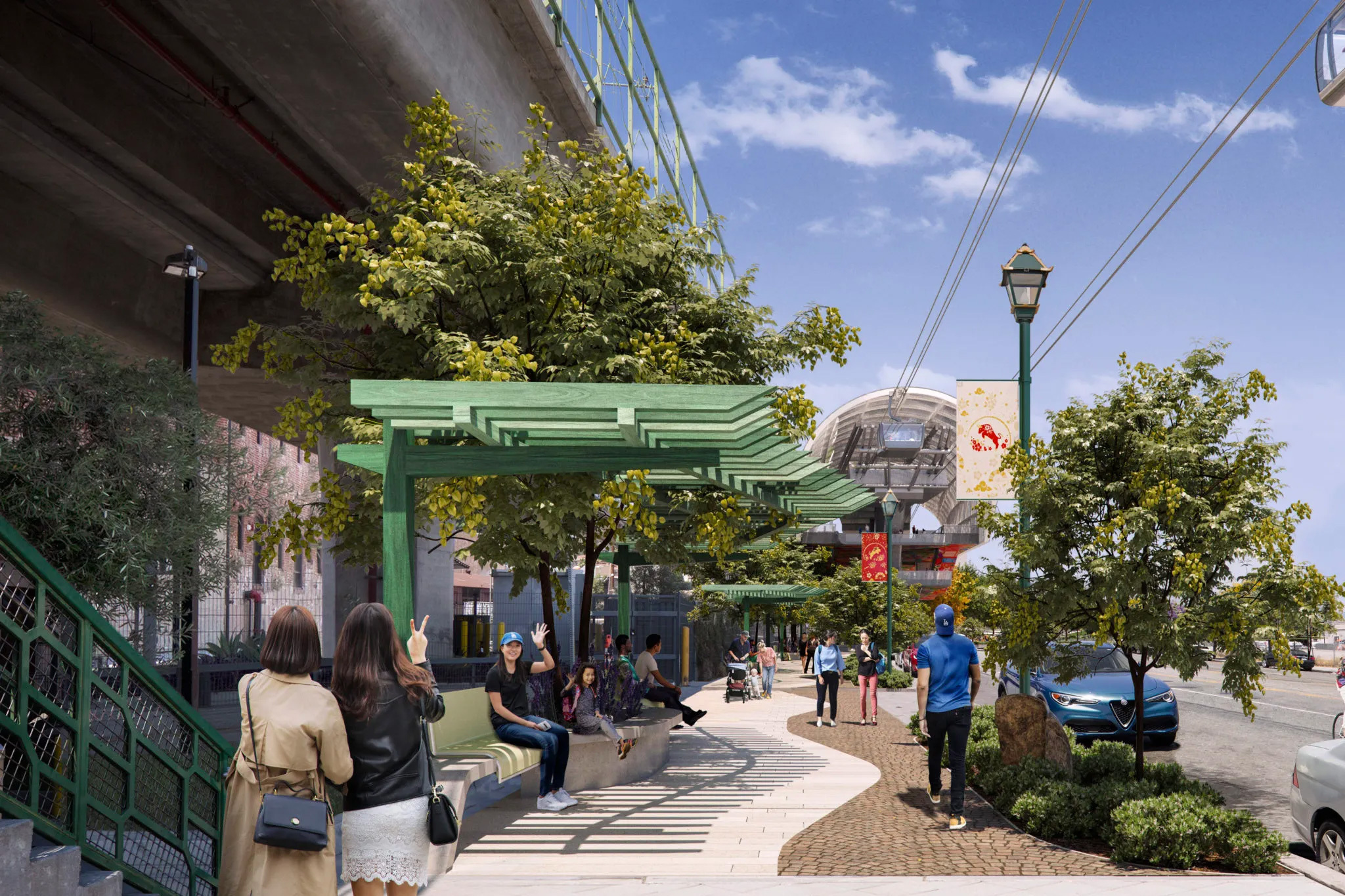 LA ART would feature three stations: One in front of Union Station, another near the current Chinatown Metro station and another toward the right field side of the Dodger Stadium parking lot. The route largely follows Alameda and Spring Streets before slicing through part of L.A. State Historic Park toward Broadway, where it turns up Bishops Road and over the 110 into Chavez Ravine. Unlike the Dodger Stadium Express, the bus from Union Station that only runs on game days, LA ART would operate daily: It would be free for fans attending games and events at the stadium; there'd be a to-be-determined fee for other tourists; and residents and nearby employees would be able to connect to it using their Metro fare at no additional cost.