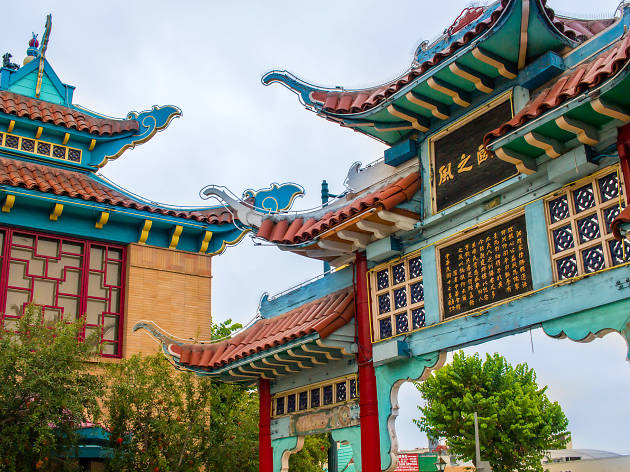 The 11 best things to do in Chinatown
Explore Chinatown, LA with our picks of things to do including the most interesting tours, attractions and restaurants
Though small in terms of area, the list of things to do in Chinatown runs long enough to fill an afternoon. Of course, you'll find the tastiest dim sum west of the San Gabriel Valley, but there are also grocery stores that stock those hard-to-find ingredients, under-the-radar art galleries, cultural festivals, dimly lit dive bars and a culinary scene that's abuzz.
Chinatown roughly occupies an area between the 101 and 110 freeways and the L.A. River. Most of the major attractions are along Hill Street and Broadway, north of Cesar Chavez Avenue—but a bustling scene has also blossomed just off an industrial stretch of Spring Street near the river.
So, take a tour of the area's attractions and discover some of the best activities, both inside and outside of the Central Plaza, with our guide to the best things to do in Chinatown.
Best things to do in Chinatown
More things to do in Chinatown
Best selling Time Out Offers