A guide to North Hollywood
Get to know North Hollywood with the best bars, restaurants, shops and things to do in the Valley neighborhood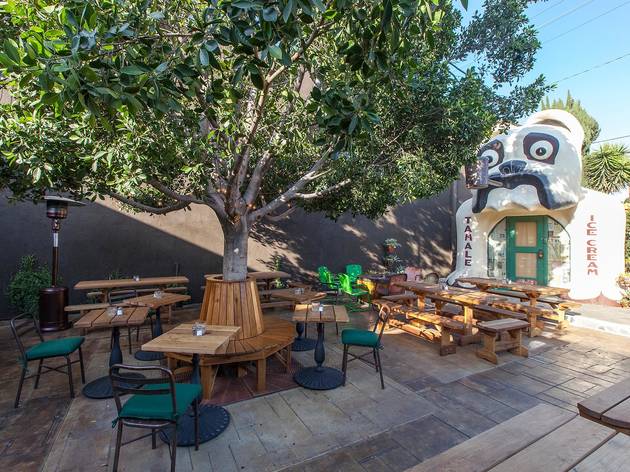 Once a gritty suburb, North Hollywood has transformed into the Valley's go-to cultural hub over the last decade with an influx of dance studios, art galleries and acting workshops—and still no shortage of strip malls.
First off, you should know that North Hollywood and Hollywood are not next to each other; it's named in such a way so that you forget there's a mountain range separating the Valley neighborhood from Tinseltown. Instead you'll find the neighborhood between the 134 and 170 freeways, a couple of miles north of Toluca Lake and Universal Studios with Burbank to the east and San Fernando Valley suburbs like Valley Village and Valley Glen to the west.
You'll find most of the retail activity along the triangle of streets between Lankershim Boulevard and Vineland Avenue—otherwise known as the NoHo Arts District. That area is served by a Metro stop at its northern end. But you'll find bars, shops, restaurants and more things to do all over the neighborhood. Discover them all in our guide to North Hollywood.
The best of North Hollywood