The best fish and chips restaurants in Los Angeles
We scoured fish and chips shops across L.A. to find the best versions of this classic seafood favorite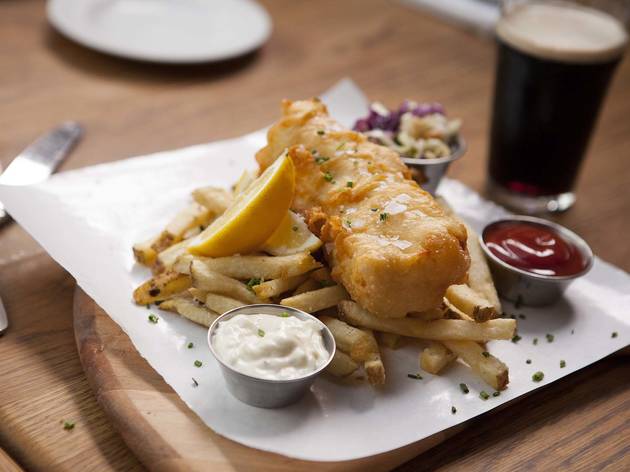 Fish and chips seems like simple enough dish: a couple of fish fillets, battered, deep-fried and served with a healthy portion of chips (or fries, as we Yanks say). Yet there's more to this pub staple than meets the eye, and all too often, diners looking for inexpensive meals in L.A. settle on mediocre fish and chips. Once you've had the real deal, though, you'll never go back. Whether served in paper at a dive bar, prepared in a food truck or plated at one of L.A.'s best seafood restaurants, here are a few places around town that are doing fish and chips right.
RECOMMENDED: Our guide to the best restaurants in Los Angeles

The 13 best spots for fish and chips in L.A.
Craving more classic seafood dishes?
To find the most scrumptious rolls in L.A. restaurants, check out these seafood restaurants and food trucks around town.