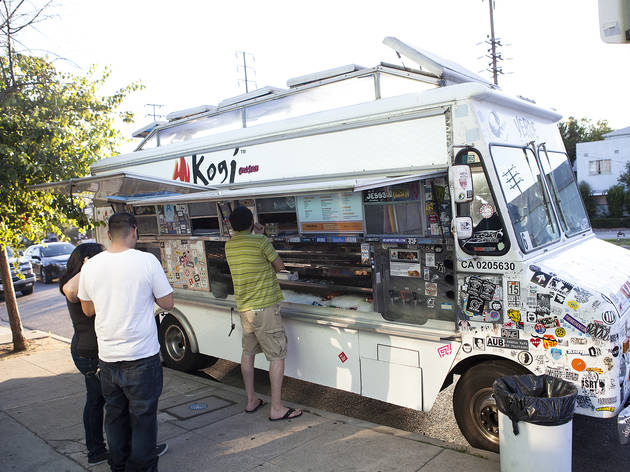 The best food trucks in Los Angeles
Sometimes stellar food arrives on wheels. Check out our guide to L.A.'s best food trucks for a solid meal on the go.
In a city as sprawling as Los Angeles, food trucks offer a vital, roaming oasis for hungry travelers in search of a quick bite or late-night snack. From tacos to pizza, hot dogs to grilled cheese, there are plenty of excellent options when it comes to grabbing a bite on the go. We've rounded up our favorite food trucks across the city to help you navigate the choices. And if you're looking for more movable feasts, check out Roaming Hunger for the latest food truck options and news.
16 fantastic food trucks in L.A.
Looking for a great burger?
Score a great burger at one of these spots.