Koreatown guide: The best Korean BBQ restaurants
Check out our Koreatown guide to LA's best Korean BBQ restaurants for grill-it-yourself meats and a smoke-filled barbecue experience.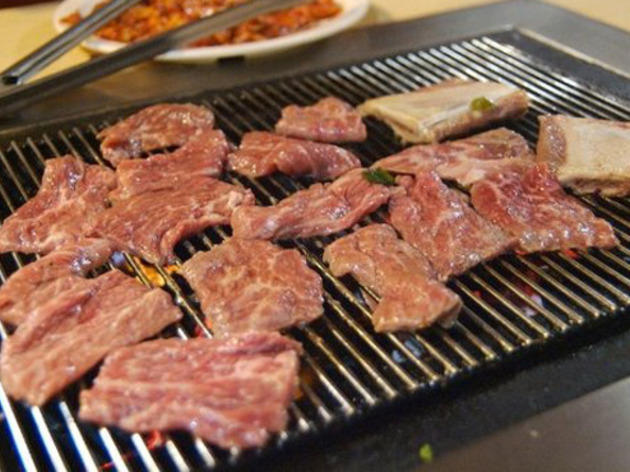 Koreatown may not be LA's destination for its many around-the-clock coffee shops or dive bars (diamonds in the rough, if you ask us). But while K-town's unsung gems are have yet to be discovered by Angelenos, the neighborhood's Korean BBQ is known the city over. DIY, grill-your-own meat is as much part of the experience as brute waitresses and smoke-filled dining rooms that range from posh to straight hole-in-a-wall. Grill up varying meats from pork belly to marinated short rib, but beer is a staple. The best part? This group-friendly dining is a meal deal, leaving plenty more change in your pocket to explore the rest of the 'hood.
RECOMMENDED: Koreatown neighborhood guide