The best Korean BBQ restaurants in Koreatown
Check out L.A.'s best Korean BBQ restaurants for grill-it-yourself meats and a smoke-filled BBQ experience.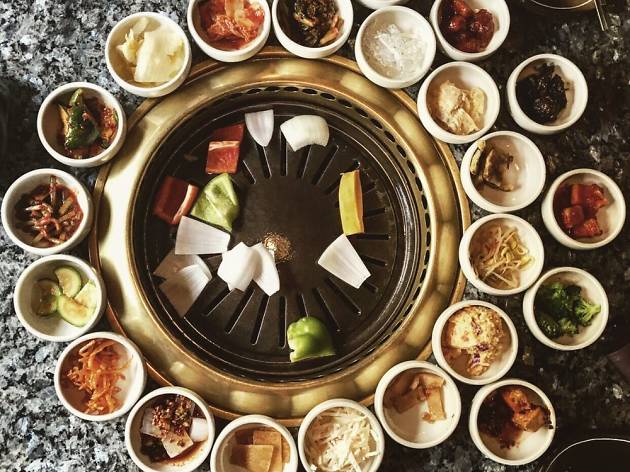 Koreatown has slowly become one of L.A.'s go-to destinations for its many around-the-clock coffee shops or dive bars (diamonds in the rough, if you ask us). But while K-town's unsung gems have yet to be discovered by most Angelenos, the neighborhood's Korean BBQ is known the city over. DIY, grill-your-own meat is as much part of the experience as brisk waitresses and smoke-filled dining rooms that range from posh to straight hole-in-the-wall gems. You can grill up varying meats from pork belly to marinated short rib—and beer is always a staple. The best part? This group-friendly dining is a meal deal, leaving plenty more change in your pocket to explore the rest of the 'hood.
RECOMMENDED: Koreatown neighborhood guide

K-town's best Korean BBQ restaurants
Looking for more shareable meals?
There's no question Los Angeles is a place where people like to fine in big groups, so it only makes sense that communal stock pot cooking, also known as hot pot, would be big here. Though most commonly Chinese, we've got a multitude of East Asian spots from Japanese to Korean and Mongolian. Here are some of our favorite hot pot restaurants.
More to explore