The best Greek restaurant options in L.A.
Gyros, baklava, kebabs—when you get a hankering for any of these, head to our favorite Greek restaurants in the city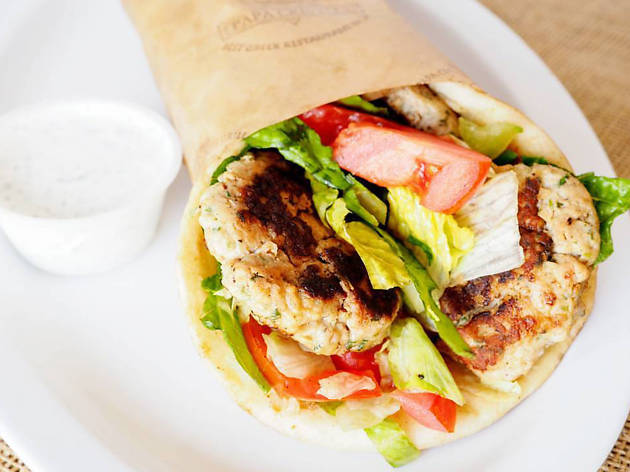 Los Angeles isn't exactly known for having a plethora of great Greek restaurants, but if you look hard enough, you can find a select few that satisfy your most intense gyros craving. Some have made the switch from a beloved food truck to a brick-and-mortar, while others are long-established staples in the neighborhood, like a Glendale favorite that offers live entertainment and wine tasting. The common thread? There's plenty of baklava, lamb and tzatziki sauce to go around. Check out our favorite Greek restaurants around L.A. for your next festive feast.
L.A.'s best Greek restaurant options
Craving kebabs?
Head to these Middle Eastern and Mediterranean restaurants for your next kebab fix.