April 2020 events calendar for Los Angeles
Plan your month with our April 2020 events calendar of the best activities, including free things to do, festivals and our favorite concerts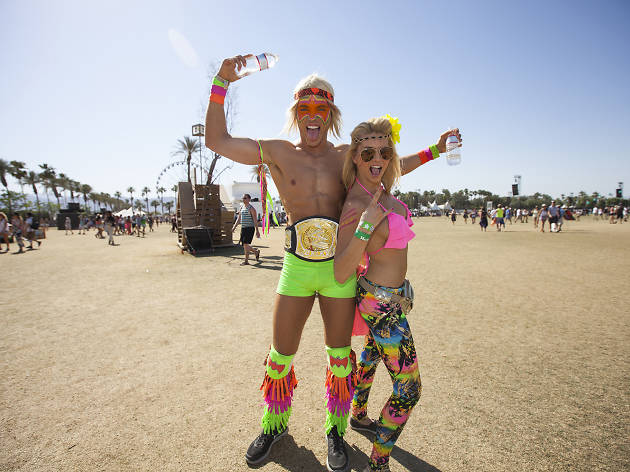 T.S. Eliot may have believed April is the cruelest month, but Angelenos have plenty of reasons to sing its praises: Concerts and festivals in L.A. kick into high gear this month as the weather warms up. A beer fest at L.A. Center Studios, cycling the city streets and our favorite music festival in the desert all have a place in our April events calendar, much-needed rain showers be damned.
RECOMMENDED: Full events calendar for 2019 and 2020
The masters of alfresco rooftop movie viewing have returned for another season of screenings in Hollywood and Downtown L.A. Known for excellent film choices and a steady supply of snacks and booze, Rooftop Cinema Club is your snazzy, comfortable and less stressful alternative to other outdoor movie screenings. You don't even need to bring your own blanket or camping chair—Rooftop Cinema Club provides you with your very own comfy lawn chair, as well as blankets on request for the ultimate cozy experience. And instead of listening to the movie over loudspeakers, you'll get a set of wireless headphones so you never have to miss a word. This year's first slate of screenings includes a Women's History Month celebration in March, a Love & Basketball screening on May 1 that includes a donation to Kobe Bryant's Mamba Sports Foundation, a prom-themed night on May 2 (for screenings of Napoleon Dynamite and Juno), monthly hip-hop nights on Saturdays and LEVEL, a vote-for-your-favorite Tarantino film screening on March 27 and a couple of J-Lo–themed nights.
GYG Los Angeles TTD Attractions