April 2020 events calendar for Los Angeles
Plan your month with our April 2020 events calendar of the best activities, including free things to do, festivals and our favorite concerts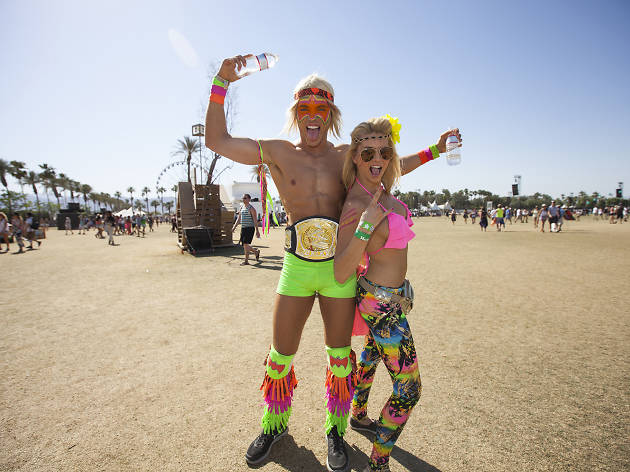 T.S. Eliot may have believed April is the cruelest month, but Angelenos have plenty of reasons to sing its praises: Concerts and festivals in L.A. kick into high gear this month as the weather warms up. A beer fest at L.A. Center Studios, cycling the city streets and our favorite music festival in the desert all have a place in our April events calendar, much-needed rain showers be damned.
RECOMMENDED: Full events calendar for 2019 and 2020
Things to do, Classes and workshops
Natural History Museum, USC/Exposition Park
If you're sick of First Fridays only offering a high density of food trucks and lines at your favorite dive bars, check out something new—err, old rather—at the Natural History Museum, where First Fridays offer dinosaurs and DJs.
Art, Photography
Annenberg Space for Photography, Century City
Celebrate the photographers responsible for helping to define hip-hop's visual identity with this display of unedited contact sheets for photo shoots with the likes of the Notorious B.I.G., Tupac, Salt-N-Pepa, Jay-Z, Kendrick Lamar, Kanye West and more.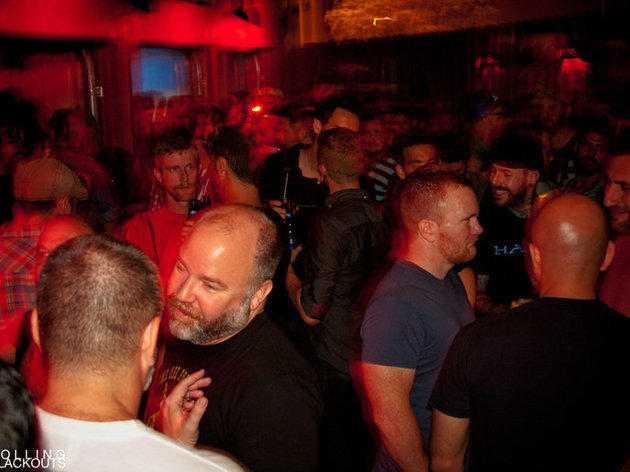 Given that Silver Lake is where the bears like to play, is it any wonder that the cubs have taken such a shine to the neighborhood as well? Cub Scout, presented by popular nightlife personalities DJ Chris Bowen and DJ Victor Rodriguez, is a monthly den of sexy fun with cheap drinks and a furry crowd on the first Friday of every month. But don't be misled: This cruisy, no-frills party attracts boys from all parts of town and every stripe of the rainbow. Bears, cubs, otters, wolves and pups are all welcome and sure to find something—or someone—to cozy up to at this all out man-fest.
After eight years in Las Vegas, Celine Dion is hitting the road for her first U.S. tour in over a decade, including a stop at the Staples Center. If an intimate reveal in L.A. is anything to go by, boy are you in for a show, one filled with that legendary set of pipes, wonderfully all-over-the-place banter, new songs from her forthcoming album Courage and familiar favorites—you better believe you'll hear "My Heart Will Go On."
Art, Painting
Los Angeles County Museum of Art (LACMA), Miracle Mile
This co-presentation with New York's Whitney Museum of American Art takes a mid-career look at the Ethiopian-American's striking large-scale abstractions, with 30 paintings and 32 works on paper. The first-ever retrospective of the artist spans two decades of pieces that examine geopolitics and displacement through abstraction, architecture, landscape, movement and figuration.
After eight years in Las Vegas, Celine Dion is hitting the road for her first U.S. tour in over a decade, including a stop at the Staples Center. If an intimate reveal in L.A. is anything to go by, boy are you in for a show, one filled with that legendary set of pipes, wonderfully all-over-the-place banter, new songs from her forthcoming album Courage and familiar favorites—you better believe you'll hear "My Heart Will Go On."
Find out what's happening in May
GYG Los Angeles TTD Attractions