The best casinos in Los Angeles
You won't find slots, but you will find plenty of poker and blackjack tables at the best casinos in Los Angeles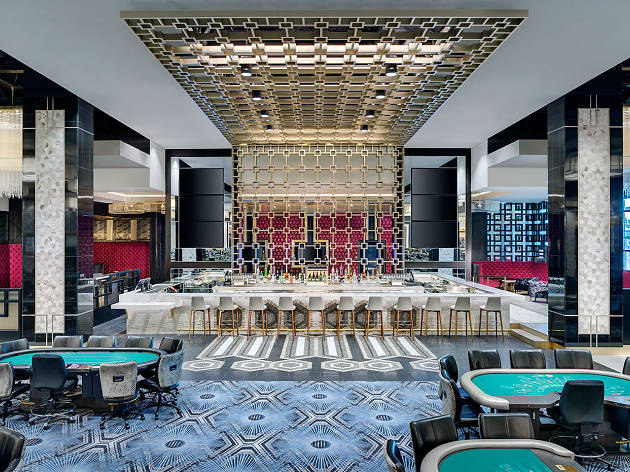 Casinos in Los Angeles are kind of an odd entity. For starters, you'll probably see the word "gaming" used far more often than "gambling." That's because with the exception of those on tribal land—think day trip destinations like San Manuel, Morongo, Pechanga—California casinos are limited to table games like poker and blackjack. So you won't find slot machines and certainly not roulette or craps. Instead of Las Vegas-like skyscrapers and bachelor party hangouts, Los Angeles casinos are more like catering hall-sized rooms that all seem to be clustered in South and Southeast L.A. That said, almost all of these local casinos have undergone or are in the process of major renovations that signal a shift from poker enthusiast clubs to glitzy cocktail-filled nightlife destinations. It's not quite Vegas, but you'll find plenty of places to try your luck—ahem, we mean skill—with these best casinos in Los Angeles.
The best casinos in Los Angeles
Looking to indulge in more vices?
Once you're done at the casino, use our guide to find the best strip club in L.A.
Read more