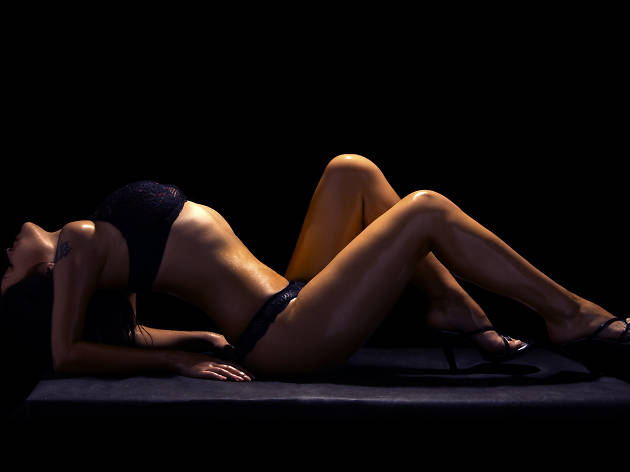 The best strip clubs in L.A.
We didn't stop at the best strip clubs in L.A.: We found the city's best bikini and topless bars, plus exotic dancers
The best strip clubs in L.A. take may forms, from tried and true joints in the Valley to Hollywood mainstays made famous by the likes of Mötley Crue. The city is a land of plenty when it comes to scantily clad ladies—but how to find the best ones? Heading to a strip club may seem straightforward, but there's a lot going on under the surface and more than a few factors to consider when determining the best L.A. has to offer. We take our jobs very seriously, so we made sure to visit as many strip joints as possible—from full nude spots to topless and bikini clubs—to definitively decide on the cream of the crop. It wasn't always easy, it wasn't always fun (though mostly it was), and occasionally we had some awkward explaining to do, but we did it. We did it for you. You're welcome.
Bikini bars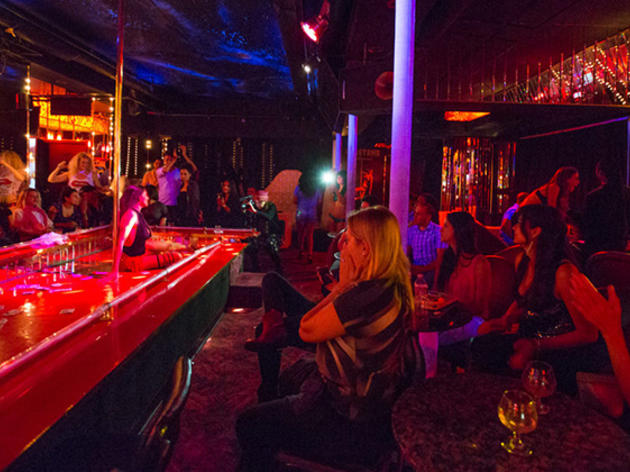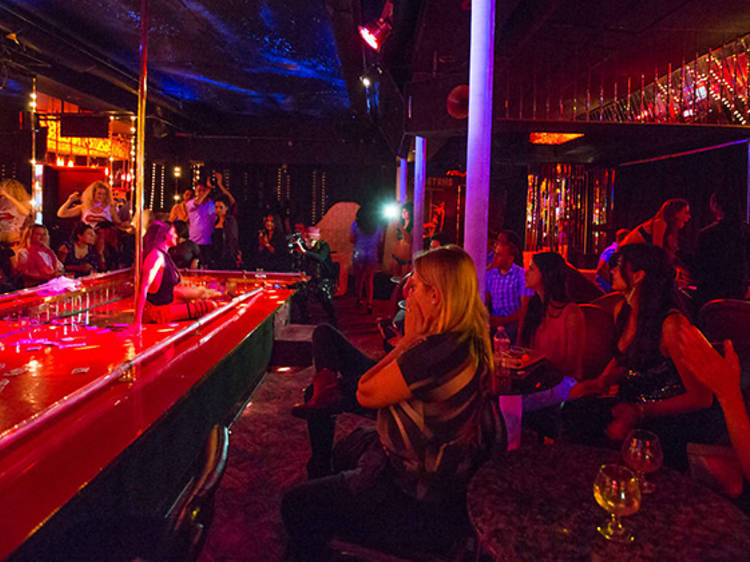 If you're a sucker for pole tricks and tattoos then Cheetahs is your mecca, and well worth the pilgrimage from anywhere in the city. Sporting one skinny stage, a well-stocked bar and plenty of seating, this bikini bar has become a neighborhood favorite. You're just as likely to be sitting next a middle-aged, aspiring writer talking about how meth really helped him get over his writer's block as you are a young hipster couple drenched in irony. The music is a great mix and always fun—hip hop and classic rock come up often, with the occasional dubstep beat or even an indie rock jam by the Strokes. Ultimately, the real stars of Cheetahs are dancers like Breezy and Malice, who completely own the stage with their powerful presence (a foot-high mohawk doesn't hurt) and skillful performances. Watching Malice on the pole is its own form of visual poetry. Sexy, sexy poetry.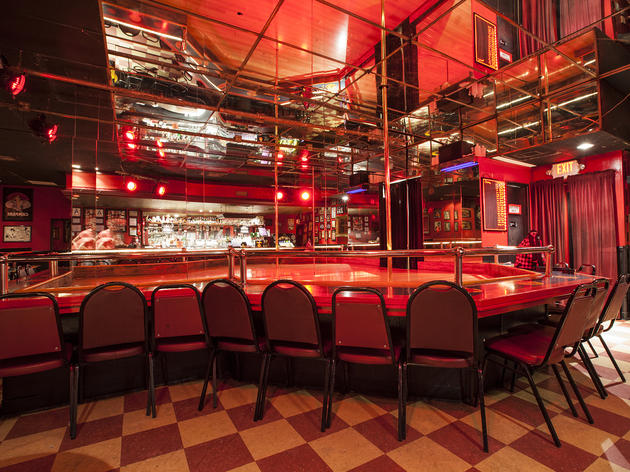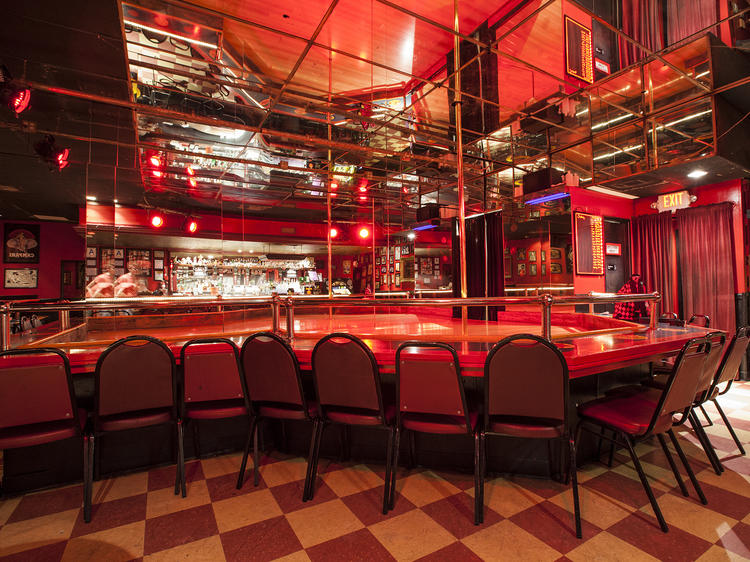 Hollywood's notorious pole dancing club, this small laid-back dive is the hipster crown jewel of bikini bars host to some truly diverse and badass pole-spinners. From ink to piercings to crazy handmade outfits, Jumbo's dancers are all rock and roll, and also very friendly (even when the bartenders are not). Weekdays host lesser talents, but the skilled ladies who dance on Friday and Saturday nights draw a fun assortment of customers, often lining up out the door. Everyone goes to Jumbo's: single men and women, couples, groups of friends and of course the ever present golden-agers. There's no cover, but tipping is strongly encouraged. And, psst, if you buy a Jumbo's hat the bouncer sometimes lets you skip the line.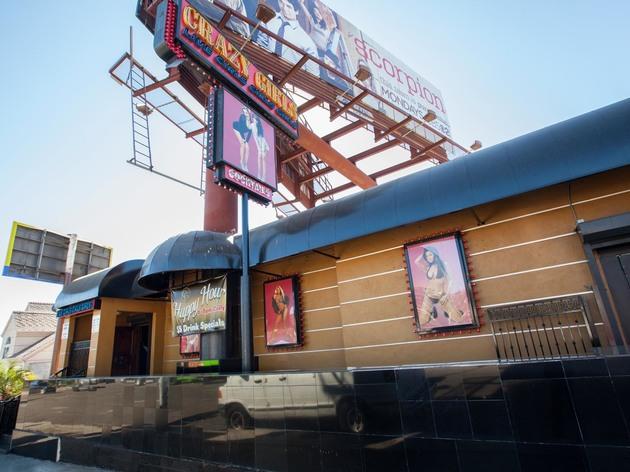 Maybe your plan was just to go to Mashti Malone's, but eye-catching lights and an intriguing sign promising "Crazy Girls" made you forget all about that rosewater-saffron ice cream. Next thing you know you're getting a lap dance from a dancer named Ryder and justifying $5 ATM fees. We've all been there. Crazy Girls has been infamously sketchy for years, but has shifted management in recent years and done a lot to make the whole experience much more pleasant (read: less stabby). Everyone from the security to the talent at Crazy Girls is notably friendly, and the dancers often sit down (sometimes on your lap) to chat and flirt at length before asking if you'd like a private (non-nude) dance. It's a nice change of pace from clubs where dancers prowl the floor, tap you on the shoulder and immediately move on to your neighbor if you decline. Lap dances, though, are on the pricey side at $30 a pop and upwards—but who goes to this sort of club to save money?
See more of the best bikini bars in LA
More of the best strip clubs in L.A.