The best corn mazes in Los Angeles
There's no better way to greet fall than by dodging husks and getting lost in one of these fun corn mazes in Los Angeles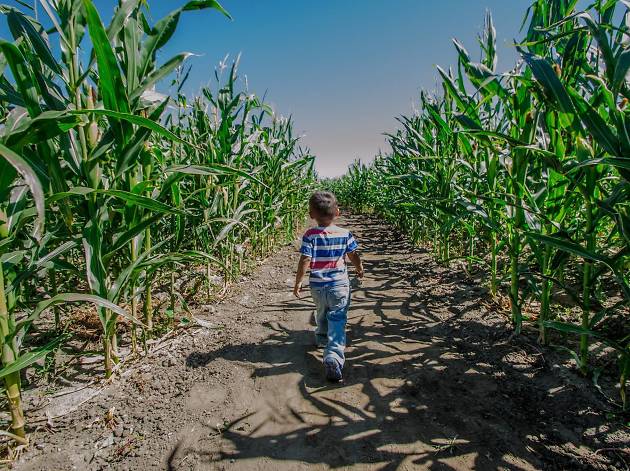 The month of October is full of activities for people of all ages. Kids can enjoy the splendor of enough free Halloween candy to last them the remainder of the year, while those without a curfew can partake in the countless haunted houses and happenings that will scare them well until the following Halloween. It is also the only month you won't mind being told to "get lost"—in a corn maze, that is. Los Angeles has plenty that are a guaranteed good time, as you weave through a labyrinth of corn husks (and maybe a few dead ends) until reaching the end. Some are even designed to create particular images and messages. Visit one, or visit all of these corn mazes in L.A. and be sure to take stock in the abundance of corny jokes that await.
Best corn mazes in Los Angeles
Looking for more things to do this fall?
Looking for more fall activities than corn mazes? Take a trip to one of these top spots to go apple picking.