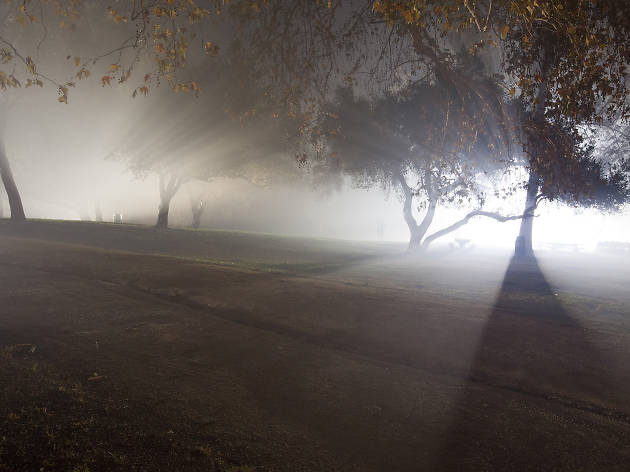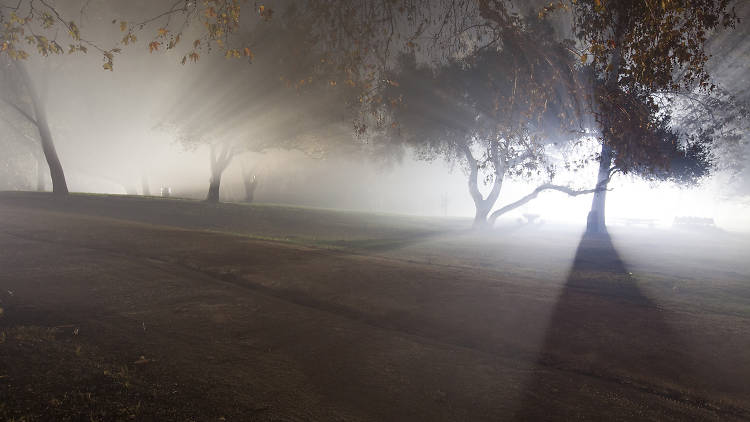 The best haunted houses in Los Angeles for Halloween scares from your car
We've rounded up the best haunted houses in Los Angeles, along with some other spooky attractions across the city
What's Halloween without a few good scares? The best haunted houses in Los Angeles usually run the gamut from big-budget amusement park productions to more homegrown horrors. But this year, they've all gone to the drive-in—or, more specifically, some sort of hybrid of outdoor screenings meets special effects shows meets actors in monster makeup, all experienced from the safety of your own car. Whatever thrills you, we've got it in this year's very different looking list of the city's best haunted houses in L.A.
RECOMMENDED: See more of Halloween in L.A.
Haunted houses in L.A. for Halloween scares
For its 12th installment, the annual hayride is pivoting into a "live drive up experience." All from within the safety of your car, you'll venture down "All Hallows Lane" for a slew of Halloween-y elements, including a show screened on a 40-foot screen, scenic environments from previous hayrides and live characters from Midnight Falls—the sort of Sons of Anarchy meets Twin Peaks setting from last year's traditional hayride. Though typically held at Griffith Park, the event is moving a ways east to Bonelli Regional Park in San Dimas.
This Costa Mesa drive-through will roll into the OC Fair & Event Center most evenings in October. The experience will translate bits of spooky folklore into a series of special effects and creature-filled sets, plus three interactive show zones that you can park inside of. (Fingers crossed there are sets about earthquake weather and the death of the streetcar—oh, not those kinds of urban legends? Whoops.)
After some pretty negative initial reviews, Urban Legends Haunt announced that it was adding a fifth show zone, double the number of actors and limited jump scares.
This Stranger Things-themed experience will bring the Netflix series to life with an hourlong adventure that transports visitors to Hawkins and the Starcourt Mall circa 1985. And as the name implies, you'll be able to take it all in from the safety of your own car. Hatched by the UK's wildly creative Secret Cinema, the experience will take groups of 24 cars at a time through "a world of bitchin' tunes, mullets and monster hunts," including sets complete with actors in costume and special effects. You'll drive through the Starcourt Mall, Russian labs and the Upside Down and stop for extended periods of time at each to see different scenes play out.
Looking for more Halloween fun?
Not all Halloween events are hell-bent on scaring you straight.