Where to go apple picking around Los Angeles
There are plenty of u-pick farms around, but when it comes to apple picking, these places are the best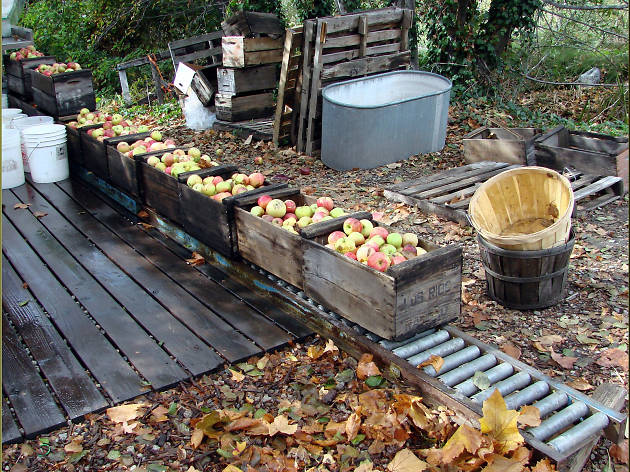 Fall in Los Angeles is here, meaning apple picking season is among us. This means that the countless number of apple trees in Southern California will be blooming with these delicious fruits, just waiting to be picked. Thankfully, that's one of our most favorite things to do in fall. We've gathered a list of the best u-pick apple farms around Los Angeles, the majority residing in the apple country of Oak Glen. Purists can eat their apples straight from the tree, while others may choose to press them into a cider or bake them into a pie. No matter how you slice it, countless farm fresh apples are awaiting so that you can stock up and finally get to having that apple a day, doctor's orders.
Looking for more ways to celebrate fall?
One of the best fall activities is enjoying the colorful fall foliage around LA—yes, it does exist. From nearby gardens to the local mountains, there are plenty of spots to enjoy the colorful fall foliage all around LA, so you'll never have to envy those East Coasters again.
Read more