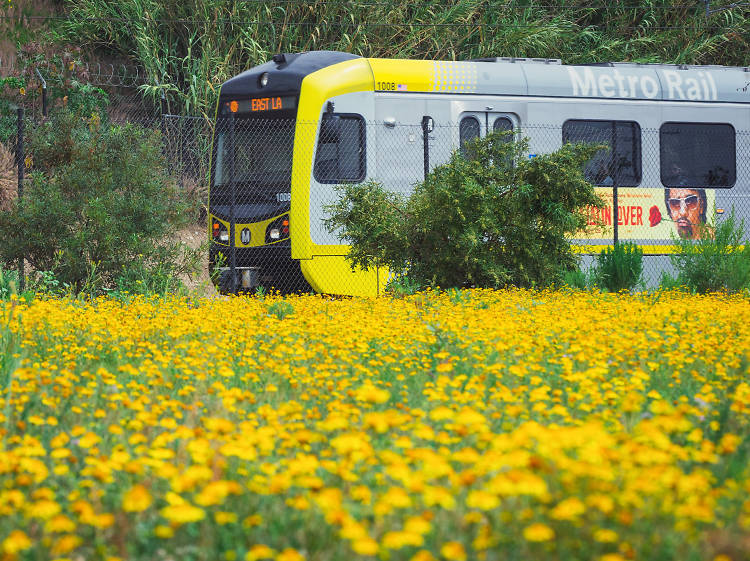 Photograph: Courtesy CC/Flickr/Metro Los Angeles
You can get from one side of the county to the other via Metro for only $1.75, and that's kind of remarkable. But your time is valuable, too, so the key to making the most of L.A. County's network of subways, light rail and buses is knowing exactly where and when it's worthwhile.
In our experience, taking the B Line between Downtown L.A. and Hollywood (or North Hollywood) is almost always quicker than putting up with traffic on the 101. The E Line can be a bit slow leaving DTLA, but we'd still suggest it for rush hour treks to and from Santa Monica over driving on the 10.
If you're an occasional rider, a simple one-way fare is your best bet (it's good on both bus and rail and comes with two hours of free transfers). However, a day pass (which includes unlimited rides for 24 hours) is only $3.50 through July 20, 2022, so as long as that half-price deal lasts, we'd suggest that for round-trips.