March 2019 events calendar for Los Angeles
Plan your month with our March 2019 events calendar of the best activities, including free things to do, festivals and our favorite concerts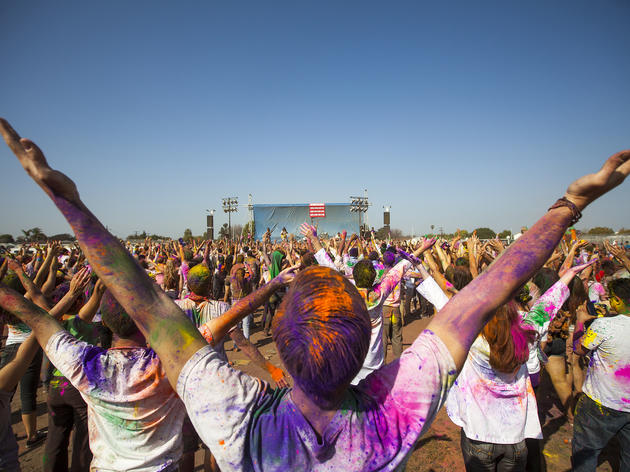 Shed that extra, light sweatshirt—spring is here. Fill your lungs with the sweet, less-smoggy air on one of the best hikes in L.A. or stretch every muscle at a yoga class. Whether you're looking for things to do around town or a weekend getaway to Ojai, there are plenty of springtime happenings to find in our March events calendar.
RECOMMENDED: Full events calendar for 2019
Things to do, Exhibitions
California Science Center, USC/Exposition Park
Celebrate 100 years since the discovery of the New Kingdom ruler's tomb with more than 150 sculptures, pieces of jewelry and artifacts, many on display outside of Egypt for the first time.
St. Patrick's Day in Los Angeles takes a little bit of planning—as far as drinking holidays in a car-centric city go—but with our guide, you'll be toasting the Irish in no time.
You've undoubtedly been bombarded with the same tired questions from non-Angelenos: How do you celebrate Christmas without snow? Don't you wish you had real seasons? With unwelcome weather patterns out of the equation, we like to think that LA's amazing events set milestones for us to look forward to. From homegrown festivals like FYF, CicLAvia and LA Pride to blockbuster bashes like Coachella, we've rounded up our favorite events throughout the year. Whether you're looking for something to do today, this weekend or in the coming months, look no further than our Los Angeles events calendar.
Shopping, Markets and fairs
The newest flea market on the block, the Venice outpost of this artisan/craft-focused flea market mini-empire is bringing records, vintage and vintage-inspired clothing, cosmetics, jewelry and more to the Westminster Avenue Elementary School. A handful of small batch confectioners provide sweet treats to snack on or take home, while food trucks and nearby restaurants provide heartier bites. Though relatively small in size, owing perhaps to its prime location bookending the neighborhood's famed Abbot Kinney stretch, vendors hawk a diverse range of hand-made and expertly curated wares that seems to simultaneously fit in and stand out in one of the nation's most unusual neighborhoods.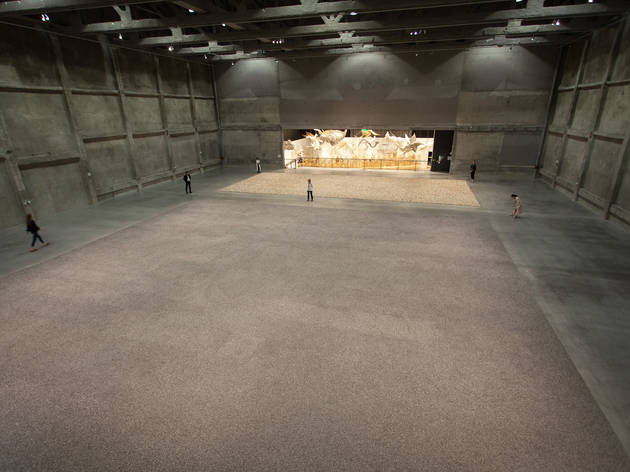 Art, Installation
Marciano Art Foundation, Central LA
The acclaimed Chinese artist kicks off a flurry of activity in L.A. with this takeover of the Marciano's massive theater gallery, including Ai's floor-covering "Sunflower Seeds," which features millions of porcelain seeds, as well as the similar but smaller "Spouts," a pile of thousands of Song dynasty teapot spouts. "Life Cycle" also marks the premiere of its namesake work, a nearly 60-foot inflatable raft made entirely from bamboo. Inspired by the European refugee crisis, the work employs traditional kite-making techniques to create its passengers, which are often pulled from the signs of the Chinese zodiac—such figures also factor into the astounding mythological mobiles and creatures that surround the black box space.
Things to do, Festivals
Various locations in L.A.,
This fun neighborhood stroll highlights the numerous artists, musicians, shops and galleries of Mar Vista, where huge vivid murals brighten exterior walls everywhere you look. Since launching in 2015, the quarterly event has dramatically expanded, now featuring several clusters of activity along Venice Boulevard. Catch local musicians and performers throughout the evening, artists selling their works as well as creating new ones on the spot, grab food from trucks, and browse galleries and shops that stay open late. The walk takes place the first Thursday of March, June, September and November, each time featuring a different theme and the artists are curated by Monique Boileau and Mitchelito Orquiola.