March 2019 events calendar for Los Angeles
Plan your month with our March 2019 events calendar of the best activities, including free things to do, festivals and our favorite concerts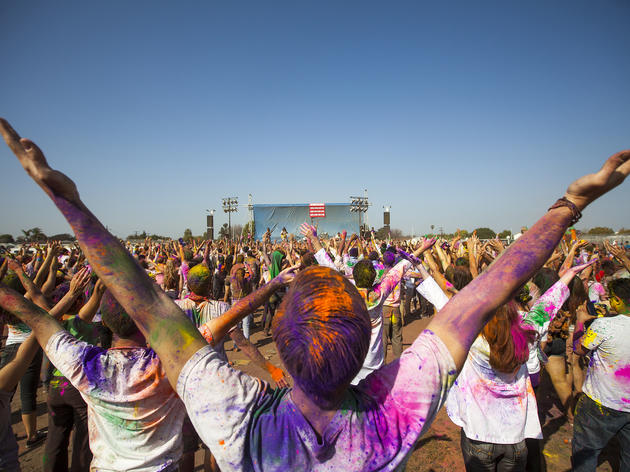 Shed that extra, light sweatshirt—spring is here. Fill your lungs with the sweet, less-smoggy air on one of the best hikes in L.A. or stretch every muscle at a yoga class. Whether you're looking for things to do around town or a weekend getaway to Ojai, there are plenty of springtime happenings to find in our March events calendar.
RECOMMENDED: Full events calendar for 2019
St. Patrick's Day in Los Angeles takes a little bit of planning—as far as drinking holidays in a car-centric city go—but with our guide, you'll be toasting the Irish in no time.
You've undoubtedly been bombarded with the same tired questions from non-Angelenos: How do you celebrate Christmas without snow? Don't you wish you had real seasons? With unwelcome weather patterns out of the equation, we like to think that LA's amazing events set milestones for us to look forward to. From homegrown festivals like FYF, CicLAvia and LA Pride to blockbuster bashes like Coachella, we've rounded up our favorite events throughout the year. Whether you're looking for something to do today, this weekend or in the coming months, look no further than our Los Angeles events calendar.