May 2018 events calendar for Los Angeles
Plan your month with our May 2018 events calendar of the best activities, including free things to do, festivals and our favorite concerts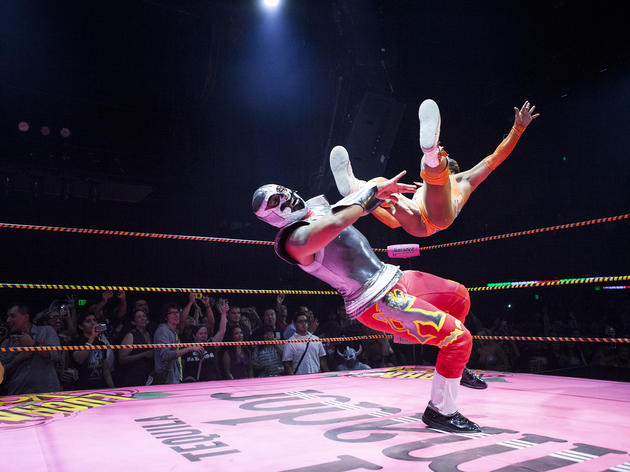 You can almost hear the antsy teenagers tapping their toes as the school year wraps up. That's right, May is the last month to enjoy your favorite L.A. attractions before summer vacation (and crowds) arrives—parents, time to start brushing up on some kids activities. So make the most of that sweet, pre-summer stretch between Cinco de Mayo and Memorial Day with our May events calendar.
RECOMMENDED: Full events calendar for 2017 and 2018
Brace yourself for the latest pop-up to completely dominate your social media feeds. The Museum of Ice Cream has arrived in Los Angeles, with 10 colorful themed installations spread across an airy warehouse space. You'll find the New York export at 2018 East 7th Place in the Arts District from April 22 until May 29. Find out more about it in our first look.
Book now
Read more
Brush up on 200 million years of mammalian evolution at this touring exhibition of unusual and odd fossilized creatures. The expanded L.A. edition includes big cat fossils straight from the La Brea Tar Pits as well as feature on P-22, Griffith Park's famous mountain lion.
Book now
Read more
The masters of al fresco rooftop movie viewing are returning for their third season of screenings on the Montalbán's rooftop. Known for excellent film choices and a steady supply of snacks and booze, Rooftop Cinema Club is your snazzy, comfortable and less stressful alternative to other outdoor movie screenings.
Book now
Read more
Think Cinco de Mayo is like any other holiday? Think again—in this town, the fifth of May is a citywide celebration.
Read more
Take full advantage of the three-day weekend and pack it full of food and time outdoors.
Read more