Celebrate 2019's arrival at these New Year's Day events in L.A.
Kick off 2019 with these New Year's Day events, from a recovery party to one of the oldest parades around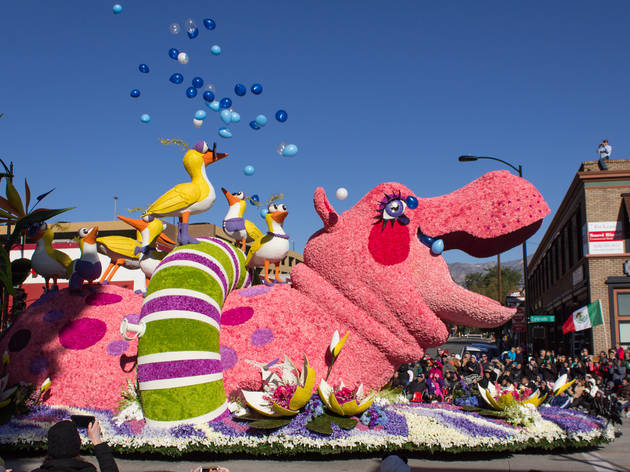 Some of us will spend the morning after New Year's Eve nursing a hangover or hiding underneath the covers. But for those looking to seize on the promise of another year, there are a handful of New Year's Day events to get a jumpstart on 2019. From a polar plunge in Venice to a century-old Pasadena tradition, these are the best New Year's Day events.
New Year's Day events in L.A.
The first Rose Parade in 1890 was staged to show off California's sun-kissed climate. The tradition is still going strong, complete with elaborate floral floats, musical performances and marching troupes (not to mention the crowning of the fresh-faced Rose Queen and her court), but the celebration now draws more than a million spectators who line the streets of Pasadena.
Things to do, Walks and tours
No need to camp out in the cold to see the annual Rose Parade firsthand this New Year's Day. Instead, watch the L.A. tradition from home and mosey on over to Sierra Madre Boulevard and Washington Street in Pasadena to view the floats post-parade. Though the thick crowds can rival the parade itself, this is the best opportunity to view the floats close up.
Still need plans for New Year's Eve?
Figuring out what to do for New Year's Eve in Los Angeles can be a challenge—should it be a black-tie affair? A laid-back shindig? A dance-til-morning marathon with music to match? To help suss out where you want to be when the ball drops, we've put together a list of the city's best events—from lavish and pricey to casual and, yes, free. Here, the best New Year's Eve parties in L.A.