Bring along a flashlight for these night hikes in L.A.
Seize the setting sun and tackle these tranquil trails by moonlight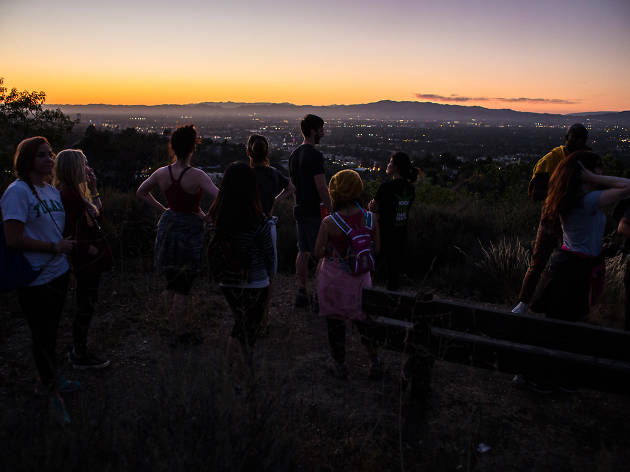 As you drive up the 101 toward the Valley, you encounter the most distinctive nighttime skyline in Los Angeles. No, not the flickering marquees of Hollywood or the postmodern peaks of Downtown L.A. Instead, it's the toothpick silhouettes of palm trees that outline the soft glow of the hills. Though the views are great from the road, they're even better from one of L.A.'s best hikes. As the sun sets and the temperatures cool off, it's the perfect time to take one of these night hikes—just make sure to bring a flashlight.
6 night hikes to tackle after dark
Looking for hikes during the day?
Here are five hiking trails in L.A. that'll keep you cool by journey's end with some of the area's most impressive waterfalls. L.A. hikes with waterfalls? We can't think of a more perfect way to enjoy a too-brief rainy season.