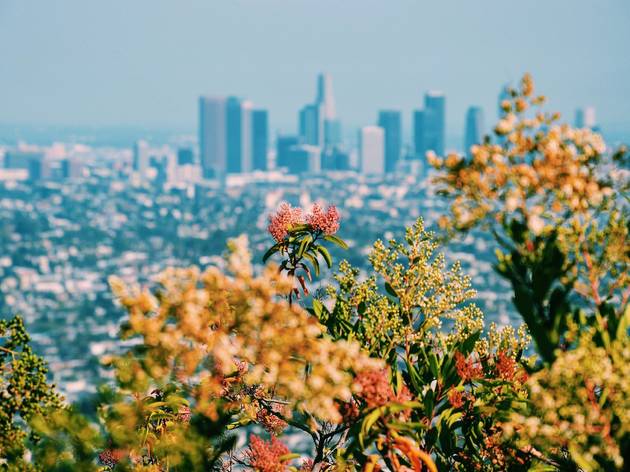 September 2021 events calendar for Los Angeles
Plan your month with our September 2021 events calendar of the best activities, including free things to do, festivals and concerts
September may signal the end of summertime, but you'd never know it judging by the weather. That said, it's time to visit one of L.A.'s best beaches while the water's still, relatively speaking, warm. And, if you're feeling like you already have a foot in the fall, time to start going apple picking. If you'd rather skip town, take advantage of the long Labor Day weekend to squeeze in a day trip. But don't worry, there's no shortage of other local fun in L.A. in our September events calendar.
RECOMMENDED: Full events calendar for 2021
This September's best events
We have no clue who'll be playing the L.A. debut of Primavera Sound, but if last year's lineup at its lauded Barcelona originator is any indication (Solange, Janelle Monáe, Robyn, Tame Impala, Future and James Blake, among others), this could quickly become L.A.'s go-to music fest.
As cathartic and communal as it is visually stunning, the annual Rise Festival marks the release of thousands of illuminated lanterns into the night sky above the Mojave Desert. The two-day festival outside of Las Vegas kicks off in the afternoon with hourly music sets, and each night culminates in a massive, simultaneous lantern release just after sunset—and we do mean massive, with 30,000 attendees expected. Why exactly you choose to float a lantern and what wishes or remembrances you imbue it with are totally up to you, to be shred among a Burning Man-esque circle of attendees all doing the same thing. Now, to answer one of the most important questions you probably have: All lanterns are 100% biodegradable, and following the event, organizers retrieve the lanterns as well as any pre-existing litter from the surrounding desert. In addition, Rise purchases carbon offsets for every vehicle it uses—attendees will have to do so on their own, though, if they're interested. You'll find the festival about 25 miles outside of Vegas, just off the 15 at the Jean Dry Lake Bed. Tickets range from $78 to $129, depending on when you purchase them and whether or not you've attended before. The 2019 event just passed, so you'll have to wait until fall 2020 for the next edition.