The 8 essential Disneyland tips to make the most of your visit
Whether you're a Disney parks veteran or a first timer, follow these eight tips to cut through the crowds and have a blast at Disneyland and California Adventure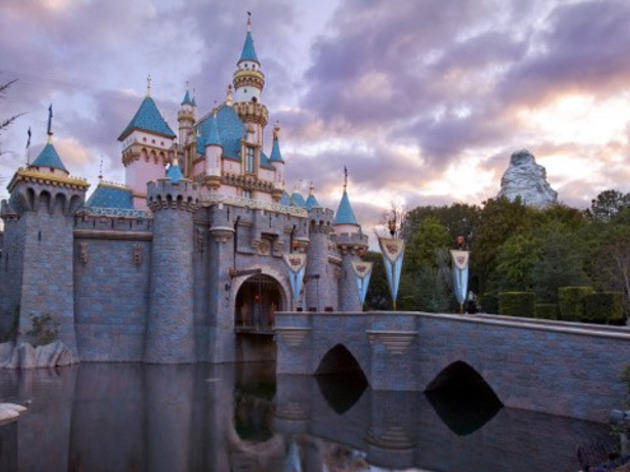 Spending a day at Disneyland is practically a rite of passage for Angelenos. But as you hike around the two theme parks, it's easy to let crying children, aching feet and overwhelming crowds come between you and the front seat on Space Mountain. Thankfully, we've put together these eight essential Disneyland tips to ensure that your visit to the beloved attraction lives up to the tagline of "the happiest place on earth."
Have any tips of your own that you'd like to share? Let us know in the comments.
RECOMMENDED: 101 things to do in Los Angeles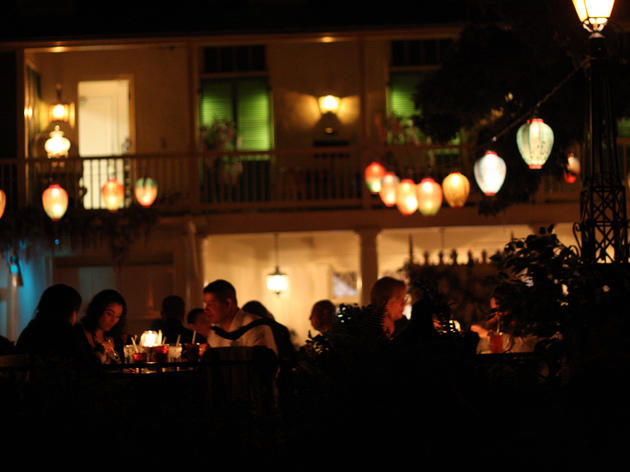 Plan ahead
We're not saying you should plan your day to the minute—that's not fun for anyone—but keep in mind that there are over 50 attractions between the two parks, and that doesn't even count shows, shops and restaurants. It's a lot to manage, so we suggest adding a bit of structure to your day: Are there any parades or nighttime shows you want to see? Do you have dinner reservations? Which FastPasses should you get first? (See tip #2.) These are all timely events that you should absolutely build your day around. In general, a little bit of research is always a good idea. If your entire trip hinges on a certain ride, make sure to check the construction schedule. If dinner at Blue Bayou is a must, for example, make reservations online (up to 60 days in advance). Have a toddler with you? Make sure to check the ride height requirements. Just remember not to get too attached to your plans: Rides break down, lines swell and Disney doesn't control the weather, so make sure to have a backup itinerary.

Pro tip: Not sure how crowded it'll be? Check out some predictions.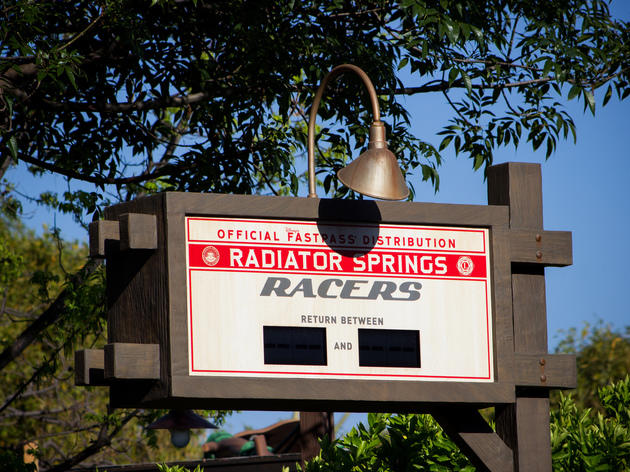 Fastpass early, Fastpass often
Even on a cold, rainy February weeknight (paradise when it comes to crowd levels) you'll still inevitably face the most despicable of all Disneyland rituals: waiting in line. Enter FastPass, Disney's free, ride time reservation system, and your best bet at avoiding lines. The short of it is these passes (available at some of the parks' most popular attractions) are stamped with a specific return time that'll allow you to hop on a separate, express line. You'll have to board the ride within the hour window printed on the ticket, and, generally, you can only hold one FastPass at a time; you can only get a new one after two hours or the start of your return window, whichever comes first. Maximizing your time becomes a numbers game, and it's one you should absolutely play. So where should you start? Begin your morning at California Adventure and get FastPasses for World of Color and Radiator Springs Racers—sometimes you can immediately grab an additional Fastpass, so make sure to read your Racers ticket. Afterwards, head to Disneyland (which won't conflict with your California Adventure passes) and get a FastPass for Indiana Jones or one of the Mountains, as well as one for Fantasmic (which won't count against your pass limit).

Pro tip: Struck out with passes for the major thrill rides? Consider using the single rider line if you're okay being split up from your group. On Radiator Springs Racers especially, this can sometimes knock the line down from over a two-hour wait to less than 30 minutes.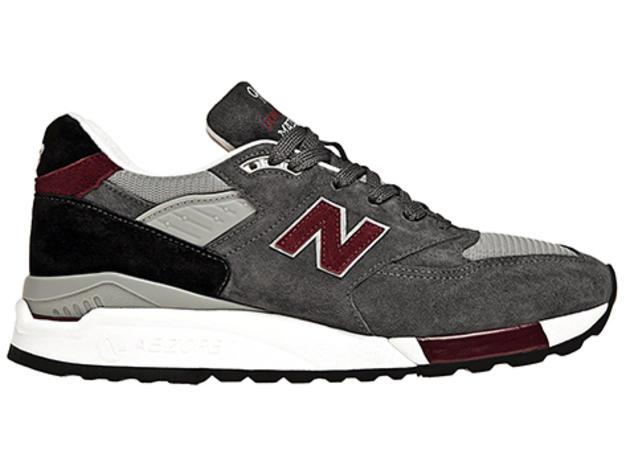 Dress comfortably
We're a pretty handsome bunch in Southern California, but a trip to Disneyland shouldn't be a fashion show. Comfort trumps style, and, with all due respect to the fine folks who frequent Disneyland, there will always be someone dressed worse than you. Decide on a pair of shoes that you won't regret eight hours later. It'll probably be cool (if not outright cold) in the morning and after dark, but roasting in the afternoon sun; wear a hat and sunglasses, and carry around a sweatshirt or consider renting a locker (or trekking back to your car or hotel).

Pro tip: Pack an extra pair of socks if you plan on riding Splash Mountain or Grizzly River Run. Nobody likes blisters and stinky socks.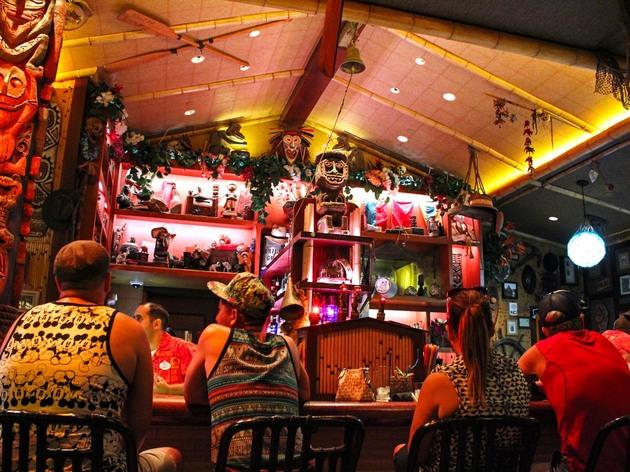 Pace yourself
If you're staying from opening until closing, Disneyland can be a grueling 12-plus hour day. In between tearing through empty rides in the morning and navigating the nighttime spectaculars, slow things down in the afternoon. Ride out the post-lunch sleepies with a loop around the Disneyland Railroad, a tropical serenade inside the Enchanted Tiki Room or an American history refresher on Great Moments with Mr. Lincoln. In California Adventure, It's Tough to be a Bug, Muppet*Vision 3D, the Aladdin musical and the Animation Academy are all relaxing (and air conditioned) options. Consider a caffeine boost from the Starbucks located on Main Street, Buena Vista Street and in Downtown Disney.

Pro tip: If you're looking to soldier on with a bit of liquid courage, stake out a seat on the patio at Cove Bar at California Adventure or hole up in Trader Sam's at the Disneyland Hotel.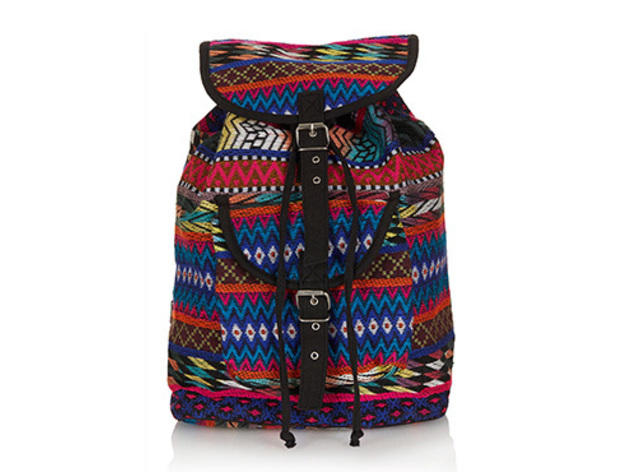 Pack accordingly
You're planning for a day at Disneyland, not a week in the desert, so don't bring more than you can comfortably sling over your shoulder or in a ride vehicle seat back pouch. Don't forget sunscreen and make sure to bring a reusable water bottle. Unless you plan on sustaining yourself on corn dogs and churros—which sounds wonderful, honestly—consider stashing a few small snacks in your bag, too. And while Disney caters to many common food allergies, consider packing a few extra bites if you have any specific dietary restrictions. A backup phone battery or charger is a good idea, as well; you'll also find chargers built into the Main Street lockers (currently down at the time of publication).

Pro tip: Consider turning off your data or going into airplane mode, especially on reception black holes like Indiana Jones and Soarin', to keep your phone running all day.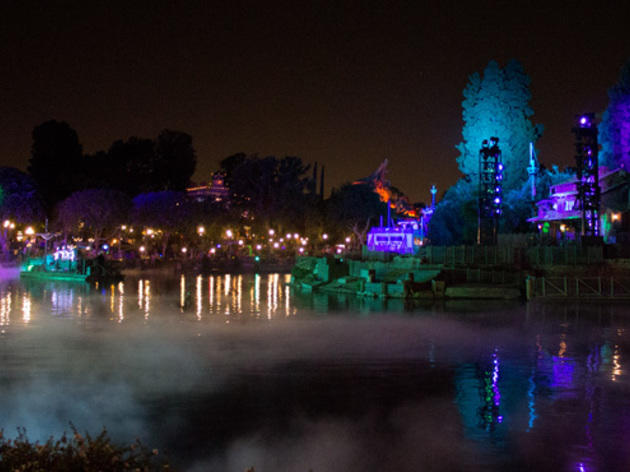 Turn your flash off (and other photo tips)
Trying to take photos of the fireworks? Turn your flash off and you won't get bright heads and that humid haze across your photo. For that matter, just leave your flash off, period, especially on rides: Pirates of the Caribbean looks considerably better without a bath of LED flash bulbs. But really, it's just annoying for everyone else and your photos will look far better without the flash. As for that frontside camera, leave the selfie stick at home—seriously, monopod-toting parkgoers is a thing now—and take advantage of Disney's PhotoPass photographers. These cameramen stationed throughout the park are technically there to sell you on Disney's own freemium photo service, but if you hand them your iPhone they'll happily take that group shot in front of Sleeping Beauty Castle.

Pro tip: As you leave attractions with an on-ride photo, don't forget to snap your own shot of the screen.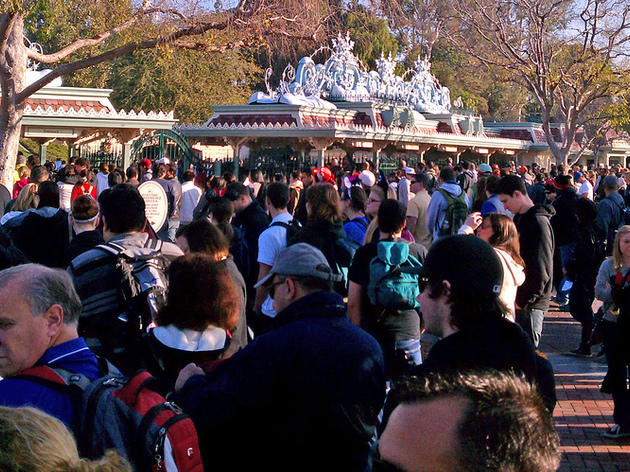 Don't follow the crowds
There's a popular lore that's been passed down about navigating Disney parks: Start at the left and work your way right because everyone does the opposite. It's not bad advice, by any means, but we'd like to offer a corollary: Don't follow the crowds. Much like that (slightly deceptive) Disney documentary about hordes of lemmings throwing themselves off cliffs, a swarm of sweaty tourists shouldn't be a role model for crowd migration. If a queue splits into two lines and one's significantly shorter, it's not because the long-line-waiters know more than you. When entering the park, look to the outermost turnstiles for the shortest lines—the same can be said for quick service food lines and the parking garage pay stations. Speaking of parking, if there's an overwhelming mob waiting for the tram back to the parking garage, walk right past it and toward the (hopefully) less crowded second loading area.

Pro tip: If you're looking to travel to and from the Downtown Disney area, the monorail is a fun, retro shortcut that typically doesn't have a huge wait. Plus, the nearby lots offer three hours of free parking; you'll save money this way if your visit is under six hours, but stay longer and you'll pay considerably more than the garage.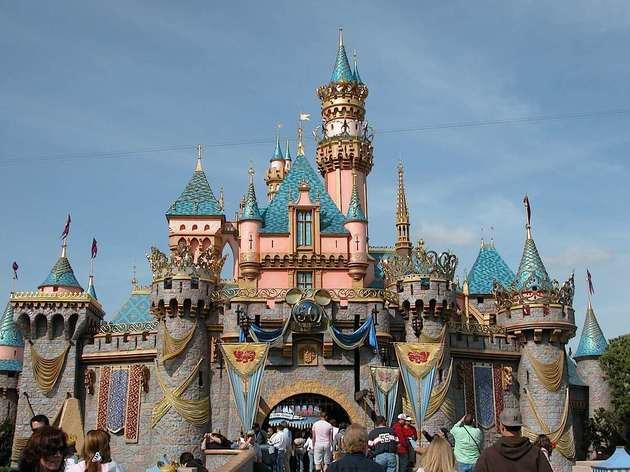 Timing is everything
So you know what you want to do, but when is just as important. Here are a few helpful timing tips:

| | |
| --- | --- |
| • | Arrive early. Lines are shortest in the morning because, let's face it, who wants to wake up that early? You do. |
| • | If you can stay awake for a few extra hours, the late showings of Fantasmic and World of Color are significantly less crowded. |
| • | The classic, kid-friendly Fantasyland attractions like Peter Pan can become insanely crowded in the afternoon. You'll find the shortest waits first thing in the morning; alternatively, going during a daytime parade offers a slight relief from the crowd crunch. |
| • | Just about everything is less crowded during the Disneyland fireworks (except for Fantasyland and Toon Town attractions, which close during the show). |
| • | If you're tall or not too concerned about finding the perfect spot, don't waste more than twenty minutes or so lining up for fireworks or a parade. |
| • | The attractions around New Orleans Square and Frontierland are least crowded during Fantasmic—but get in line right as the show ends and you're in for a world of pain. |
| • | The rides don't close at park closing, rather the entrance to the line does. So at one minute before closing, hop on that last ride. |
| • | That said, everyone flocks to Space Mountain at the very end of the night. |
| • | The shops on Main Street and Buena Vista Street stay open for an hour after closing, so save that ice cream cone and souvenir shopping until after hours. Or stop at World of Disney in Downtown Disney to find everything in one spot. |
Bonus: Visiting during the 60th Anniversary Celebration?
Disneyland kicked off its Diamond Celebration in May of 2015 and brought three new nighttime shows along with it. At California Adventure, World of Color has been replaced by the Walt Disney-focused version "Celebrate!"

At Disneyland, the LED-filled Paint the Night is a must; people begin staking out spots on the sidewalk hours in advance, so be advised that you'll be looking over a sea of heads if you waltz over at parade time. Stay awake for the late presentation of the parade and you'll find a much lighter crowd. The celebratory Disneyland Forever fireworks show shoots off almost immediately after; you can watch from the Rivers of America, It's a Small World or along Main Street; we suggest the latter for the best view, though you'll have to put up with some huge crowds.

Rides and decorative elements around the park have received a fresh coat of paint. Make sure to see the new hat box ghost animatronic on the Haunted Mansion, as well as the new yeti on the Matterhorn.