The top 20 things we're looking forward to in 2017
Twenty reasons to be excited for 2017, from museum and restaurant openings to seeing if we'll host the 2024 Olympics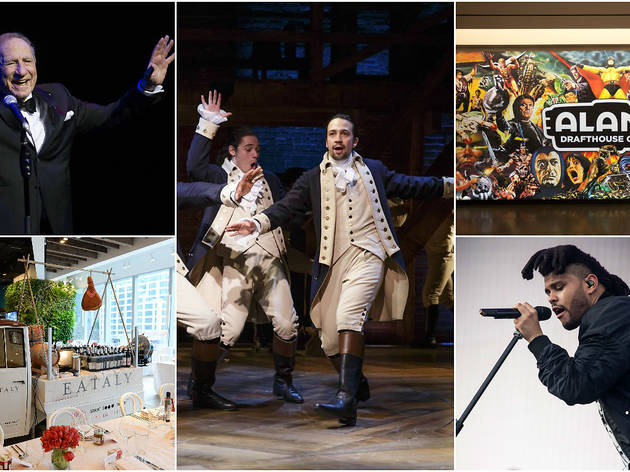 Now that January is well under way, we've had a chance to look at what the New Year holds, and boy, is 2017 shaping up to be a great one for Los Angeles. From museum exhibits to finding out whether the city will host the 2024 Olympics, the year is jam-packed with hot topics, exciting changes and epic events. Here are just 20 reasons we believe 2017 is going to be L.A.'s best year yet—and yours, too!
The top 20 reasons to be excited about 2017
The Riot LA Comedy Festival is always a treat, but this year it will be a legendary one: Master of comedy Mel Brooks hosts a Q&A and Blazing Saddles screening.
Microsoft Theater, 777 Chick Hearn Ct (www.riotla.com). Jan 20 at 8pm; $39.50–$109.50.
Can't get enough of the Broad's Infinity Mirrored Room? The museum is opening "Yayoi Kusama: Infinity Mirrors," with six infinity rooms (imagine how many selfies you'll take!) and more works from the 87-year-old-artist.

221 S Grand Ave (213-232-6200, thebroad.org). Opens Oct 2017.
17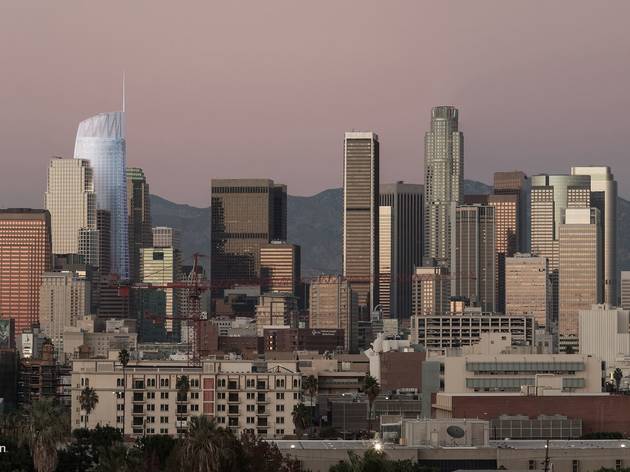 Wilshire Grand Center opens
Here's one for the skyscraper nerds: Wilshire Grand Center will open sometime this year, replacing the US Bank Tower as the tallest building in the city–and west of the Mississippi River–at 1,100 feet.
900 Wilshire Blvd. Opens early 2017.
16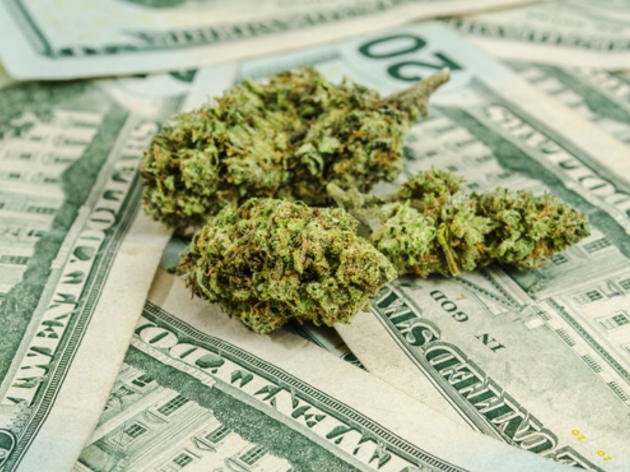 Photograph: Shutterstock
We can smoke weed—legally
We passed Proposition 64, and now we can (legally) smoke weed erryday (plus grow it at home). We're stoked on legal tokes and an economy boost, brah!
Downtown is gaining a renowned NYC import with the arrival of the NoMad hotel, restaurant and bar, opening in the Giannini building at 7th Street and Olive Street.
649 S Olive St (thenomadhotel.com/losangeles). Opens fall 2017.
In LACMA's "Moholy-Nagy: Future Present," the pioneering painter and photographer from Hungary, and a leading figure in Constructivism, gets his first U.S. retrospective in nearly 50 years.
Los Angeles County Museum of Art, 5905 Wilshire Blvd (323-857-6000, lacma.org). Feb 12–June 18.
Disneyland's California Adventure is losing Tower of Terror but gaining a new attraction: Guardians of the Galaxy–Mission: BREAKOUT! Riders will join Rocket as he tries to break the other Guardians out of captivity, with the lift moving to music inspired by the film series'
hit soundtracks.
Disneyland California Adventure, 1313 Disneyland Dr, Anaheim, CA (disney.com). Daily 10am–8pm; various prices. Opens summer 2017.
Hip new restaurant Simone opens
James Beard Award winner Jessica Largey is opening a casual, seasonally focused restaurant, Simone, in the Arts District, complete with a rooftop garden and a six-seat chef's counter.
447 S Hewitt St. Opening date TBA.
The $800-million remodel of Century City's Westfield Mall includes many new businesses, but we're most excited for the long-awaited L.A. outpost of the food market Eataly.
10250 Santa Monica Blvd (westfield.com/centurycity). Opening date TBA.
The Marciano Art Foundation's museum is slated to open inside the former Scottish Rite Masonic Temple on Wilshire, with its first exhibition curated by Philipp Kaiser.
4357 Wilshire Blvd. Opens spring 2017.
Three years after an insanely captivating and sold-out U.S. tour, Nick Cave and the Bad Seeds are back stateside.
The Greek Theatre, 2700 N Vermont Ave (323-665-5857, nederlanderconcerts.com). June 29 at 7:30pm; $49.50–$69.50.
Grab your bike! A $20-million makeover will finish, narrowing the roadway between Downtown and Expo Park to make room for a three-mile bikeway.
Figueroa St between 7th St and Martin Luther Kind Blvd (myfigueroa.com). Opens June 2017.
Jessica Koslow is expanding her toast-and-grain-bowl empire with Sqirl Away, a takeout extension of Sqirl next door to the busy breakfast spot.


720 N Virgil Ave. Opens summer 2017.
After opening for Rihanna in early 2016, The Weeknd moves to headliner for his massive Starboy tour.
The Forum, 3900 W Manchester Blvd, Inglewood (310-330-7300, fabulousforum
.com). Apr 29, 30 at 7:30pm; $39.50–$175.
After a long campaign, on September 13 we'll finally find out whether we beat out Paris and Budapest to host the 2024 Olympics.
Sigur Rós + The L.A. Phil? It's like our Icelandic dream come true. The pairing performs three concerts, closing out the Reykjavík Festival.
Walt Disney Concert Hall, 111 S Grand Ave (323-850-2000, laphil.com). Apr 1–17.
2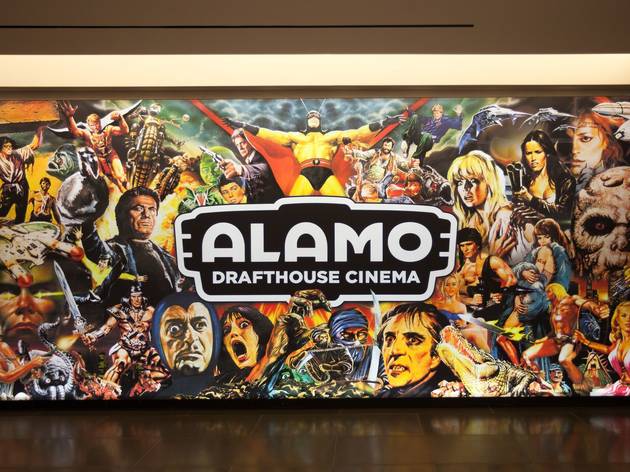 Alamo Drafthouse opens—we hope!
Alamo Drafthouse, the Austin-born theater chain known for serving great food and drink while you watch, lands in Downtown.
700 S Flower St (drafthouse.com/la). Opening date TBA.
News, Theater & Performance
His name is Alexander Hamilton, and he is finally coming to a stage in L.A. Lin-Manuel Miranda's Hamilton hits Pantages in August (get your credit card ready—these tickets are going to go fast!).
Pantages Theatre, 6233 Hollywood Blvd (323-468-1770, hollywoodpantages.com). Aug 11–Dec 30; times and ticket prices TBA.
Looking for more events in 2017?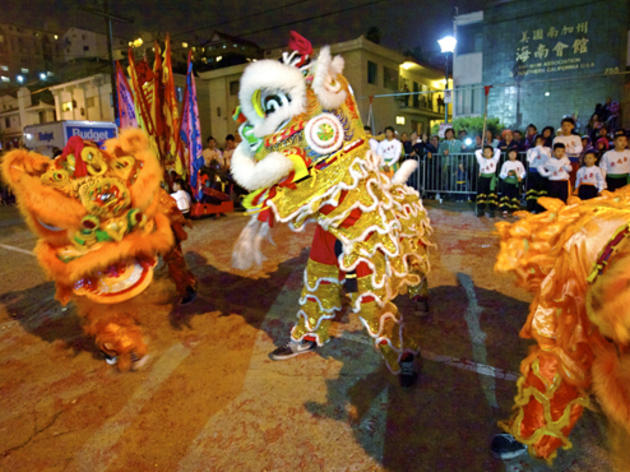 Check out all the best events happening next month!