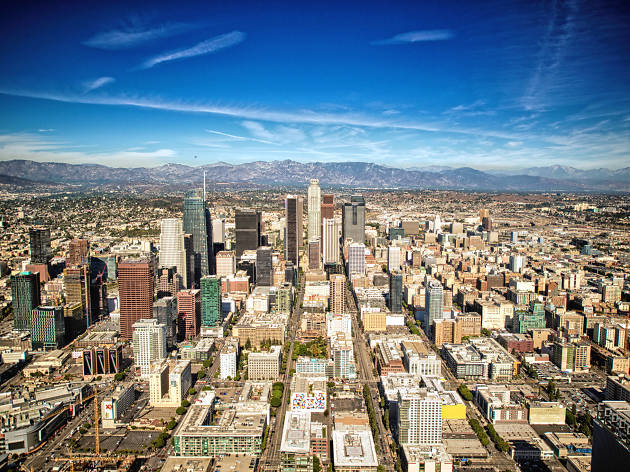 14 ways to explore L.A. on a budget
Keep your budget intact on a trip to Los Angeles with these museums and attractions that you can visit for under $50
Taking a vacation often goes hand in hand with spending money, but believe it or not, it's absolutely possible to explore L.A. on a budget. To prove it, we've rounded up Los Angeles attractions and activities that all cost less than $50. Plenty of the best beaches and essential museums are free to visit, and our list of the best Los Angeles tours even includes a few inexpensive options. So go ahead and plan the Los Angeles trip of your dreams and rest easy knowing you're staying totally within your budget.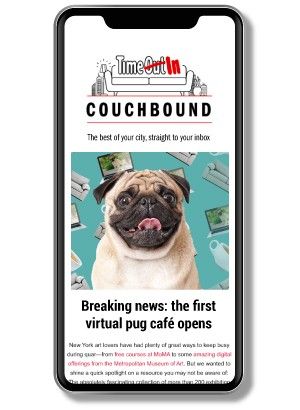 An email you'll actually love
Sign up to our Couchbound newsletter and bring the city to your sofa
Subscribe now
Ways to explore L.A. on a budget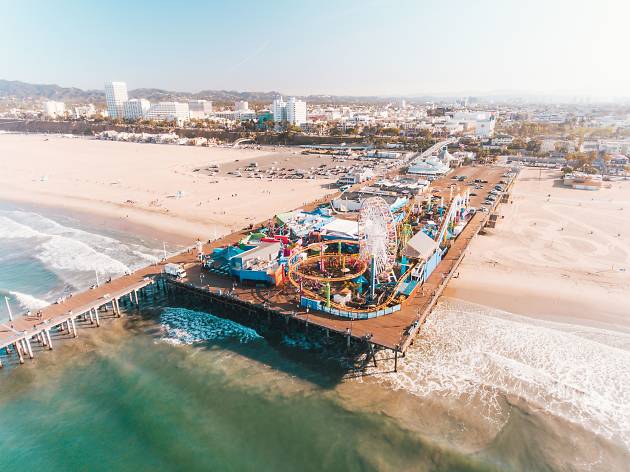 Photograph: Courtesy Matthew LeJune
Run around Santa Monica on a scavenger hunt
Ready for an Amazing Race–style adventure? Gather your team and head to the Santa Monica Pier to start this self-guided scavenger hunt. Just launch the hunt on your phone to receive the first of 15 clues. As you walk to each stop along the way, you'll learn the history of each landmark and hear local anecdotes. If you're looking something with a faster pace than traditional walking tours, this is an ideal way to see the city. $11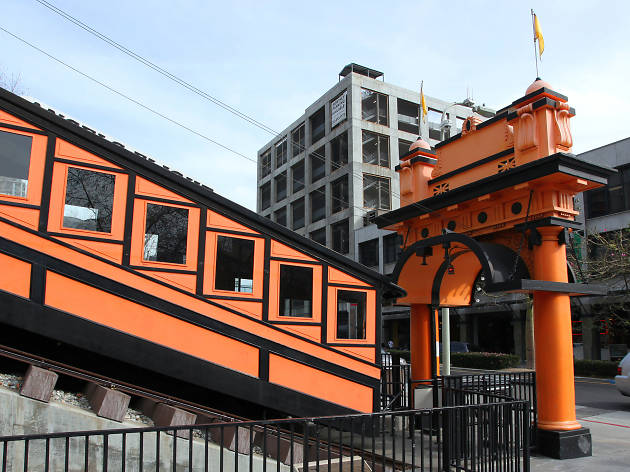 Photograph: Courtesy Shutterstock
Step back in time on a historic walking tour of Downtown
Los Angeles might not have the centuries of history of some of its East Coast counterparts, but there's still plenty of fascinating bits from the city's past to check out. Many of L.A.'s historic buildings and landmarks are concentrated in Downtown: Angels Flight, the Bradbury Building, Grand Central Market, the Los Angeles Times Building and the Jewelry District are just a few of the iconic spots you'll visit on this two-hour tour. Since you'll learn a bit about architecture, transportation and city planning, it's the perfect introduction to the neighborhood. $19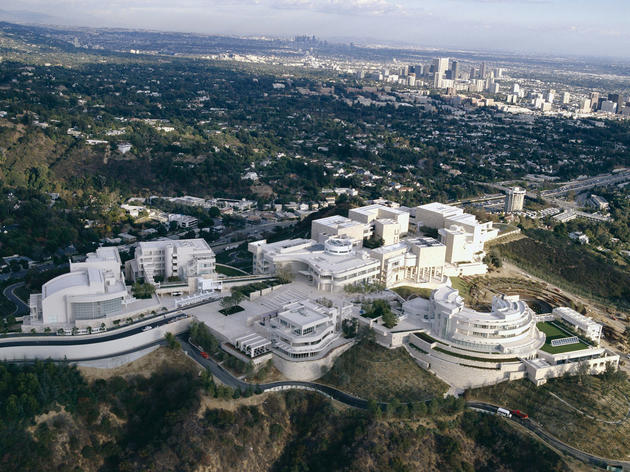 This sprawling museum complex on a hilltop above Los Angeles is an architectural wonder: The 24-acre job took 13 years and $1 billion to complete. Before you even begin to reckon with the J. Paul Getty Trust's collection of 17th- and 18th-century decorative arts, European masters, photography and more, take some time to appreciate the structure itself. Stroll through the masterfully designed Central Garden, take in sweeping views of the Pacific Ocean and Santa Monica Mountains and check out at the unique travertine stone used for the project. Free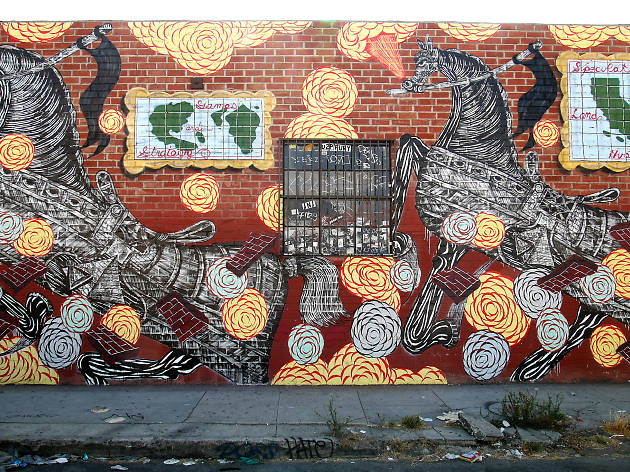 Photograph: Courtesy CC/Flickr/Passion Leica
Spot street art and trendy boutiques in the Arts District
Think of the Arts District as Downtown's cooler little sister. This area on the eastern edge of Downtown is chock full of vibrant murals, trendy boutiques, hot restaurants, craft breweries and everything else a hip neighborhood needs. Join a two-hour walking tour to visit the largest gallery in the country, spot some of the city's best street art and get the lay of the land. $19
Photograph: Courtesy CC/Flickr/Passion Leica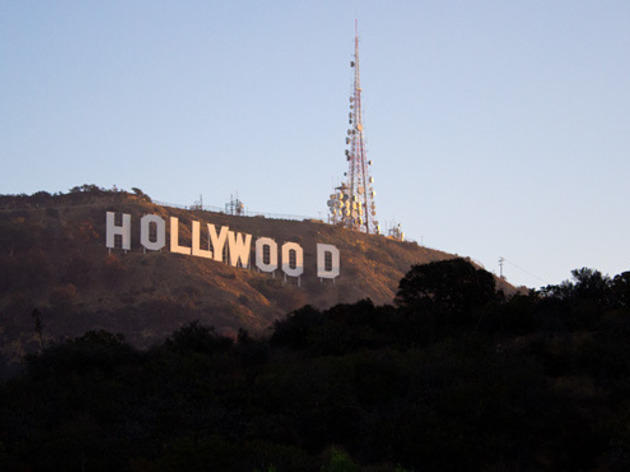 Photograph: Michael Juliano
Hike through Griffith Park to find clear views of the Hollywood Sign
Contrary to popular belief, you don't come across stunning views of the Hollywood Sign around any corner. If your trip just won't be complete without a clear shot of those iconic white letters, you have to trek up into the hills of Griffith Park. Visitors who aren't sure how to navigate the network of trails might want to sign up for a guided hike. You'll start at the legendary Greek Theater, then head up a steep trail toward Griffith Observatory. Once you've taken all the photos you like in front of the famed sign, you can walk the rest of the way up the path to explore the observatory on your own or hike back with your trail guide. $35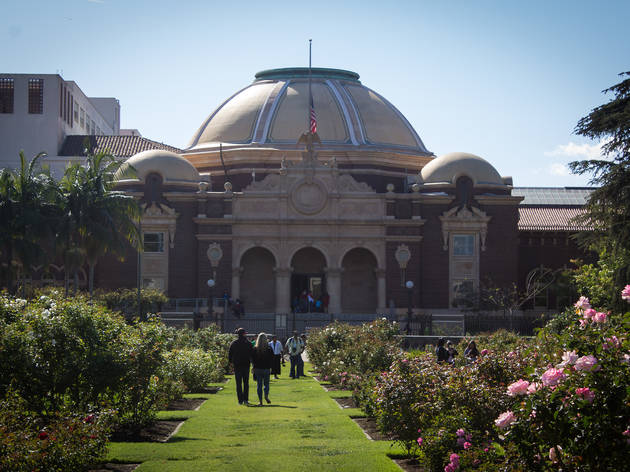 With more than 35 million objects and specimens contained within its exhibition halls, the Natural History Museum is second in collection size only to the Smithsonian. Since it opened in 1913, this landmark museum has been educating Angelenos about everything from dinosaurs to gemstones to modern-day environmental threats. You could easily spend a day walking through the recently renovated space. Don't miss the 14,000 square foot Dinosaur Hall, creepy-crawly Insect Zoo or beautifully restored rotunda. $12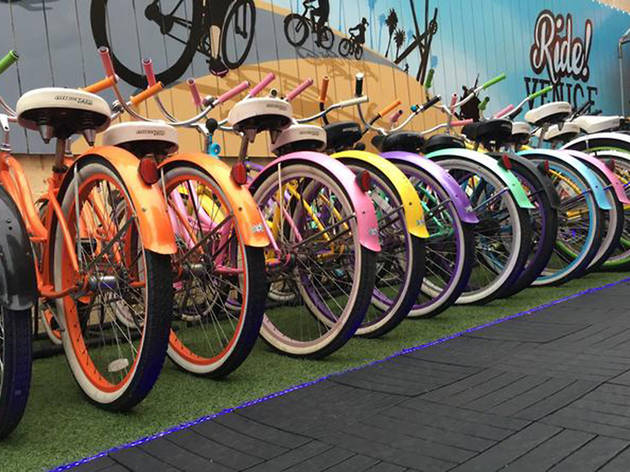 Photograph: Courtesy Viator
Bike around Venice on a beach cruiser
A standard issue six-speed bike just won't do—you're going to need a pastel-hued beach cruiser to experience Venice Beach in all its glory. Cycle south along the Strand to check out Marina del Rey, Dockweiler Beach, El Segundo, Manhattan Beach and even Hermosa Beach. Whenever you get tired, just park your bike and spend a few minutes lounging on the sand. When in Los Angeles, do as the Angelenos do, right? $22
If you smell tar in Miracle Mile, it's not the scent of road work, but of the gurgling, bubbling La Brea Tar Pits. These naturally occurring asphalt pits spring from a petroleum lake underneath Hancock Park and have been there for centuries. Over the years, animals would periodically fall into the sticky tar and perish, creating incredibly well preserved fossils. Amateur paleontologists first dug out fossils in 1875; Now, the remains found in the pits number 3.5 million and counting. Peep the pits that are still active in the outdoor park, then step inside the Page Museum to see the bones of jack rabbits, wolves, skunks and even a Columbian mammoth. No doubt one of the weirder attractions in L.A., the La Brea Tar Pits should definitely be on your must-see list. $12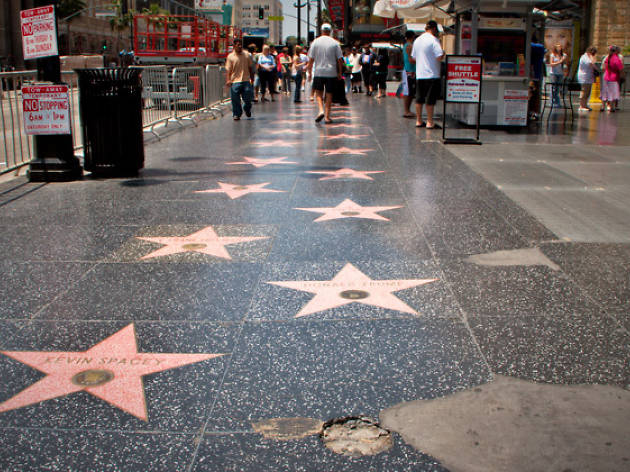 Photograph:
Discover the history and architecture of Hollywood on a walking tour
Spoiler alert: You're not going to catch a glimpse of any famous people on those cheesy star tours. You probably won't even be able to see any of the celebrity homes you drive by. Instead, get your Hollywood fix on a tour that takes you to all the significant landmarks: Grauman's Chinese Theatre, the Walk of Fame, the Dolby Theatre and more. You'll even get to step inside Disney's El Capitan Theater, the Blossom Ballroom at the Hollywood Roosevelt Hotel and a few other historic landmarks for a behind-the-scenes look. $24.95
Photograph: Christian Haugen/Flickr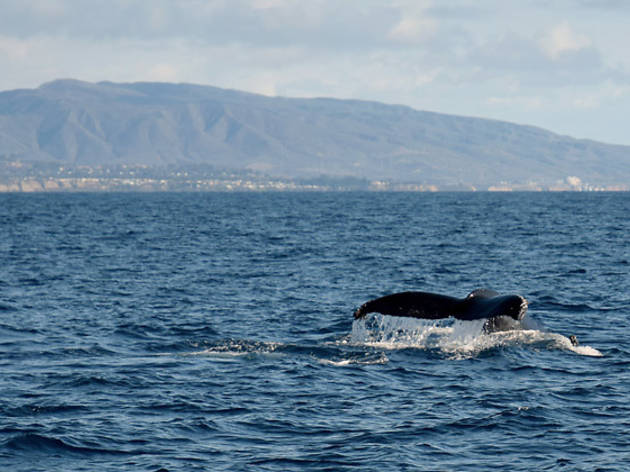 Photograph: Courtesy CC/Flickr/
Catch a glimpse of whales in Newport Beach
The drive out to Orange County is worth it for a chance to see some of the Pacific Ocean's most majestic sea life. After you board the 65-foot boat, you'll spend two to three hours cruising the coastline hoping to see a splash. In the summer and fall, you might spot blue, finback or grey whales; in the winter and spring, you're more likely to see humpback and minke whales. Seals, sea lions and dolphins often make appearances, too. $23.99
Photograph: Courtesy CC/Flickr/incidencematrix
Show more
Looking for more free things to do in Los Angeles?
Who says L.A. lacks culture? Aesthetes and culture vultures can get their fix for free in L.A., from beachside Santa Monica to the hilltops of Griffith Park