The best Los Angeles tours
Los Angeles tours like bike rides to Santa Monica bakeries and Arts District walks make it easy to see all of the city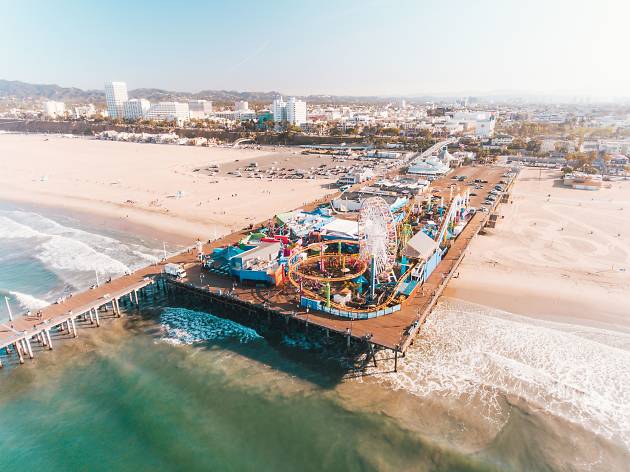 When you're visiting a city as vast as Los Angeles, tours are the best way to explore as many neighborhoods as possible during a short time. Choose a sightseeing tour if you must hit all the big Los Angeles attractions or opt for a food tour to sample the best tacos in Los Angeles. Movie buffs will want to go behind-the-scenes at film studios, and who doesn't want to feel the sand between your toes on the best beaches in L.A.? Whatever Los Angeles experience you want to have during your trip, this list of the best Los Angeles tours has something for everyone.
Best Los Angeles tours
Photograph: Courtesy of Griffith Observatory
Grand City Tour of Los Angeles
This five-hour tour might very well be the most efficient way to see all the top L.A. attractions. Kick things off in Downtown with a visit to the Walt Disney Concert Hall before heading west to check out the Griffith Park Observatory and catch your first glimpse of the Hollywood Sign. Next, it's off to Hollywood Boulevard to experience the Walk of Fame, Dolby Theatre and TCL Grauman's Chinese Theatre. You'll drive through Beverly Hills and loop back to the Original Farmers Market, where you'll have time for lunch before heading back to your hotel. $75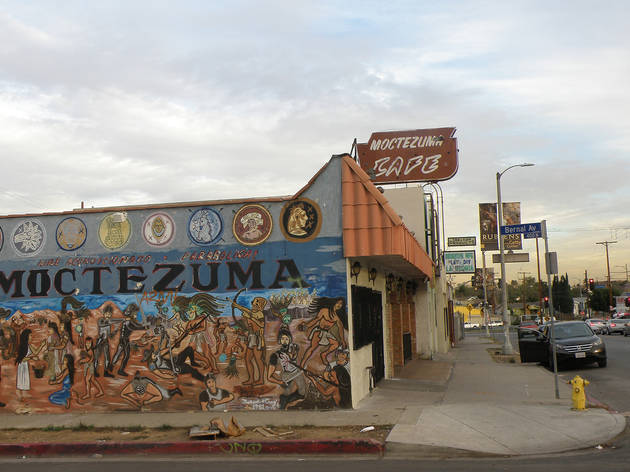 Photograph: Courtesy CC/Flickr/Laurie Avocado
Los Angeles Latin Food and Culture Small Group Walking Tour
It's impossible to separate the culture of the city from the culture of the Latin-American residents who call it home. Venture into East L.A. and Boyle Heights and you'll find the best tamales, incredible mercados and joyful mariachi bands. This tour uses the Metro Gold Line to hit spots all over East L.A., from the first tortilla factory in the city to a bakery that keeps at-risk youth of the streets. And don't worry: There will be plenty of tastings along the way. $75
Photograph: Courtesy CC/Flickr/Laurie Avocado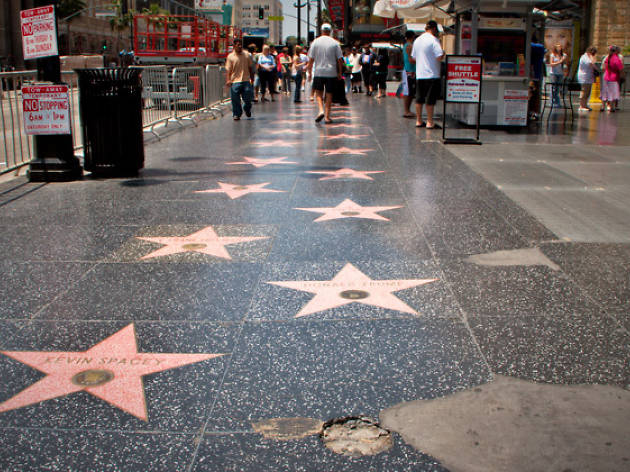 Photograph:
It's only fitting that a tour of Los Angeles's most famous movie locations would depart from TCL Grauman's Chinese Theatre, a big-screen landmark in its own right. The three-hour tour crisscrosses the city to take you past more than 50 iconic filming locations from movies like The Graduate, Spider-Man and Chinatown. A 65-inch TV on the bus will play relevant clips as you zoom by each spot, in case you need to jog your memory. $60
Photograph: Courtesy CC/Flickr/Christian Haugen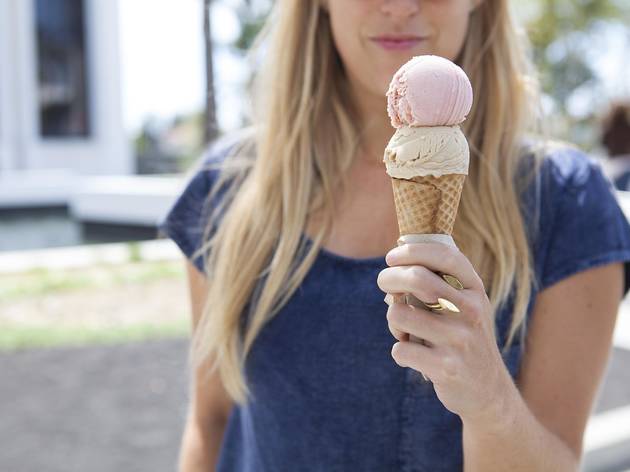 Photograph: Jakob N. Layman
Santa Monica Sweet Spots Bike Tour
Ice cream and truffles and lemon bars, oh my! Taste test some of Santa Monica's most popular sweets on this dessert tour by bike. The tastings vary from tour to tour, but favorites include fudge brownies and authentic Mexican pastries. You'll spy the Third Street Promenade and some of the city's wealthiest streets as you pedal along. $89
See how movie magic happens with a behind-the-scenes tour at Warner Bros. Studios. Film geeks will love the chance to get an inside look at the production process, from the sound stages to the prop department. The tour ends with your chance to try on the Sorting Hat from J.K. Rowling's beloved Harry Potter franchise and sit on the Central Perk couch where the Friends gang drank so many cups of coffee. $104
Talk about Instagram bait. The Museum of Neon Art's popular Neon Cruise drives you past countless examples of L.A.'s illuminated electric art at night. Feast your eyes on the restored facade of Clifton's Cafeteria, the marquee of the Los Angeles Theatre, the multicolored sign for the Frolic Room and many more neon novelty pieces. $55
Things to do, Walks and tours
The craft beer scene in Los Angeles has exploded in recent years, and nowhere is that more apparent than the South Bay. El Segundo, Torrance and Redondo Beach each boast a bevy of popular craft breweries like Smog City Brewing Co., Three Weavers Brewing Co. and Phantom Carriage Brewery. Visit three of the best and enjoy a flight of four testers at each location on a guided LA Beer Hop tour of the area. The best part? Your tour guide serves as an automatic designated driver. $69
Things to do, Walks and tours
Forget the star tours and flashy tourist traps: This tour of Hollywood looks past all the superficial attractions to get to the heart of the entertainment industry. Local historian Philip Mershon describes the origin stories of all the major film studios, record companies and television networks with such gusto that you might feel like you've stepped back in time. It's a fascinating journey for anyone interested in the business of Hollywood. $40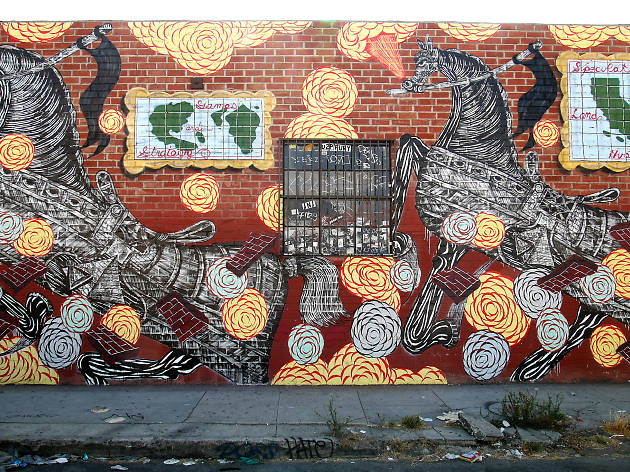 Photograph: Courtesy CC/Flickr/Passion Leica
Arts District Walking Tour
Craft breweries, hip restaurants, art galleries and vibrant murals abound in the Arts District, a neighborhood on the eastern edge of Downtown that's known for its cool vibe. Spend two hours walking the streets of this trendy nabe to experience the art that made it so famous for yourself. The tour also includes a visit to ArtShare LA, the city's largest private art warehouse. $22
Photograph: Courtesy CC/Flickr/Passion Leica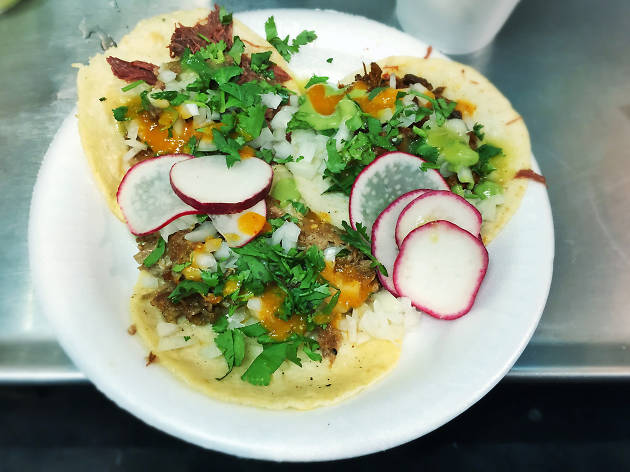 Photograph: Courtesy CC/Flickr/T.Tseng
Los Angeles Taco Tour by Bike
If Los Angeles had an official dish, it would be the taco. Locals know that some of the best come from sidewalk stands or taco truck parked outside strip malls. Navigate the streets of Downtown to sample some of the most beloved al pastor and carne asada tacos on this two-hour bike tour. $100
Photograph: Courtesy CC/Flickr/T.Tseng
Show more
Looking for more tours in L.A.?
Things to do, Walks and tours
Instead of meeting for drinks or seeing a forgettable movie, take someone special on one of these L.A. tours worth going on with a date.