Here's what's open in Los Angeles right now
An up-to-date list of the latest business, venue and outdoorsy reopenings in L.A.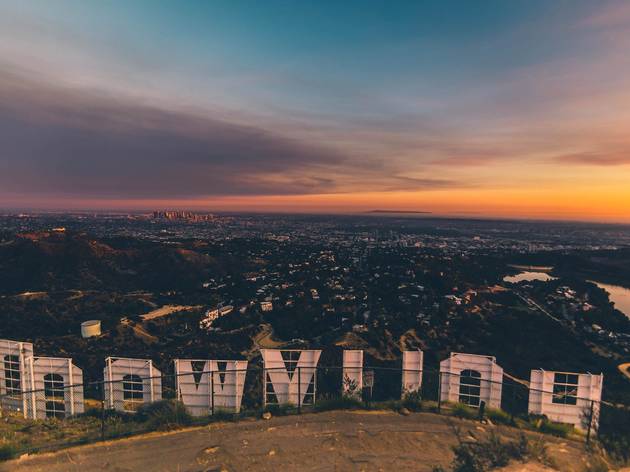 Los Angeles is starting to take some baby steps toward reopening—but things may seem just as confusing as when places started closing in March. Six indicators, five pillars, four and five-stage plans: The state, county and city-level reopening plans can seem impenetrable, so we thought we'd cut right to it and let you know what's open in Los Angeles right now.
But like we said: baby steps. Things are still far from normal, so you may find our list of canceled events and closed venues (including bars and entertainment venues) just as useful, as well as our guide specifically about what you can and can't do outside. Also, just because places can reopen doesn't mean they immediately will, so make sure to check with individual businesses or locations that you may be interested in visiting (after all, L.A. is still under a "safer at home" order, so you should really only be leaving your home if you need to). And one important note: You'll need to wear a face mask whenever you leave your house, including when visiting businesses or being around other people (and you should be keeping at least six feet from others).
To help keep you informed, we'll continue to update this list of what's open in L.A. as more announcements are made.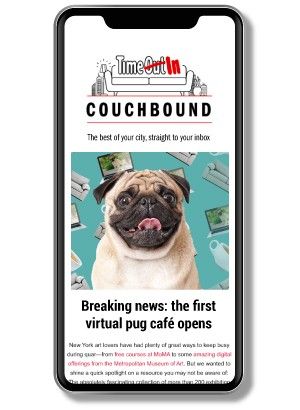 An email you'll actually love
Sign up to our Couchbound newsletter and bring the city to your sofa
Subscribe now
What's open in L.A. right now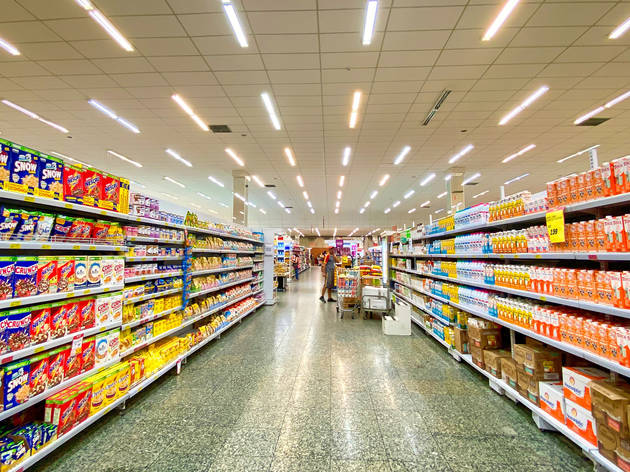 Photograph: Unsplash/Nathália Rosa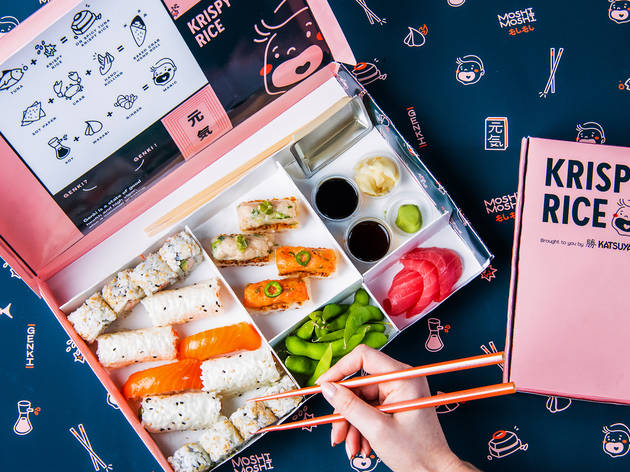 Photograph: Courtesy Krispy Rice
Restaurants (takeout and delivery only)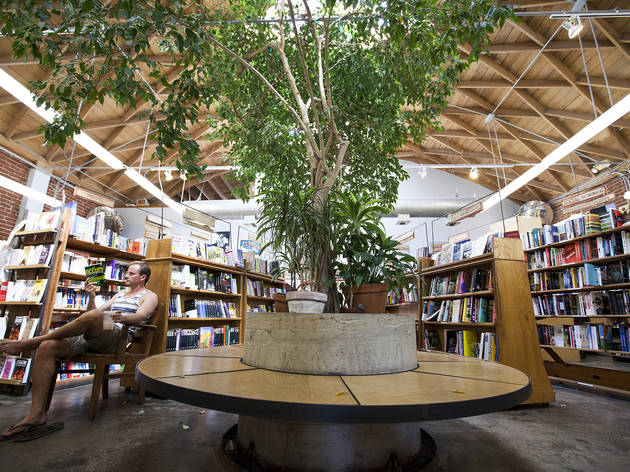 Photograph: Jakob N. Layman
Most retail businesses (curbside pickup only)
On May 8, some retail businesses were allowed to open for curbside pickup, including bookstores, clothing stores, florists, music stores, sporting goods stores and toy stores. On May 13, that expanded to all retail businesses, except those in indoor malls. Car dealership showrooms can open, as well, as long as they adhere to social distancing measures. On May 19, L.A. added on pet groomers and car washes, too. And on May 22, shops at indoor malls were allowed to offer curbside pickup. These openings apply to both the city and county—which has announced a goal to fully reopen retail by July 4.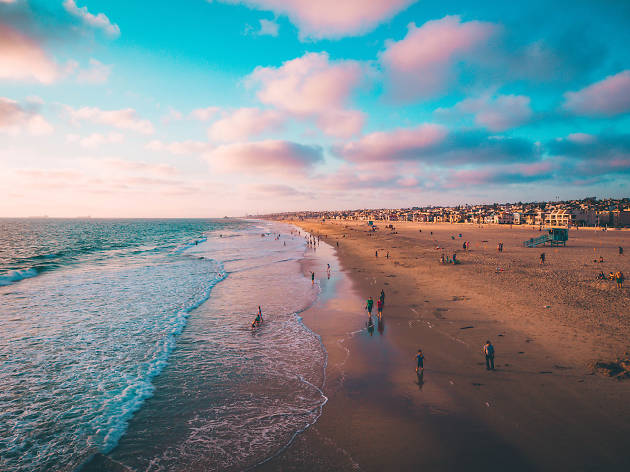 Photograph: Courtesy Marion Michele
Beaches (for active recreation only)
On May 13, beaches all over the county reopened for active recreation. That means you can surf, swim, bike, walk or run, but you can't sit, sunbathe or picnic. Coolers and canopies aren't allowed, and sports like volleyball are still off limits. Piers, boardwalks and most parking lots also remain closed. In addition, you'll need to keep six feet away from others, and face coverings are required outside of the water. On May 22, the county gave the go-ahead for bike paths along the beach to reopen. In addition, the parking lots at Dockweiler State Beach, Will Rogers State Beach, Zuma Beach and Surfrider Beach will reopen with partial capacity; Mayor Garcetti announced that lots at Cabrillo and Venice Beach would open, as well. However, lots in Santa Monica will remain closed, along with most public beach lots in coastal communities.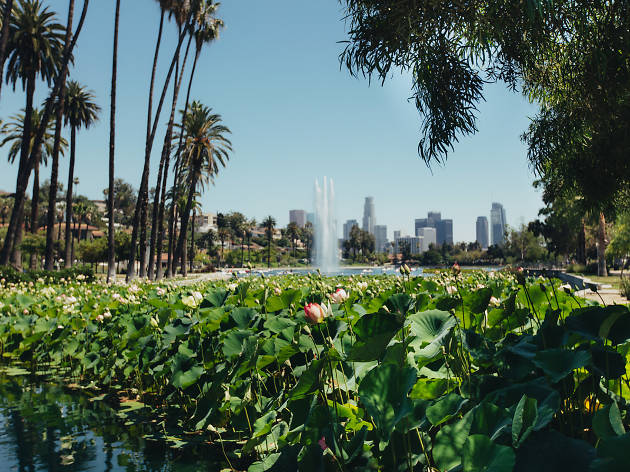 Photograph: Rozette Rago
Most local parks have remained open, but you can't access playgrounds or indoor facilities (i.e. Griffith Park may be open, but not the Observatory). You also may find that restrooms are closed, or that parks may close entirely on certain holidays (Grand Park has already announced it'll be closed on the Fourth of July). On May 9, golf courses reopened, but pro shops will need to stay closed, and restaurants and concession stands there will only be able to offer takeout. And on May 15, tennis and pickleball courts, equestrian centers, BMX bike areas, community gardens, model airplane areas and archery, trap, skeet and outdoor shooting ranges were allowed to open, as well.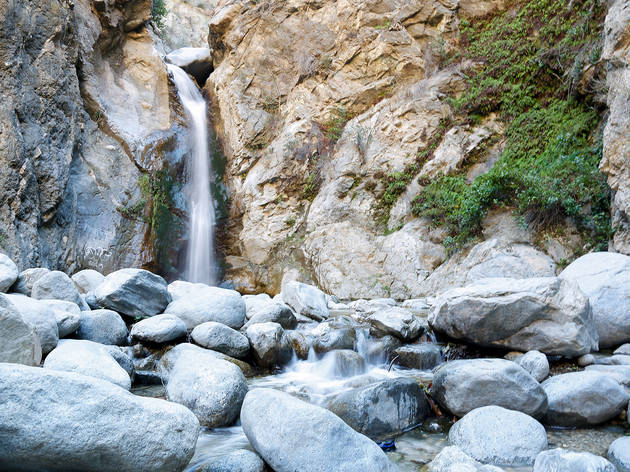 Photograph: Victor Leung
On Saturday, May 9 all trails in both L.A. County and the City of Los Angeles were allowed to reopen (with the exception of Runyon Canyon). You must wear a mask in the trailhead parking lot, as well as on crowded stretches.
Do note that there are some restrictions (for example, Malibu Creek and Will Rogers have reduced parking); we suggest checking in with the county's trail reopening alert for the latest news and exceptions.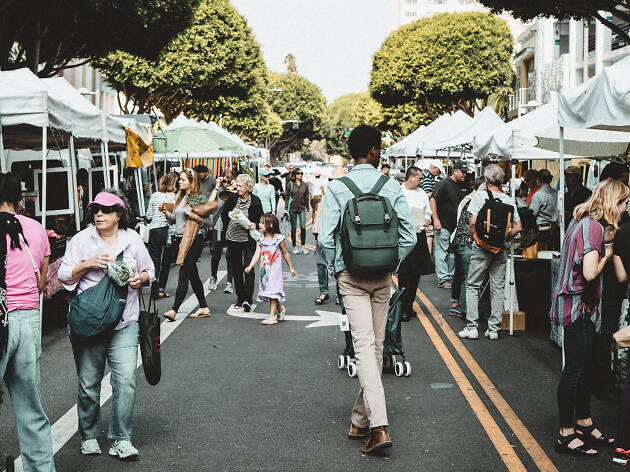 Photograph: Courtesy Dane Deaner
These open-air markets temporarily had to shutter in late March but were quickly able to reopen if they provided plans for maintaining six feet of distance between shoppers. This only affected farmers' markets within the City of Los Angeles; those in Pasadena, Santa Monica, Torrance and Culver City, for example, continued to operate. That said, you're likely to see social-distancing–friendly changes in place at many markets.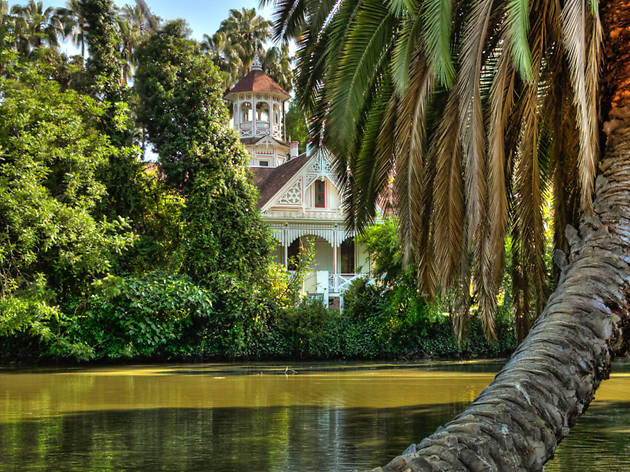 Photograph: Courtesy CC/Flickr/Dave Reichert
Three botanical gardens (with reservations)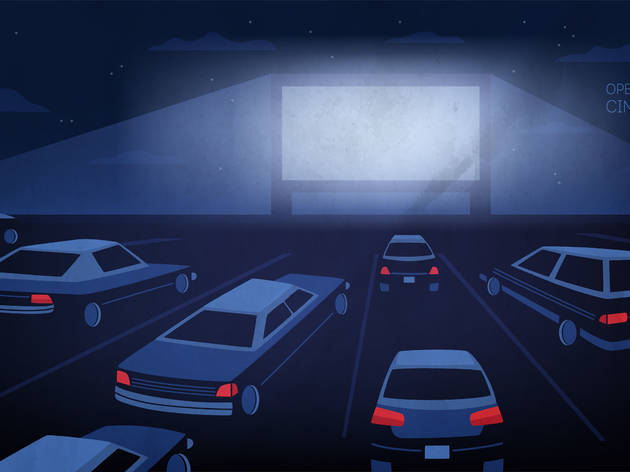 © Ernest Akayeu
Two drive-in movie theaters
Though drive-ins were initially a seemingly safe alternative to movie theaters, they too were shuttered after countywide orders were strengthened. That said, the Mission Tiki Drive-In Theatre in Montclair seems to be the lone exception. There are three important rules you need to know, though: You may not park your vehicle within 10 feet of another vehicle, you must view the movie from within your vehicle and you must practice social distancing at all times. Its sister venue, the Van Buren Drive-In in Riverside, has also reopened with similar restrictions.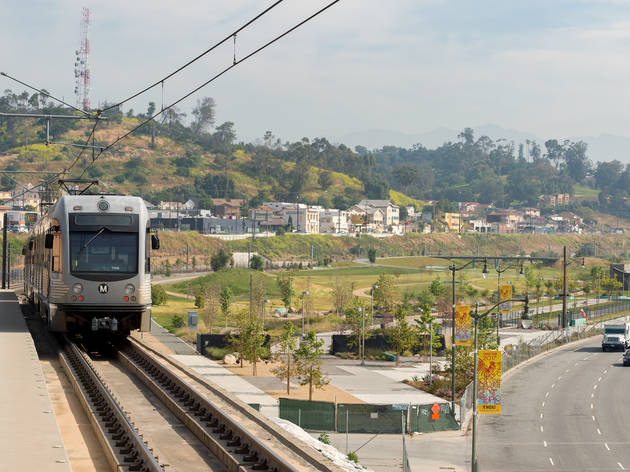 Photograph: Courtesy Steve Hymon/Metro
Public transit networks across the region have remained open, but many have modified their schedules. In addition, starting May 11 passengers are required to wear masks in order to board Metro buses and trains; DASH, Commuter Express and Cityride buses; and at LAX.
When will the rest of L.A. reopen?