Where to go strawberry picking around Los Angeles
Can anyone say 'farm-to-table'? Skip your trip down the produce aisle and head to these strawberry picking farms.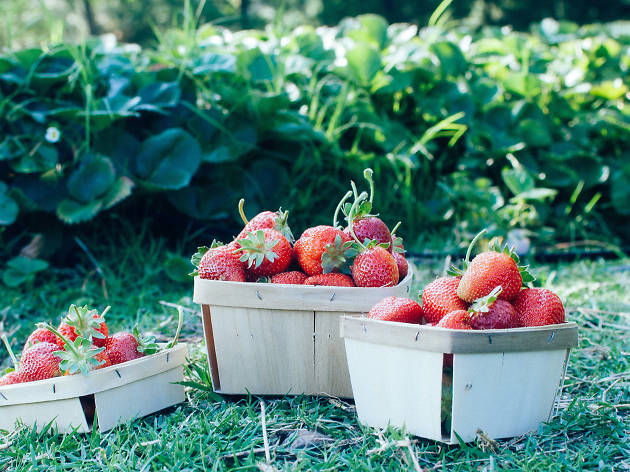 Summer in Los Angeles conjures up many images. For some it may be long lines, whether they be in the form of an unwanted tan line on your body or the hourlong wait at your favorite ride at Disneyland. For others, summer is synomous with biting into a big, juicy strawberry, and the only lines associated with that are the bountiful rows of strawberry patches just waiting to be picked. Luckily, there are plenty of farms around LA to visit and experience the joy of strawberry picking while giving a nod to our hunter gathering pasts. You can even make a day trip out of the excursion and cross two things off your summer bucket list. How lucky are you?
Strawberry picking options