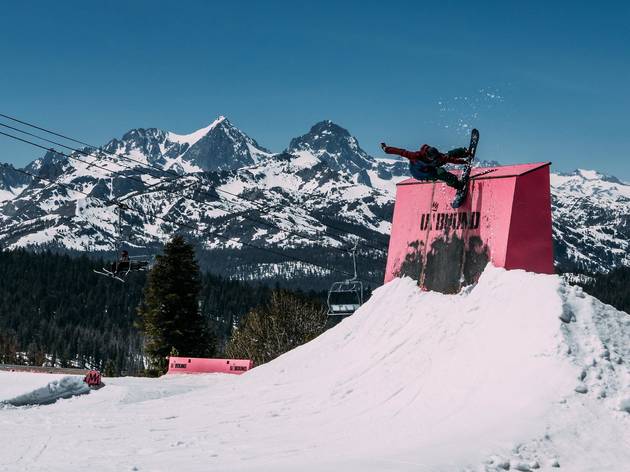 The best ski resorts near Los Angeles
Hit the slopes at some of California's top ski resorts for all manner of snow sports and fireside lounging
When you live in Los Angeles, you get the best of both worlds: proximity to world-class mountains, with none of the actual freezing weather ever hitting the city. Within a two-hour drive, Angelenos can be playing in freshly fallen snow; add a couple hundred more miles to the road trip and there are high-altitude wonderlands to be found, filled with well-groomed greens and challenging double-blacks (or hot toddies in the lodge if that's more your speed). Whether you're looking for a weekend getaway, a luxury hotel stay or are finally attemping the California Double, these are the ski resorts to mark on your map (arranged closest to farthest from L.A. for your planning convenience).
Some of the Northern California slopes have yet to release their 2020–21 pricing, and we've noted that below. Also, please check each resort's website before a visit (and make sure to secure advance tickets) as public health policies can change from county to county.
Ski resorts near Los Angeles
Like the mountains but not necessarily the slopes?
Whether you're looking for an authentic log cabin experience in a dense pine forest or a desert getaway on a bohemian Joshua Tree homestead, Airbnb has plenty of gorgeous properties for rent within a few hours drive of Los Angeles.