5 works at the NGV Triennial that will change the way you think about art and technology
Advanced technology meets groundbreaking art and design in these five highlights of the National Gallery of Victoria's ambitious blockbuster exhibition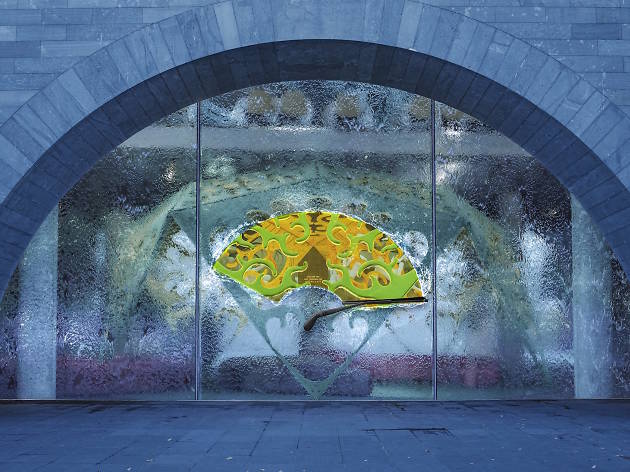 It's no secret that technology is evolving more rapidly than ever before – but have you paused to consider how these advances have woven their way into the world of contemporary art and design? The NGV Triennial (on now until April 15) explores exactly this. Of the 100 artists whose work has taken over all four floors of the NGV International, many have created work that wouldn't be possible without advanced technology; think everything from 3D printing to military-grade surveillance equipment. The result is an immersive experience that will challenge what you thought you knew about the possibilities of art and technology.
Mercedes-Benz Cars Australia are the principal partner of the first-ever NGV Triennial. They have worked in partnership with the NGV for a decade, championing forward-thinking artists who move our cultural landscape forward. They're committed to helping you think differently about the limits of design, style and technology; whether that's in relation to an NGV exhibition or driving a car.
Remember, the exhibition closes on April 15, so make sure you visit before it's too late.
5 boundary-breaking works at the NGV Triennial
1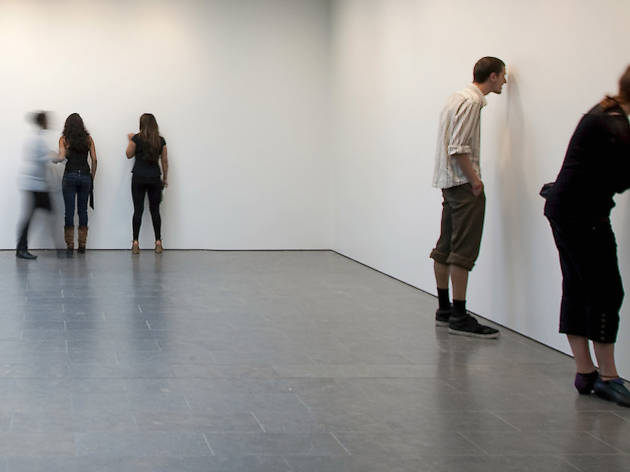 Photograph: Poul Buchard / Br¯ndum & Co.
Sissel Tolaas, 'SmellScape Melbourne' (2017)
It's all about the tiny details in Norwegian artist Sissel Tolaas' innovative 'SmellScape Melbourne'. Using her personal library of 2,500 scent molecules and 7,000 smells, she has created the scents of Melbourne – asking visitors to think about smell as an integral way that we experience our city. Tolaas' 'smell landscape' encompasses everything from coffee beans to riverbanks, and conjurs up strong memories of time spent in Melbourne.
2
Photograph: Tom Ross
Tom Crago, 'Materials' (2016-17)
This isn't your average virtual reality experience. It's the work of visual artists, illustrators, sound designers and video game designers – and it's spectacular. Headed up by Australian video game developer Tom Crago, 'Materials' takes visitors on a journey on a large ship, which began as an oil painting, and was then transformed into a 3D computer model. Once you don your headset, you'll find yourself on a vast ship on the high seas, faced with the choice of how to proceed, and a few clues to guide your way.
3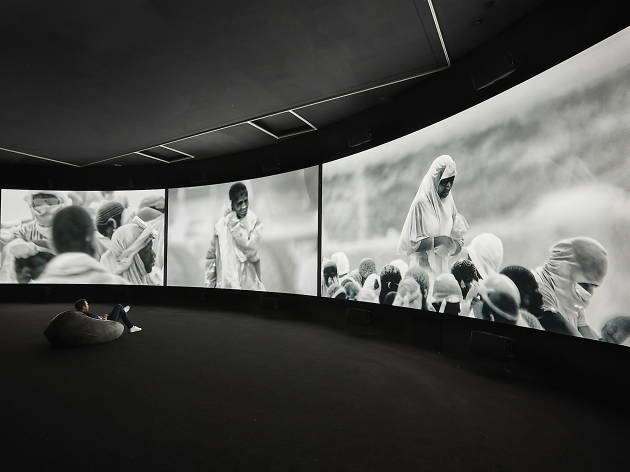 Photograph: Sean Fennessey
Richard Mosse, 'Incoming' (2015-16)
Sometimes, you need to venture a little out of your comfort zone for a truly mind-blowing art experience. One such work is 'Incoming' – an audiovisual installation by Irish artist Richard Mosse. He used a long-range thermal imaging camera developed by the military to capture fascinating, and often harrowing footage of the Syrian Civil War, and its impact on civilians and refugees. The camera has the ability to record subjects by capturing skin radiation from up to 50 kilometres away. Through the lens of Mosse's camera, eyes glow ghostly white and light emanates from chests.
4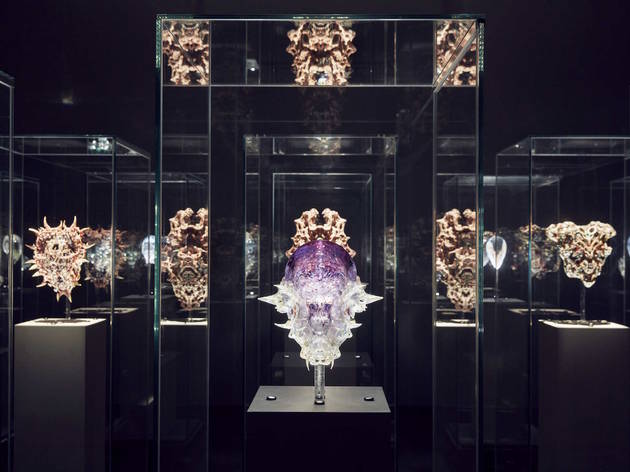 Photograph: Tom Ross
Neri Oxman, 'Vespers, Series 1-3, masks 1-5' (2016)
Here's one use for 3D printing you may not have considered: translucent alien death masks. Israeli artist Neri Oxman's 'The Vespers Series' was designed in collaboration with MIT, and comprises 15 death masks of eerie alien forms. Take your time peering into the swirling, textured colours of each one; they were created using the latest in fluid dynamics modelling software.
5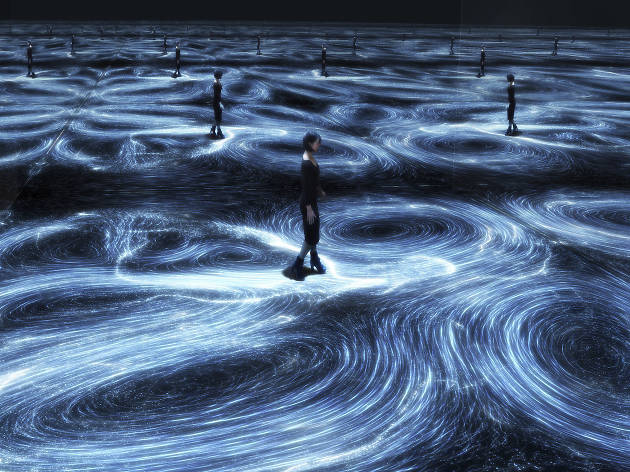 Photograph: TeamLab
TeamLab, 'Moving Creates Vortices and Vortices Create Movement' (2017)
Tokyo-based art collective (which has over 300 members) call themselves 'ultratechnologists'. What does that mean, exactly? Essentially, they create cutting-edge immersive digital works designed to interact with the natural environment. This time around, they've transformed a large space into a vortex-like environment that acts in the way that water responds to human presence. Only a few people at a time are allowed in this dark, swirling universe at a time – we recommend going when the queues are small so you can stay for longer.
Mercedes-Benz champions new perspectives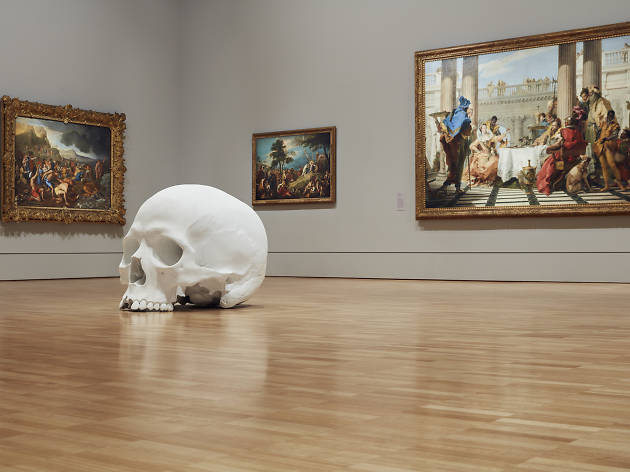 Photograph: Tom Ross
Fascinated by boundary-breaking art and design? Mercedes-Benz are too, which is why they've been supporting NGV for ten years. To find out more about their progressive approach to fusing design and technology, visit their website and explore their new E-Class Coupé.