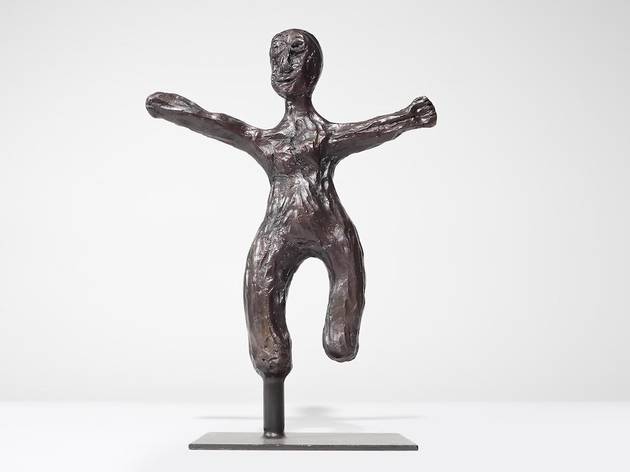 Time Out says
This fundraising exhibition features more than 50 artists united to save Westernport
More than 50 artists are banding together to help raise funds to protect Westernport Bay from being turned into a gas terminal. Art is in our Nature is a fundraising exhibition featuring 54 artists hoping to raise awareness for the campaign to stop a proposed AGL gas import terminal from being established at Crib Point – 80km or so from the Melbourne CBD.
The online exhibition features works by David Larwill, Rosie Weiss, Vera Möller, Rosslynd Piggott, Juan Ford and more, all of which can be purchased to help support the local community protect the ecosystem.
For two years, members of the Westernport community have been fighting the proposed gas terminal, which they say will have a devastating impact on the environment and the local wildlife. The bay is home to penguins, dolphins, seals, seabirds and other sea life, plus it serves as a pit stop for migratory whales and features mangroves and seagrass that can store a massive amount of carbon (which is essential in mitigating climate change).
The community (under the banner of Save Westernport Inc) is teaming up with Environment Victoria and the Victorian National Parks Association to fight the proposed gas terminal, with all funds raised from Art is in our Nature being used by the organisations to mount a legal challenge.
Art is in our Nature can be viewed online until October 25. You can donate directly or purchase works to support the cause.
Details