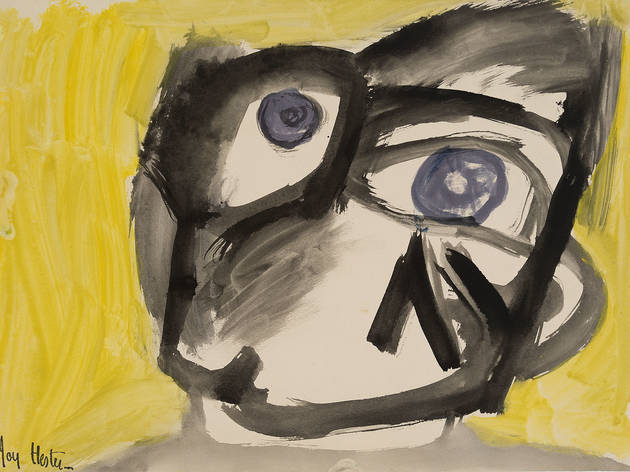 1/5
Artwork: Supplied / ©Joy Hester/Copyright Agency 2019
Face (with Yellow Background) c.1947 brush and ink and gouache on paper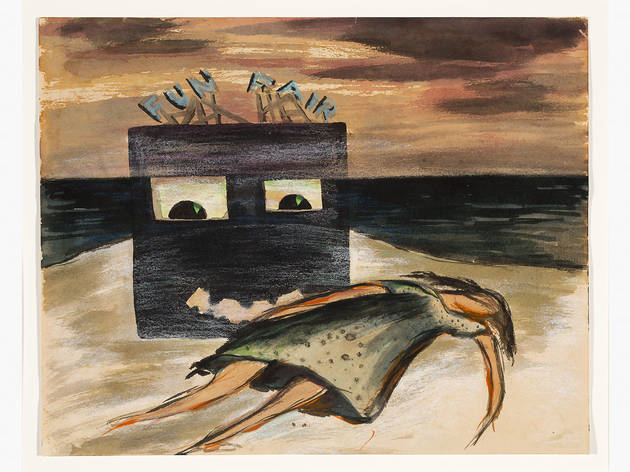 2/5
Artwork: Supplied / ©Joy Hester/Copyright Agency 2019
Fun Fair c.1946 brush and ink, watercolour, coloured chalk and pencil on paper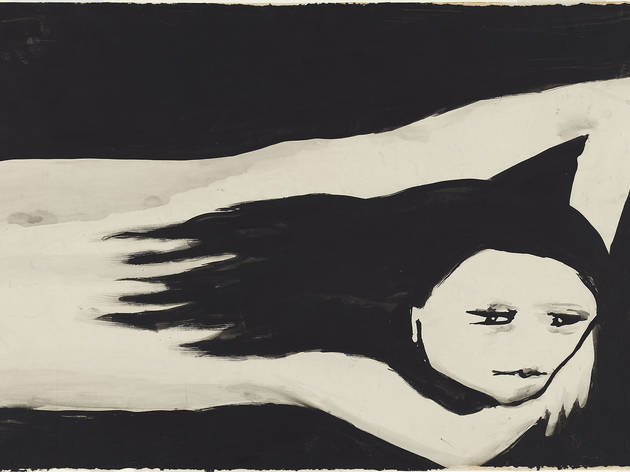 3/5
Artwork: Supplied / ©Joy Hester/Copyright Agency 2019
Girl 1957 brush and ink on paper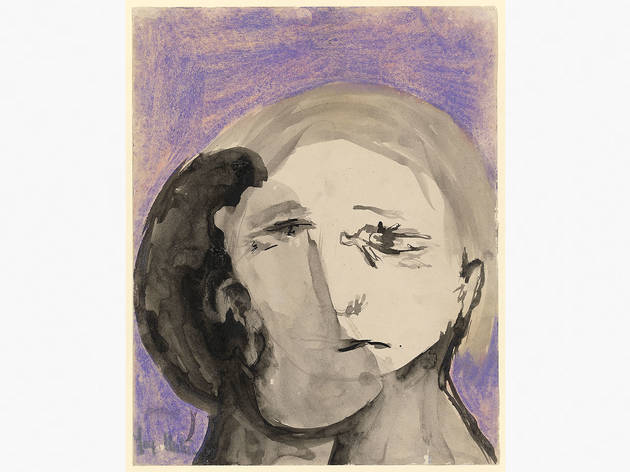 4/5
Artwork: Supplied / ©Joy Hester/Copyright Agency 2019
Untitled (From the Love series) 1949 brush and ink and mauve pastel on paper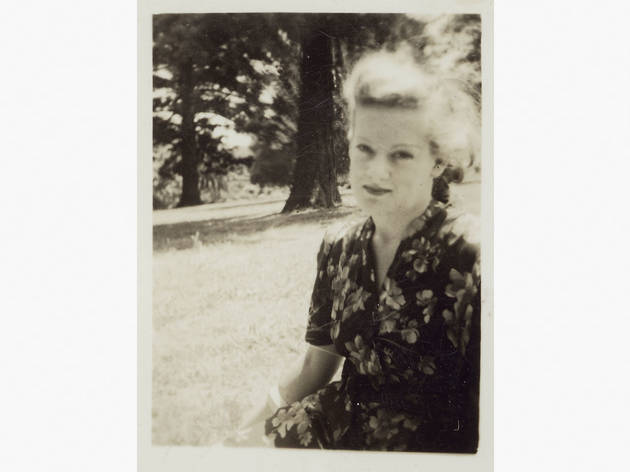 5/5
Photograph: Supplied / Albert Tucker
Joy Hester, Fitzroy Gardens, Melbourne 1942 gelatin silver contact print
Time Out says
A century since pioneering artist Joy Hester was born, Heide is celebrating her life's work with a major exhibition
Heide Museum of Modern Art is celebrating the 100th anniversary of Joy Hester's birth with a huge survey of the artist's work. Joy Hester: Remember Me encompasses more than 130 works from the Melbourne artist, spanning her earliest drawings as a student to her famously emotive ink paintings.
Hester shares a strong connection with Heide. She was a member of the Angry Penguins movement which was based at the homestead of John and Sunday Reed – which now forms part of the Heide Museum of Modern Art complex.
During her lifetime, Hester's art struggled to find the commercial success experienced by other members of the Angry Penguins (such as her husband Albert Tucker). Hester's signature ink wash paintings were commonly seen as too dark and angsty by critics – she was also a practicing artist in a time of strictly enforced gender roles, a fact that potentially affected her ability to sell works.
These days Hester is regarded as one of Australia's most important Modernist artists and a pioneer for women in the creative industries. Hester produced works that fearlessly portrayed her visions on sex, death, birth and illness as her diagnosis of Hodgkins Lymphoma deeply affected her work. Joy Hester: Remember Me features works from some of the artist's most renowned series such as 'Incredible Night Dreams', 'Faces', 'Lovers', and 'Girls'.
Joy Hester: Remember Me runs from November 28 to February 14. You must pre-book tickets to attend, with tickets available to book from Nov 20.
Details