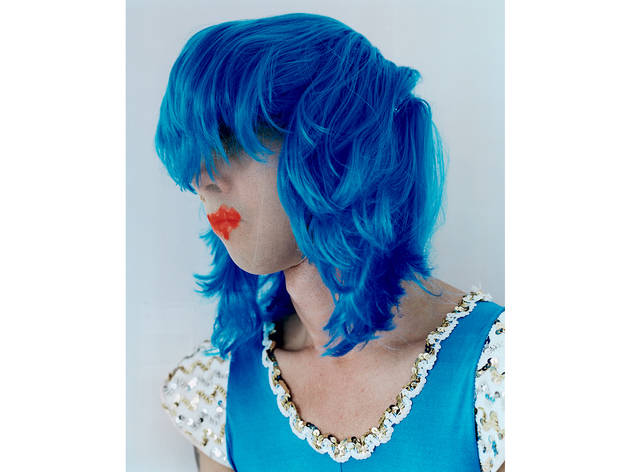 1/6
Polly Borland 'Untitled (Nick Cave in a blue wig)' 2010, © Polly Borland and Murray White Room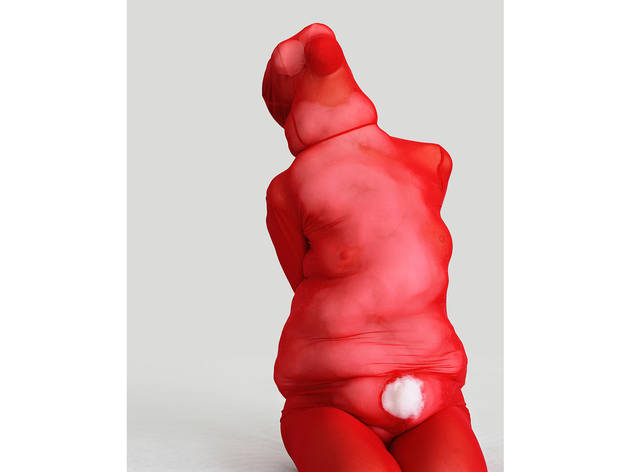 2/6
Polly Borland 'Monster' 2017, © Polly Borland and Murray White Room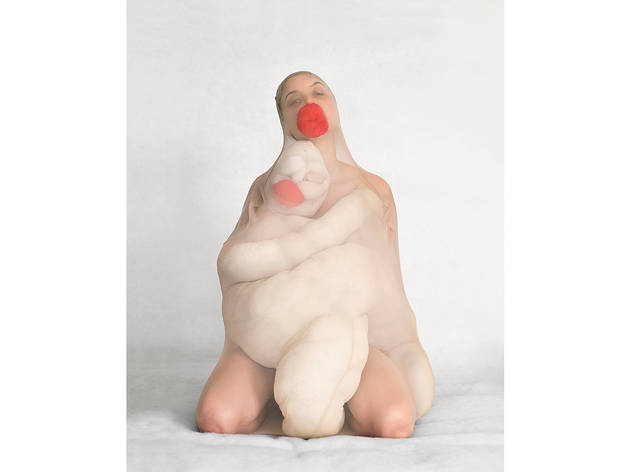 3/6
Polly Borland 'Mother' 2017 © Polly Borland and Murray White Room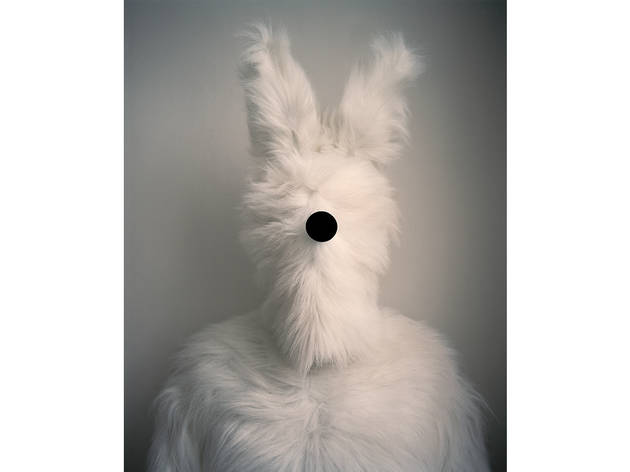 4/6
Polly Borland 'Untitled XXX', 2010, from 'Smudge' © Polly Borland and Murray White Room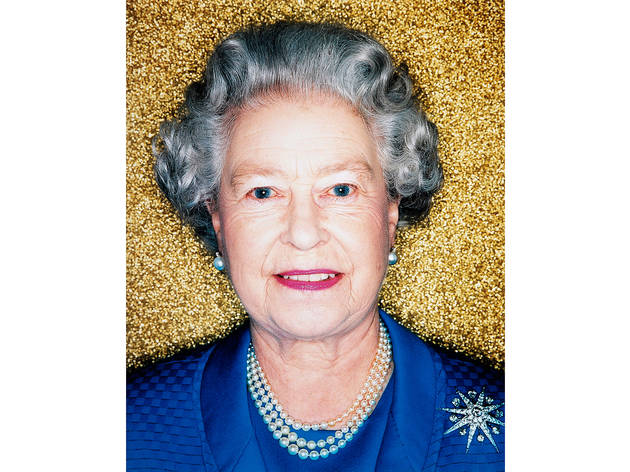 5/6
Polly Borland, 'Her Majesty Queen Elizabeth II' 2001 © Polly Borland and Murray White Room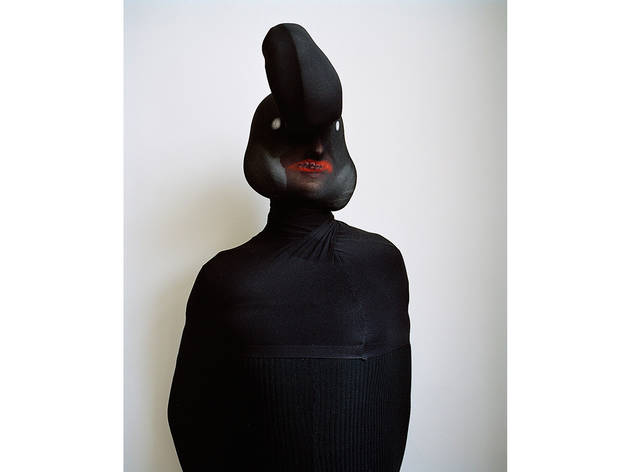 6/6
Polly Borland 'Untitled XXXII', from 'Smudge', 2010 © Polly Borland and Murray White Room
What do the Queen of England, an adult baby and Donald Trump have in common? Polly Borland has photographed all of them
It's unlikely that any photographer boasts a portfolio like Australian artist Polly Borland's. It's as chock full with celebrities as it is with fetishists – Borland spent five years documenting the surreal lives of adults who get their kicks by dressing up as infants.
But it's the wild diversity of her work that is perhaps its most distinctive quality. In Polyverse, the upcoming showcase of her new and recent work at the NGV, another facet of Borland's photography will be on display. These otherworldly images feature human subjects distorted with stockings, gags and lumps of padding; smeared with make-up; bodies straining and restrained in poses that are both sexually charged and monstrous. It's a collection that toes a fine yet powerful line between shock and awe.
You could be forgiven for assuming the various phases of her output – spanning mainstream fashion editorials to avant garde tapestries – were created by different artists. And yet there is a unifying thread that binds her canon together. Borland's images often hide a dual personality, albeit on a sometimes inscrutable level. Emotional extremes are superimposed, challenging the viewer to make sense of an underlying contradiction.
"I think that's partly the success of my work, but it's also partly its downfall too," Borland says of the duality found her shots. "When you're conveying insights or ideas or other ways of seeing things, you're giving the viewer another way of looking at the world. But I think what you see with really successful artists or popular artists, it's almost like the accessibility of the work is an indication of clarity – of ideas and of visual language. Whereas with my work, there is clarity, but it's working on opposing levels – beautiful and ugly; disturbing and cuddly; repellent and inviting. That can make it harder to digest."
There's an irony in Borland's self-critique. While she may not class herself as "popular," that hasn't slowed demand for her work all over the world. Since leaving Australia for London in the late '80s at the age of 29, alongside her then boyfriend, now husband, filmmaker John Hillcoat, she has cemented a distinction as the most notable Australian photographer working today. This is reflected in the list of luminaries she has shot over the past three decades, which in addition to HRH and POTUS include Cate Blanchett, Michael Hutchence, Monica Lewinsky, and Borland's close friend and long-time collaborator, Nick Cave.
Now based in LA, Borland's work hopscotches between several creative identities. As a portrait and fashion photographer, her work has featured in the pages of Vogue as well as numerous other top magazine and newspaper titles. As a documentarian and photojournalist she has showed a particular yen for capturing the taboo, and those human behaviours that exist on the fringes of popular consciousness. Her most recent work has explored more experimental territory, channelling the same grotesque, dehumanising curiosity as British painter Francis Bacon or American photographer Diane Arbus, who Borland cites as a major influence. But it's not just provocative subject matter or stark contrasts that define Borland's work. Subtly is also key, capturing a monarch in way that is disarmingly human, or an image of a grown man dressed in a diaper that is as lyrical and touching as any pre-Raphaelite masterwork.
But there is perhaps some truth in Borland's self-assessment. Mass appeal has never been a conscious objective. Moreover, her path as an artist has been guided purely by gut instinct. "I think I've got that sort of duality going on in my self, in the way I am. I'm sort of a pop artist but also a kind of a surrealist," she explains. "But it's the things that are harder to look at, things that are verging on the disturbing, that's the kind of thing that attracts me. That's the kind of story I like to tell."