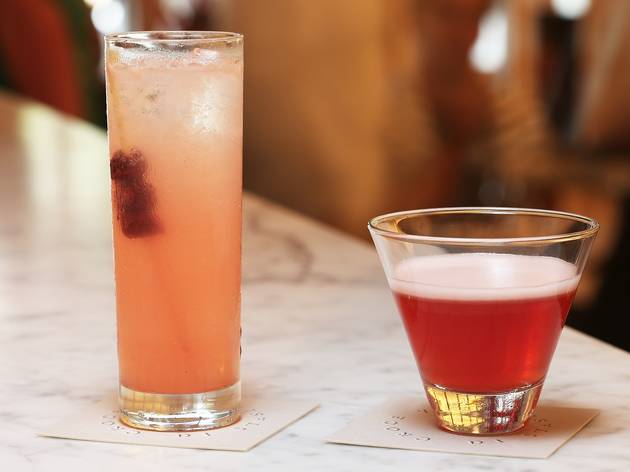 1/10
Photograph: Graham Denholm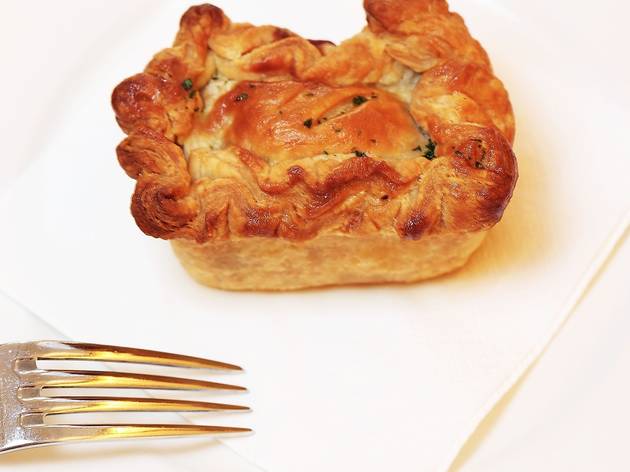 2/10
Photograph: Graham Denholm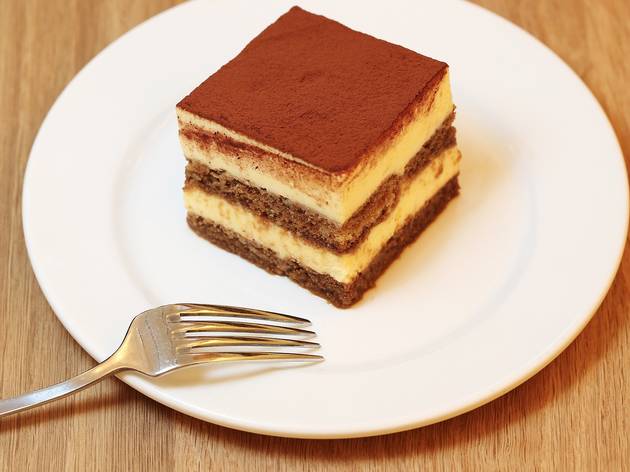 3/10
Photograph: Graham Denholm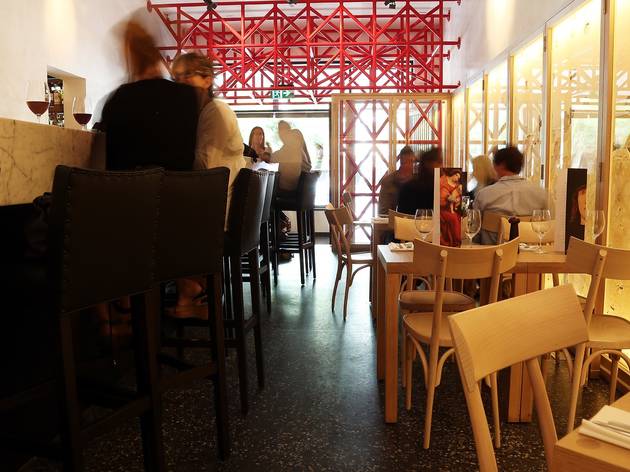 4/10
Photograph: Graham Denholm
5/10
Photograph: Graham Denholm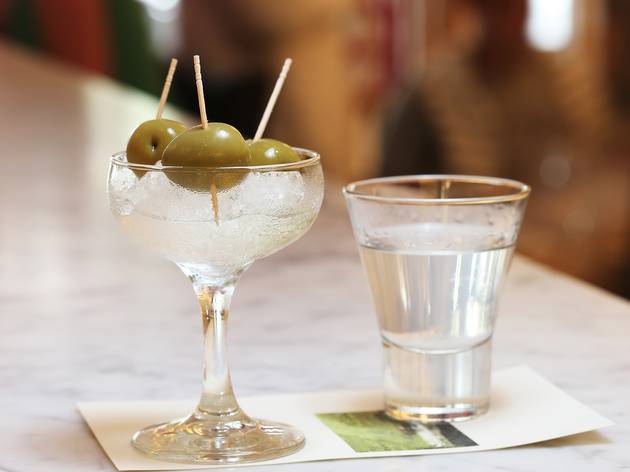 6/10
Photograph: Graham Denholm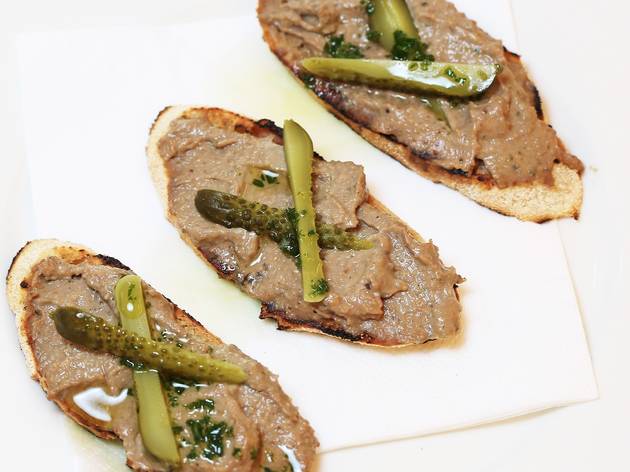 7/10
Photograph: Graham Denholm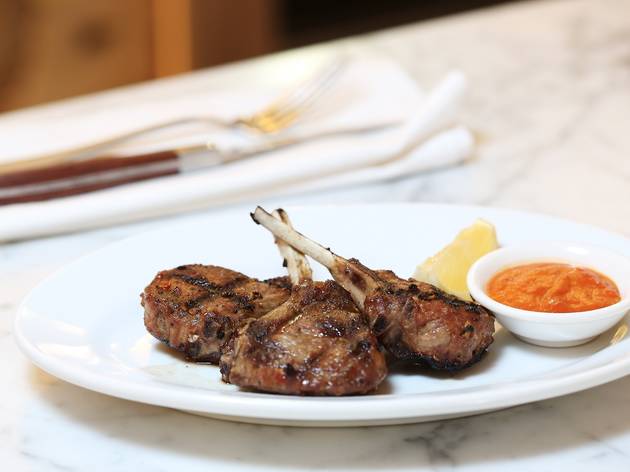 8/10
Photograph: Graham Denholm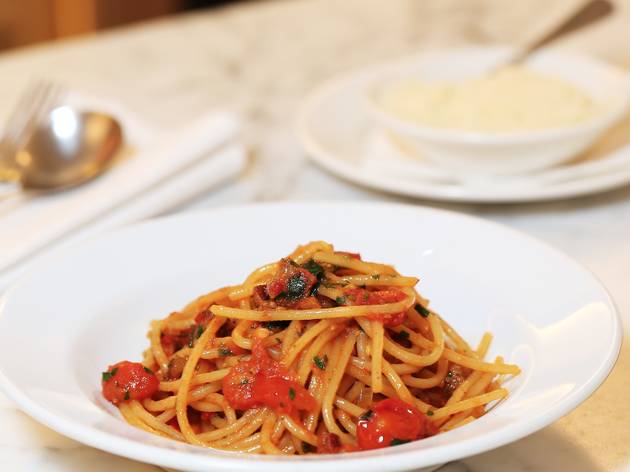 9/10
Photograph: Graham Denholm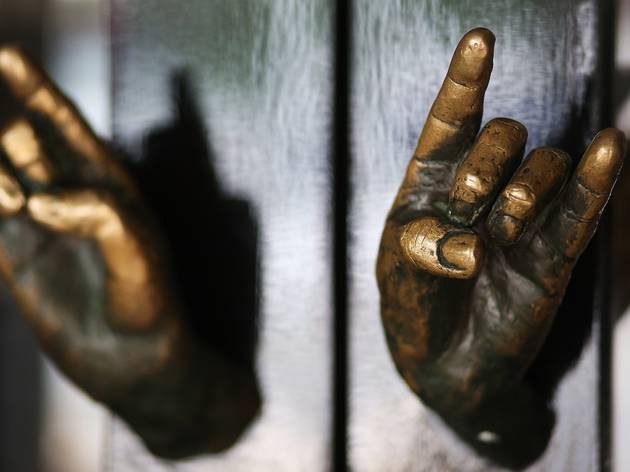 10/10
Photograph: Graham Denholm
Time Out says
Praise the lord (Di Stasio); the South has risen again!
Ronnie Di Stasio is a legend. Art lover. Lady admirer. A man of the old school of hospitality who knows when to cross a palm with a free drink, and when to tell a customer they are in fact not right. Allegedly, he recently rang a no-show booking at 3am to ask if they still wanted their table. He was the first restaurateur to start hanging Bill Henson originals in his dining room. And here, on Fitzroy Street, joined at the hip to his eponymous landmark restaurant where the big-spend, big-wine, long lunches of the heady '80s live on as strong as ever – he's opened a bar. It's his response to a city sidelining all-out dining for sharp drinks and snacks, and the best thing to happen to the South's bar scene in years, if not ever.
Here's a bar where you can order an individual gnoccho, wearing a meaty hi-hat of wild boar ragu, and a solo scorched lamb chop. A single chop! Have one – have five! Marco Pierre White does. It's like they're communicating a 'do what you want' philosophy through the medium of meat. And also through Di Stasio himself, who you may just find at the bar drinking Rabarbaro with his poodle. That's not a euphemism – his dog (which we're dubbing Honey-trap for reasons we won't go into here) even has a stool.
"Come in," Di Stasio will say, beckoning you from hot street to the cool cave where red crisscrossed pipes meet crumbling walls preserved museum-style behind plate glass. "Have something to drink." And you will. Sat at the smooth marble bar perhaps you'll get in your cups with a Negroni Sbagliato (a bastard Negroni, thanks to added Prosecco – but a tasty one), or a measure of the Rabarbaro over ice. You won't see that sweet medicinal liquor gracing many a bar around town and the same goes for the Birra Artigianale Di Farro: it's made from spelt grain and tastes like a Belgian Abbey ale on sabbatical in Rome.
You could go a buttery chardonnay from Di Stasio's own vineyard, but you're also sitting on one of the best wine lists in town.That's the beauty of this bar. At one table you have the we-summer-on-the-Amalfi set, air kissing, eating buttery sweet pigeon pies and smashing bottles of Bordeaux, but the bar's also flanked by off-duty hospitality workers, here for something great by the glass –we like the Cantina Terlano pinot grigio – and a plate o' spaghetti. They serve that pasta so proper-Italian al dente, each tomato stained strand arches around the flecks of pork jowl guanciale and chilli like an angry cat.
Casual doesn't mean tatts and attitude at this bar. It's all white jackets and Andrea Bocelli, but don't doubt the potential for robust good times. As the hours wear on, the borders between parties blur and grappa-fuelled debates kick off.
Dress up or dress down. Get one chop or five. Just get to St Kilda, at the double.
---
Details
Users say