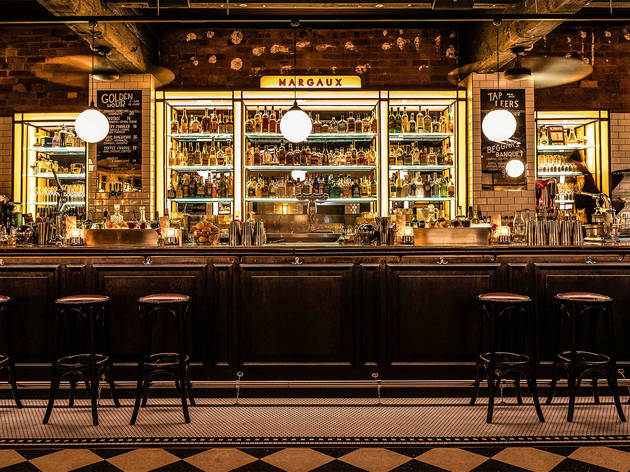 1/17
Photograph: Melanie Desa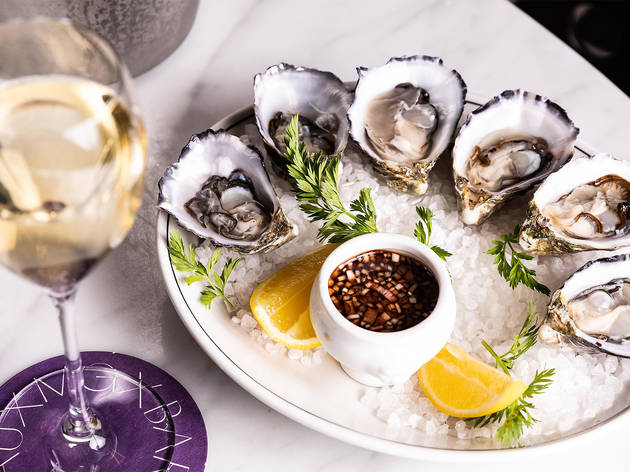 2/17
Photograph: Melanie Desa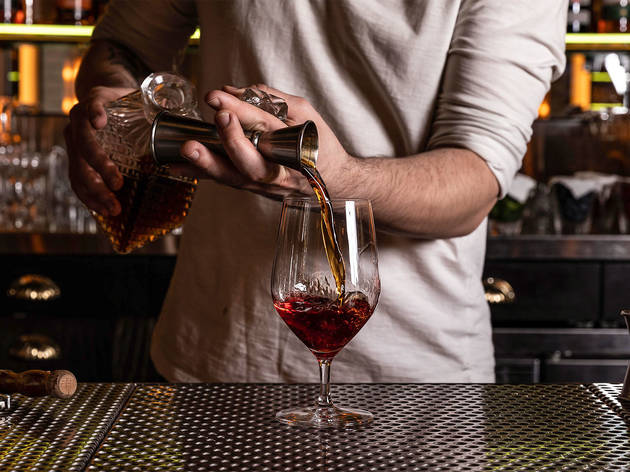 3/17
Photograph: Melanie Desa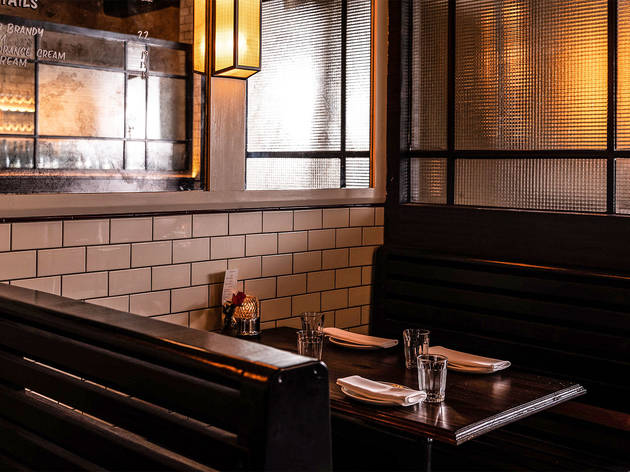 4/17
Photograph: Melanie Desa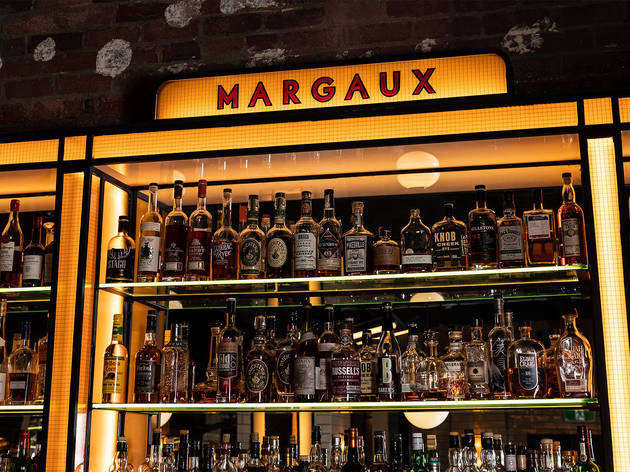 5/17
Photograph: Melanie Desa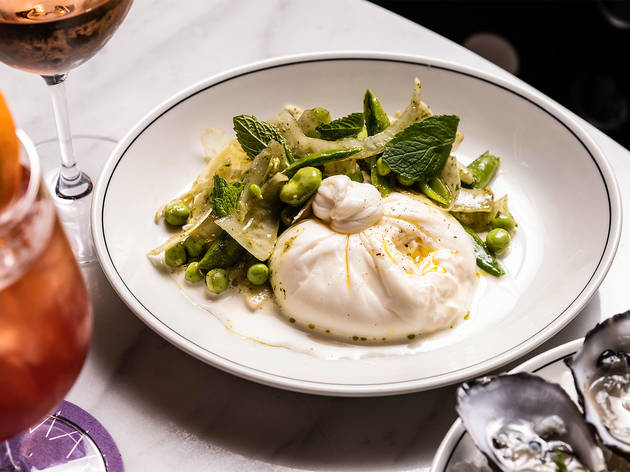 6/17
Photograph: Melanie Desa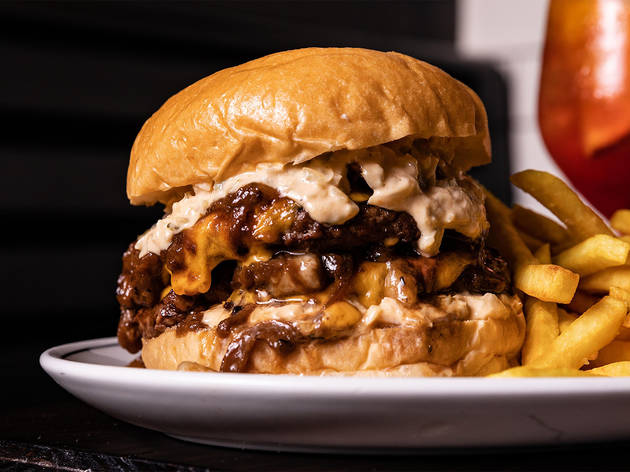 7/17
Photograph: Melanie Desa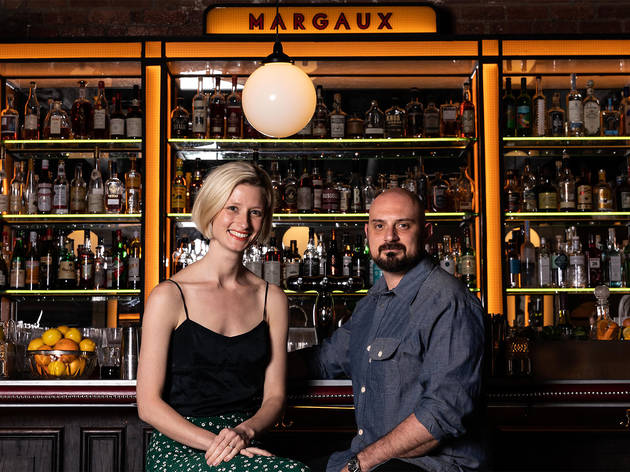 8/17
Photograph: Melanie Desa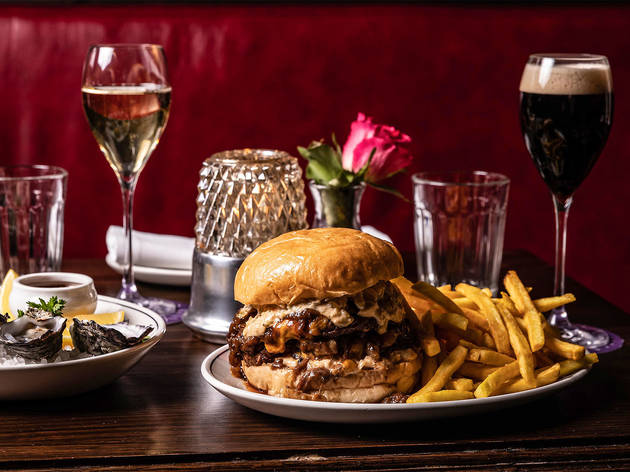 9/17
Photograph: Melanie Desa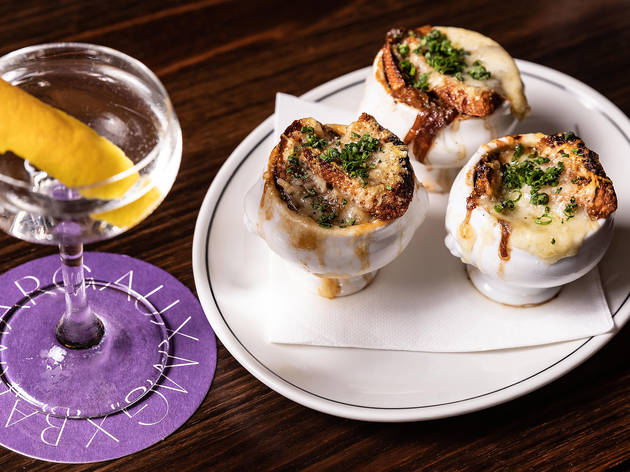 10/17
Photograph: Melanie Desa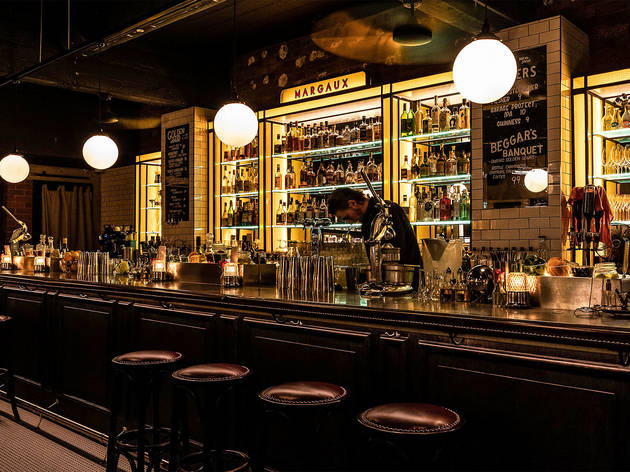 11/17
Photograph: Melanie Desa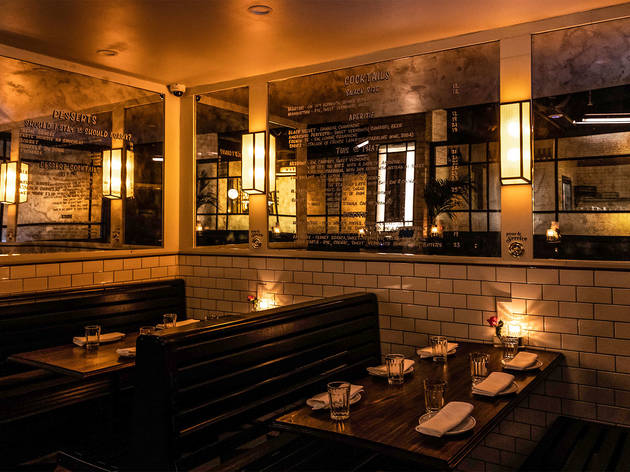 12/17
Photograph: Melanie Desa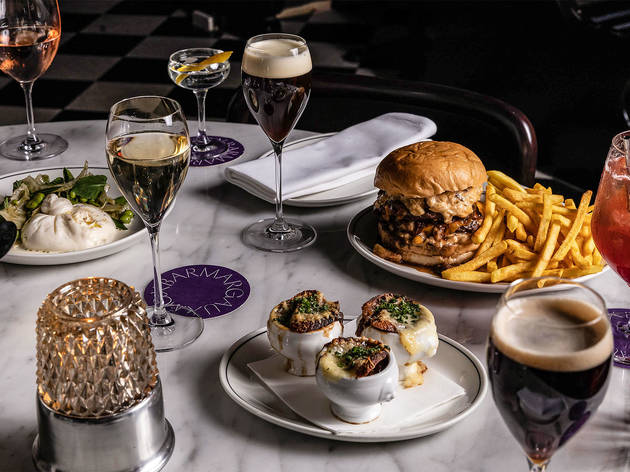 13/17
Photograph: Melanie Desa
14/17
Photograph: Melanie Desa
15/17
Photograph: Melanie Desa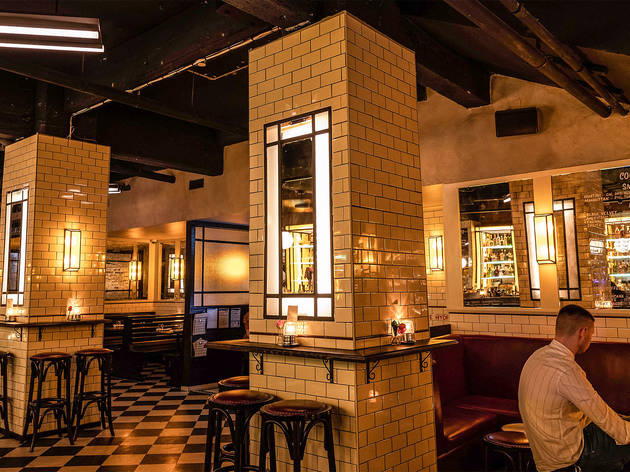 16/17
Photograph: Melanie Desa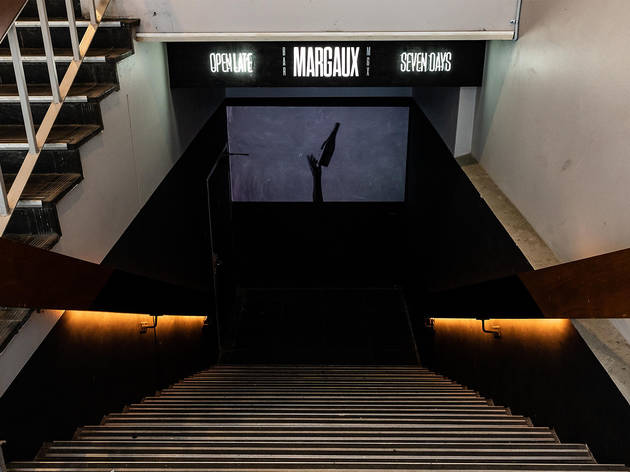 17/17
Photograph: Melanie Desa
Time Out says
Steak and Champagne at 3am – the heady late-night indulgence of Paris and New York makes its way to Melbourne
Some bars can feel like a portal to another reality, at once completely foreign to the one you stepped in from yet endlessly familiar, a pastiche of movies you've seen, stories you've read and places you've travelled. Melbourne's reigning bar barons Michael and Zara Madrusan are pros at recreating these tiny universes, first giving us golden age classiness at the Everleigh, then rowdy breakouts of song at rock'n'roll dive Heartbreaker.
We're burrowing underground at their Paris-via-New York brasserie Bar Margaux, a place where oysters are shucked, Champagne popped and steaks sizzled until the tiniest of hours (that's 5am on Fridays and Saturdays). Untouched by the lights, sights, and sounds of the world outside, time itself seems to melt away in this meticulously realised world where candlelight glows suggestively through Georgian wire glass partitions and bounces off checkered tile floors, where lipstick-red booths curve around marble tabletops and the only thing on the cards is indulgence.
Here, they're lacing cocktails with absinthe, heavy bitters and cream, and serving duck frites, moules frites, burgers with frites, plus garlic butter-soaked snails and lobster croque monsieurs dipped in curry beurre fondue. If simply reading that provoked murmurs of heartburn, ease into the evening with a "snack-sized" martini, half-serves made ye olde style with two parts Tanqueray to one part vermouth that are a peppy primer for headier things to come.
This playfulness within the parameters of classic cocktail making continues with the highbrow-lowbrow toyings of everything from cognac coffee frappés and Black Velvets – a surprisingly subtle combination of Guinness and Champagne – to the refreshing Americano Perfecto, in which the addition of pilsner results in a bubble-leavened malty-sweet edge. The wine list is no less freewheeling, putting local small-batch makers beside blush pink bottles of Whispering Angel, the blockbuster French rosé that sells millions each year.
Turn down a stretchy Baker Bleu country wheel roll to start? We would never, even if second thoughts arrive minutes later with a pot of onion soup so thick it can barely be classified as one. Crisp shards of baguette with a generous broil of melted cheese cap off a stew that is less to be dipped in than a relish to be spread. Intensely sweet and savoury, it dances deftly on the fine line between caramelised and burnt to cut through the richness in a way that takes it from overwhelming to addictive.
While that soup sings, the rest of the menu hums, if pleasantly enough. A bed of smoked Meredith's goat's curd does the heavy lifting for otherwise bland artichoke hearts, while the signature MGX burger tips us from merry late night largesse into a premature coma. A thumb-thick wagyu patty layered with oozy yellow cheese, streaky bacon and a pourover of bone marrow-enriched bordelaise would have been a guaranteed good time, but the decision to double each component turns it into an unwieldy tower that eventually engenders palate fatigue, with faint despair setting in before the last bite of fat-pocked beef is done.
We are glad of the option to take dessert in liquid form, and a Café Royale makes an ideal salve of hot cognac and coffee capped with a layer of soothingly cool cream. It's now a shade before midnight, which means Margaux's second happy hour hasn't even begun yet. We'll be calling it, however, worn down over the hours by both that burger and the raucous Saturday night crowd, amped along by a playlist that careens confusingly between 2000s indie rock to trap and 5 Seconds of Summer. Margaux is perhaps better approached with a different tack, maybe even early on a school night, where one can better enjoy the lovingly built space and have an audible conversation with the very qualified sommelier, who tonight seems left adrift by the party-starting vibe. Sometimes, less can really be more.
Details
Address:
111 Lonsdale Street
Melbourne
3000

Contact:
Opening hours:
Sun-Thu 4pm-3am; Fri, Sat 4pm-5am
Users say